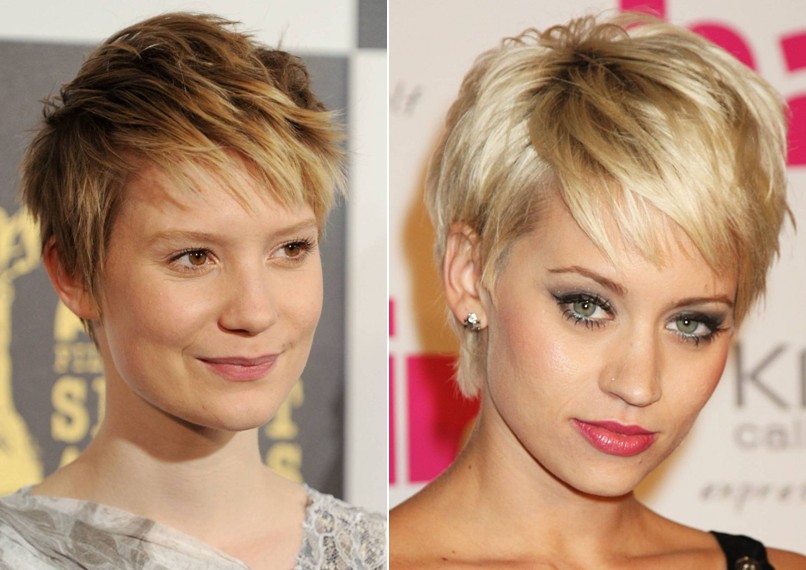 20 Shag Haircuts: Short, Medium and Long Hair
Do you desire to find a splendid and trendy shag hairstyle? If your answer is yes, you can turn to the shag hairstyle that is very simple to create and can make you charming and attractive. The shag hairstyle was and still is a popular hairstyle for women for all girls and women. The shag haircut can bring you a formal look for your work and an informal look for your life. For various occasions, you can choose it. You can create it on curly hair, wavy hair, and straight one. Thus, there are a lot of celebrities create it. It is always simple to create it. To create shag haircuts, you should create the hair into various layers to add texture. Most shaggy haircuts often pair with bangs to create an added volumes and body to the haircut. In the article, we will suggest you the some variants that you can try out.
First, let's have a look at short shag haircuts which can be ideal for mature women since the volume of the hair can help enhance your face structures. Besides, if you are a busy person and do not have much time to create and maintain your hair, you can try out the simple yet cool short shaggy haircuts.
Then, let's turn to chic curly shag haircuts for this season. A shag haircut can be one of the ideal options for curly hair. You can cut into layers to contour your face. The shorter the layers are, the more bounce there is in the curls. They can be a luscious hairstyle for women who have smaller faces. This was a trendy hairstyle that was superbly popular in the 1970s and has been in fashion recently.
No matter what your hair texture is, you can get them cut in the style so as to stress the natural charm of your hair. Get the natural curls of the hair cut into various lengths so as to create layers. You can straighten parts of the hair so as to create a cooler look. As different parts of the hair are cut individually, the layers are of various lengths that can get the haircut more natural.
The fringes or bangs can help hide the flaws on your face, so you can choose to create it to pair with your hair. For a shaggy haircut, bangs are the ideal way to refine the layers and texture. Bangs can contour the face greatly, so you'd better pay much attention when choosing the kind of bangs. Side swept bangs are great for people who bear a round face, since it can enhance your face structure and your whole haircut. You should make sure that the bangs suit and match the haircut perfectly.
Well, the above mentioned are part of the most popular shag haircuts. They are quite easy to create and maintain. Please do not wait any longer, opt for a suitable one and then flaunt it.
If you like this article, you might be interested in some of our other articles on 35 Short Summer Hairstyles, Long Hairstyles, Short Hairstyles and Medium Haircuts.