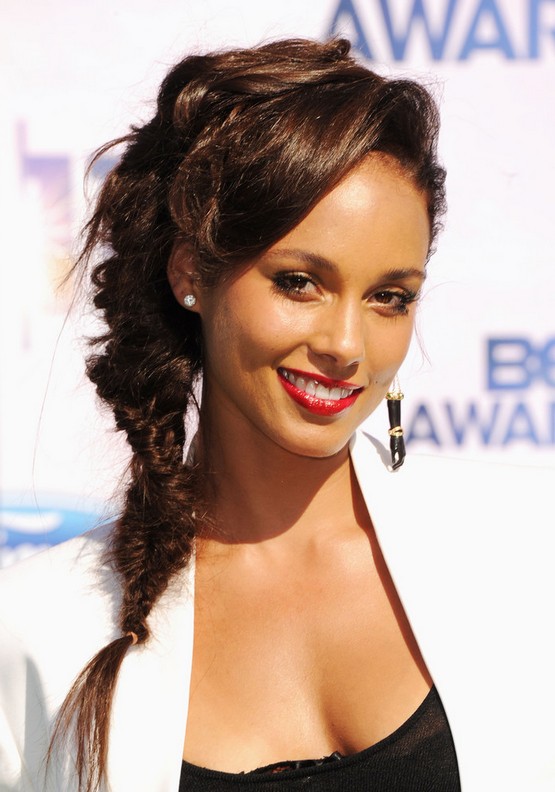 Alicia Keys Long Hairstyle: French Braid
This is a highly sophisticated look that is quite an elaborate hair design suitable for a special occasion. The contemporary French braid is given added texture and movement by the twisted plaiting style and the edgy textured, spikey tips.
There is flattering added height from a thick hair sections twisted asymmetrically at the crown. And the asymmetrical side-parting allows for a beautiful wave that exposes Alicia's lovely round forehead and then sweeps down to a point that perfectly accentuates her eyes!