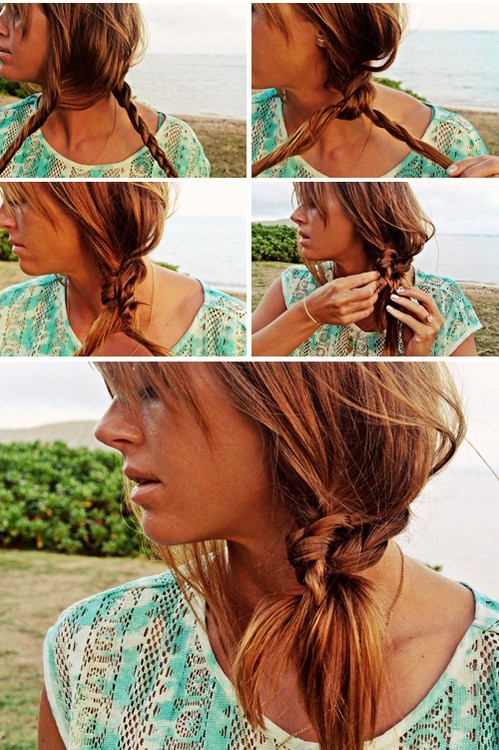 Beach Hairstyle Ideas: Knotted Braid Side Ponytail Hairstyle Tutorial
This is a fun knotted side ponytail hairstyle. The stylish tousled hairstyle can be a cool choice for work, school and out-on-the-town. The attractive messy e hairstyle is perfect for people with long face shapes and is simple to create on fine to medium hair kinds.
Bring your hair to one side
Divide it into two parts and braid one side, and lightly twist the other.
Tie the parts together into a knot.
Tie them again, making a double knot.
Pin in place from the bottom up on the back side of the knot.
Tease the knot for a messier look
Use a bit of texturizing and styling items to maintain it in better place.