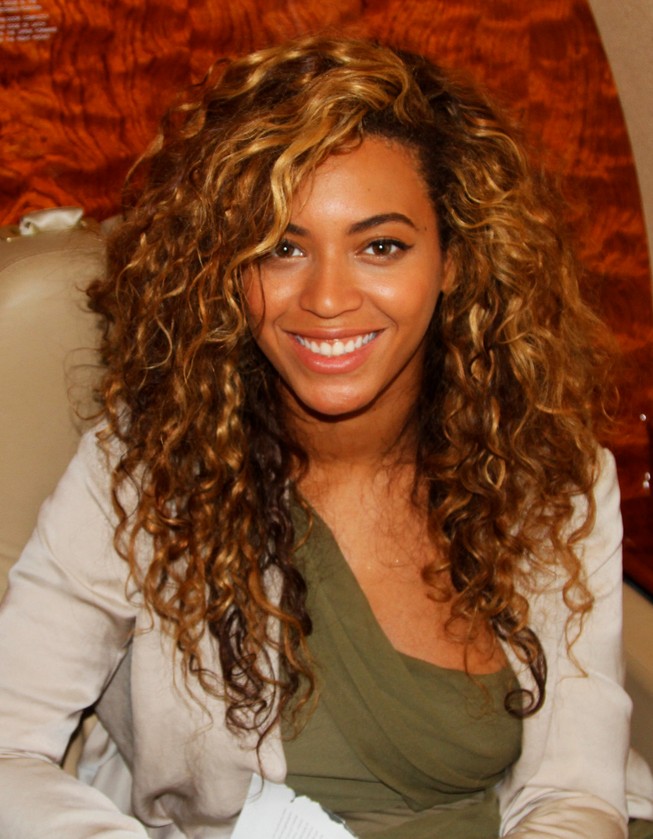 3 Beyoncé Knowles Long Hairstyles
Here's a great style for long curly hair that is cut in long layers with a casual, tousled finish that means you don't have to spend loads of time smoothing and straightening!
The side parting adds trendy asymmetry and the fabulous extra-long fringe is highlighted in a medium gold shade which is very face-flattering. The waves are defined and casual with the highlights and dark lowlights adding even more texture to a style that's full of lively movement.
Beyonce Knowles Long Straight Cut
Looking every inch the successful, professional woman at an evening function Beyoncé's lovely thick hair is styled in a sleek and glossy style.
Her hair is cut in long lengths with shorter strands breaking the line around her neck and shoulders and pretty, textured tips softening the ends.  The slightly off-centre parting creates an interesting touch of asymmetry and this is a great style for thick hair which has natural volume.
Beyonce Knowles Long Wavy Cut

Whether you're dreaming of a beach holiday or sweltering in the summer heat, this is a fabulous beachcomber look.  The key to this summer look is the bleached, sun-streaked highlighting which is slightly exaggerated here to add an edgy, contemporary vibe.
Beyoncé's long hair has a centre-parting and a pretty rosebud headband, which links this style with the relaxed attitude of retro-60's hippies and flower-power!  The lengths have casual waves styled in well-defined strands to look as if you've just come out of the ocean after a cooling swim and left your hair to its own devices!