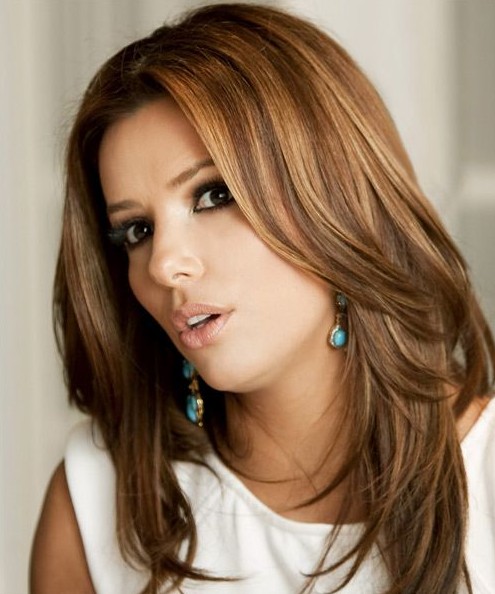 Eva Longoria Long Hairstyles: Trendy Straight Hairstyle
This straight hairstyle is featured by its many layers. The hair ends with blunted slender slices offers a textured look. The whole hairstyle can offer people casual beauty and simplicity. Besides, the hairstyle can flatter many face shapes.
Comb the hair to remove any tangles. Uses the razor angled slightly against the hair and tenderly 'shave' the last third of the hair to make the line softer. Comb out parts of hair about the width of the razor. Use the razor as directed above and 'shave' the bottom inch of the cut line. Work your way round the head in this manner till you have razor-cut all along the bottom edge of the cut. Use a blow-dryer on a high-heat, low-speed setting and a round brush to make all the hair smooth and neat.