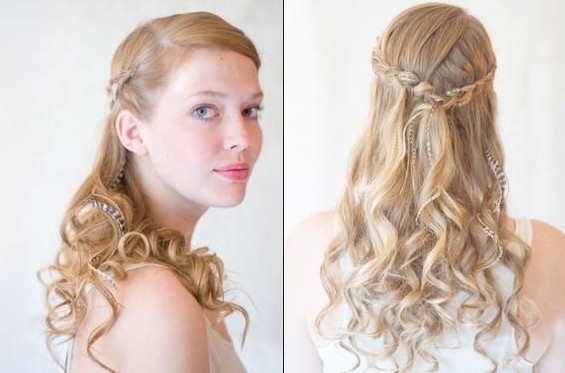 Bridesmaids Hairstyles for Long Hair Tutorials
This half up long hairstyle looks polished and feminine. It allows you to enjoy the splendid "done" vibe of an up-do and the sexy loose look at the same time. The gorgeous half up styles are great for any season since it create a not too casual or too formal look.
Style some piece of locks on the left side and create an inside out braid.
Wave the section under the braid. And continue braiding until reaching the middle of the back.
Fix the braid at the middle. Repeat the same steps on the right side.
Tie the two braids together. Leave the rest hair loose.