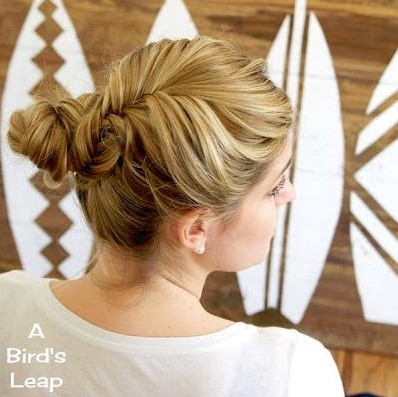 Fishtail Braided Bun Hairstyle Tutorial: Girl Hairstyles for Long Hair

This Fishtail braided bun looks admiring and adorable. It can be create on medium and long straight and curly hair textures. It works better on flat head since the fishtail braided bun is teased and looks voluminous. So you can try it out. What you need prepare is some bobby pins and hair spray.
Divide your hair at the front into two sections.
Cross the left section over right section.
Add some hair when crossing over small sections from both sides.
Braid a section in the front and a section in the back.
Bring them together twist and fix it.
Apply some hairspray.