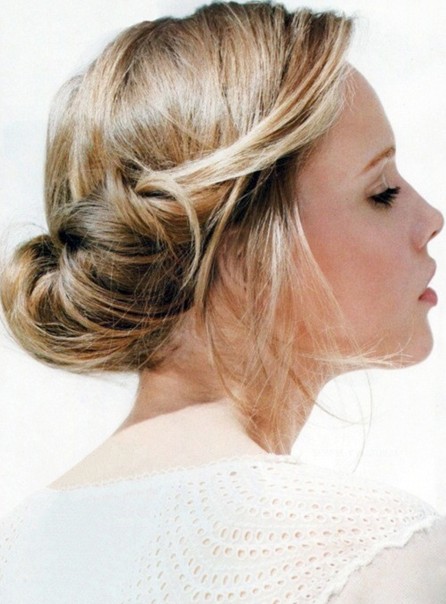 Simple Updo Hairstyle for Prom, Homecoming
The enhancing hairstyle is combed back and rolled and then pinned to the head to form the stylish look.
The simple updo hairstyle is perfect for medium to thick hair types and works excellently in all weather conditions. The up-style can offer a graceful and charming look. The up-style is quite elegant and graceful with its shape and style enough to attract a lot of people's attention. The sweeping bangs can contour the flattering facial feature excellently.
Comb all the hair back and roll it up. Next pin it at the lower part of the head. Leave some loose bangs out to soften all the look.