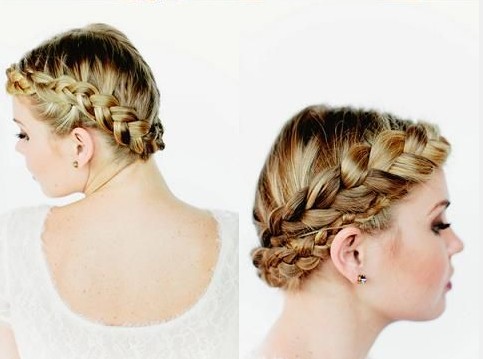 Gorgeous Crown Braided Hairstyles Tutorials: Long Hairstyle


This is a gorgeous crown braid hairstyle which appears romantic, charming and fun. You can vary the tightness as you like and according to your hair texture. This cute hairstyle is great for parties and outdoor activities. Some light hairspray can keep it in great style all day long. You can match the splendid hairstyle with formal and informal dress.
Divide the hair into two even sections.
Clip one side away, when you braid the other side from the lower part.
Wrap around the side of your head.
Cross the forehead and finish the braid.
Repeat the same steps with the other side.
Tuck end under other braid.