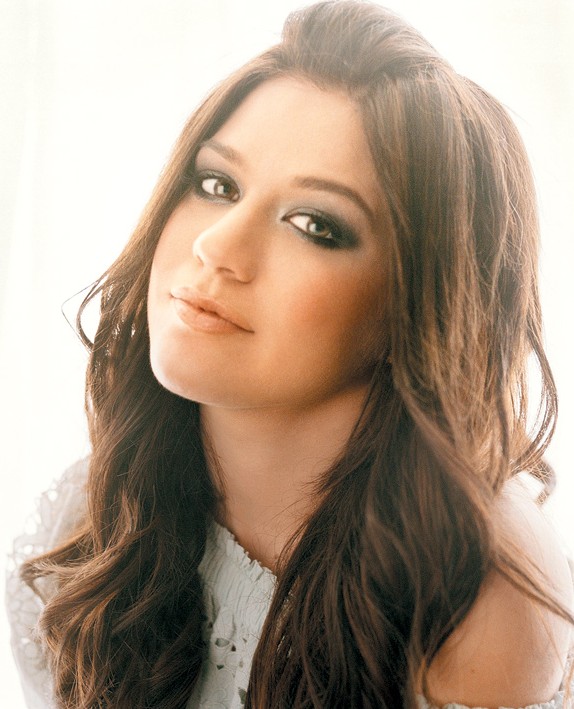 Kelly Clarkson Long Hairstyle
This is a more romantic look with loose waves draped around the face and falling past the shoulders. The hair is cut in long layers adding volume and movement at the sides.
This style provides an attractive touch of height at the front, from the strand styled back from the centre of the forehead.  This is a soft, young look that focusses attention of the face.