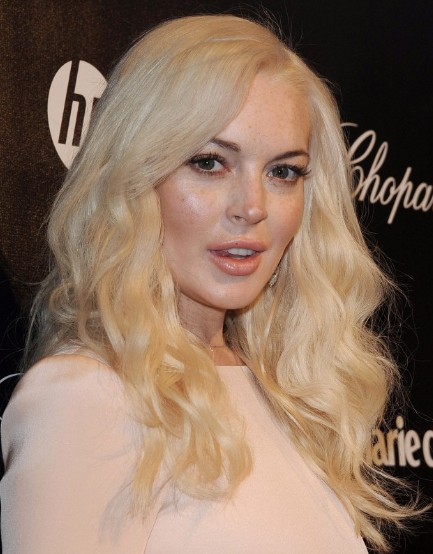 Lindsay Lohan Blonde Long Curly Hair Styles
Lindsay Lohan Long Haircut: The charming hairstyle is styled into long voluminous curls throughout the mid-lengths to ends and worn over the shoulders showing off the great layers cut which enhances the movement and lightens the edges. The suave and exquisite curls contour charming face structure and make the whole look perfect and glamorous.
The graceful blonde long curly hairstyle is ideal for any special occasion and can be simply re-created with the proper styling tools. Take a hot curler, and wrap a part of hair around the curler, begin to curl at the bottom and roll it up toward the top. Roll it sideways to make it vertically. Repeat the steps on the other part of hair. Never comb it when it is dry.
Lindsay Lohan Hairstyle
Length: Long
Type: Curls
Hair Color: Light Golden Blonde