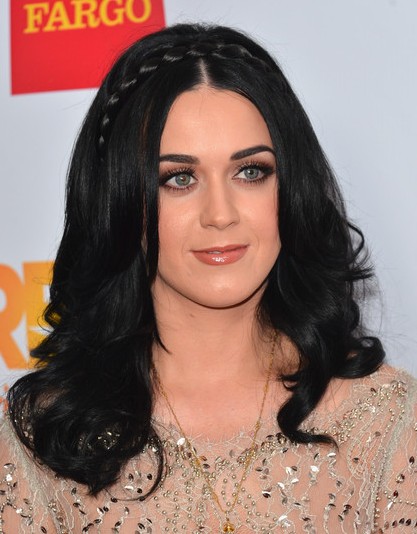 Latest Celebrity Long Hairstyles for Women
In the ever-evolving world of fashion and beauty, long hairstyles have been a constant source of inspiration. The allure of cascading locks, the versatility they offer, and the sheer elegance they exude make them a timeless choice. This year, our favorite celebrities are once again setting the bar high with a myriad of stunning looks.
From the effortless waves of A-list actresses to the meticulously crafted braids of pop icons, long hair continues to dominate the red carpet, movie premieres, and music awards alike. It's not just about the length, but how these celebrities manage to incorporate their unique personality and the latest trends into their tresses.
Classic Waves: As showcased by the likes of Scarlett Johansson and Zendaya, these soft, romantic waves seem to never go out of fashion. They bring out a vintage charm that is both regal and accessible.
Sleek and Straight: Inspired by the minimalist trend, celebrities like Kendall Jenner and Bella Hadid are flaunting pin-straight hair that screams sophistication.
Bohemian Braids: The ethereal beauty of intricate braids, as donned by the enchanting Zoe Kravitz and the spirited Florence Welch, give off a boho-chic vibe that is perfect for both festivals and formal events.
Voluminous Curls: Celebrating the natural beauty of curls, stars like Shakira and Tracee Ellis Ross demonstrate that volume, paired with definition, can make a grand statement.
Ponytails with a Twist: The classic ponytail gets revamped with accessories, unique partings, and textures. Ariana Grande and Gigi Hadid have been spotted rocking this look with panache.
Layered Luxe: Jennifer Aniston and Priyanka Chopra Jonas flaunt layers that add depth, movement, and a modern edge to long hair.
Scroll through our gallery and immerse yourself in a world of glamour, grace, and inspiration. Whether you're considering a fresh hairstyle or simply want to appreciate the artistry of these celebrities and their stylists, our collection promises a visual treat. Let these iconic looks inspire your next hair transformation or simply be a testament to the timeless allure of long hairstyles.