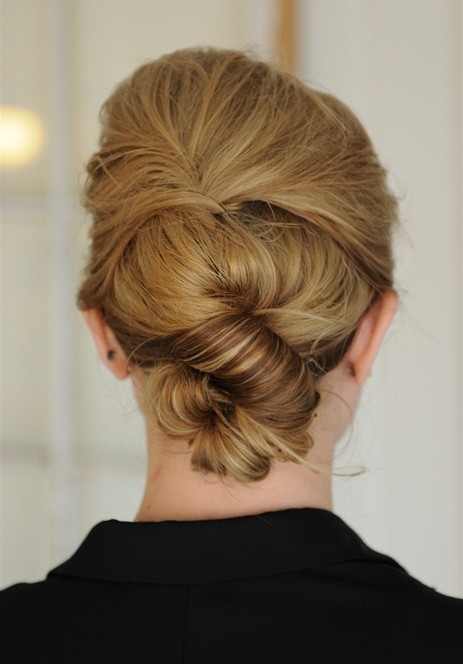 Simple Knot Updo Hairstyle
The top of the charming and magnificent hairstyle is tied back while the top is teased very high and styled up to create maximum height. Updo simple to re-create and will be suitable for any special occasion.
Styling Steps
Equally mist gel spray round the top and sides.
Gel spray can maintain well and will not appear wet or make the hair weigh down.
Tilt your head upside down and take the diffuser up to the ends, moving the diffuser to the scalp circularly.
Divide the hair into three parts.
Style up the golden blonde manes into a stunning and graceful bun style and pin it to the crown making it ideal for women looking for a formal updo to compliment a round face.
Length: Long
Type: Updos
Hair Color: Blonde; Brown