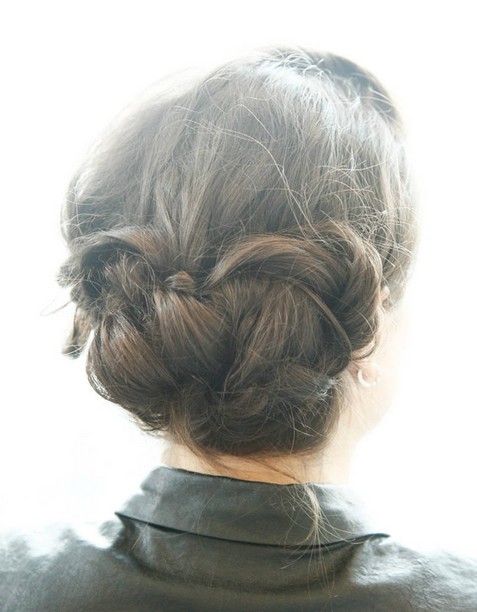 Updo Hairstyles Tutorials: Big Braid Bun Updos

The trendy knotted up-do hairstyle offers a cute and messy look greatly. The crown hair is teased up to gain more volume and avoid making it look flat. Soft volume finger-tousled texture and height spice up the charming voluminous up-do hairstyle a fun and romantic vibe.
Start braiding front down-wards.
Twist it up and hold it in place with a few bobby pins.
Apply some flexible hold hairspray.