20 Beautiful Blonde Balayage Hair Color Ideas
Caramel to White Blonde Curls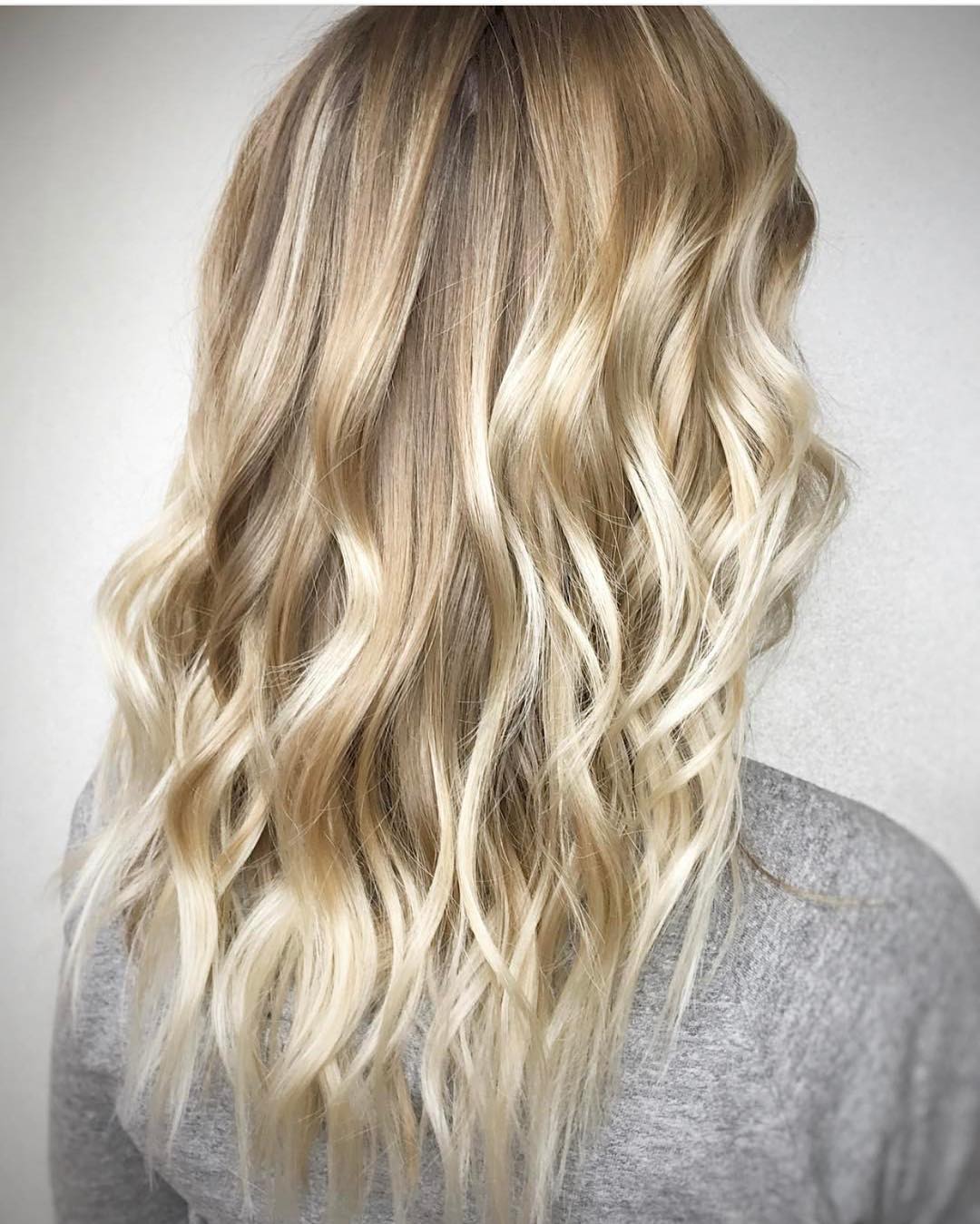 Caramel and white blonde work together to create a balayage look made in heaven. Steal this style by keeping your locks long so that they fall down your back. Start with a beautiful caramel blonde at the top. Use the balayage colour transition to work your hair to a bright white blonde at the ends. Add lots of curls throughout to add volume to the style.
Caramel Barrel Curls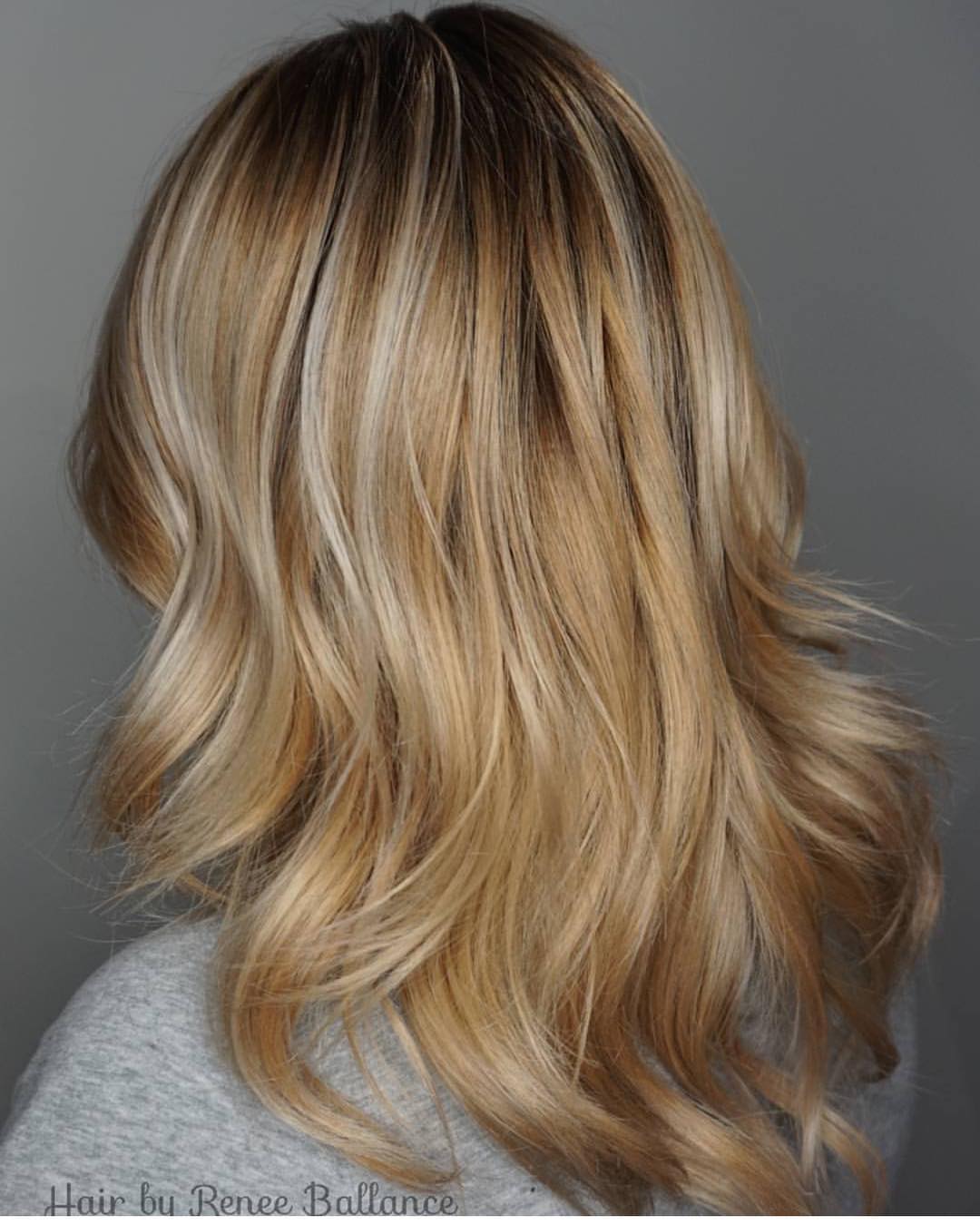 Barrel curls are the perfect hairstyle for a big and dramatic look. They offer you the perfect style for a special occasion or event. They look particularly good on a caramel blonde balayage style, don't you think? Dye your hair a stunning shade of caramel and work beautiful light blonde shades throughout. Add big barrel curls throughout for the best glam look.
Dark Blonde to Light Blonde Curly Bob – Women Short Haircut Ideas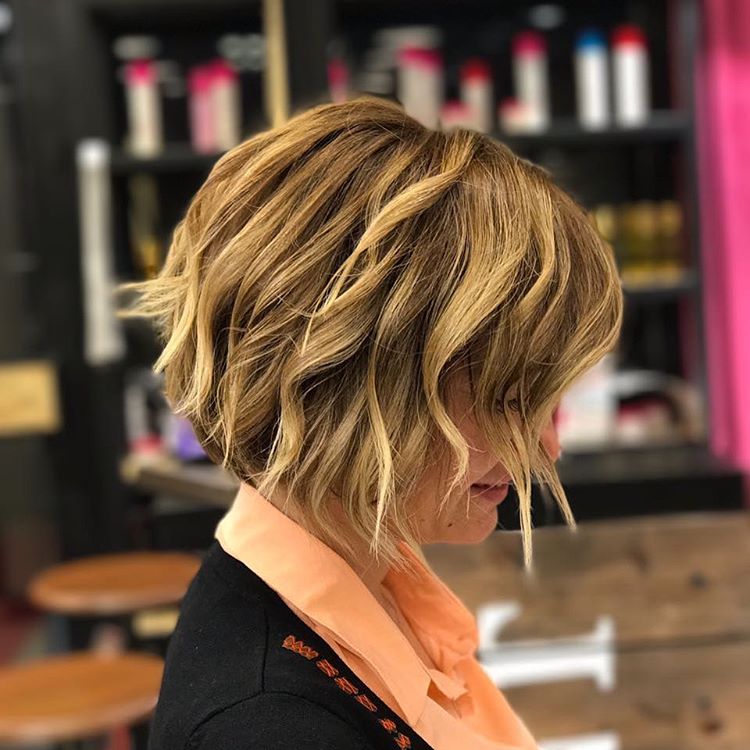 A bob which falls around the jaw length is the perfect length bob. It allows you to create plenty of different looks whilst still being short and sassy at the same time. Opt for a short bob when you go for your next haircut. Dye the roots of your hair a deep and dark blonde. Blend out towards a stunning caramel. Add ringlets from top to bottom and loosely tousle.
Ash Highlights: Ombre, Balayage Hair Styles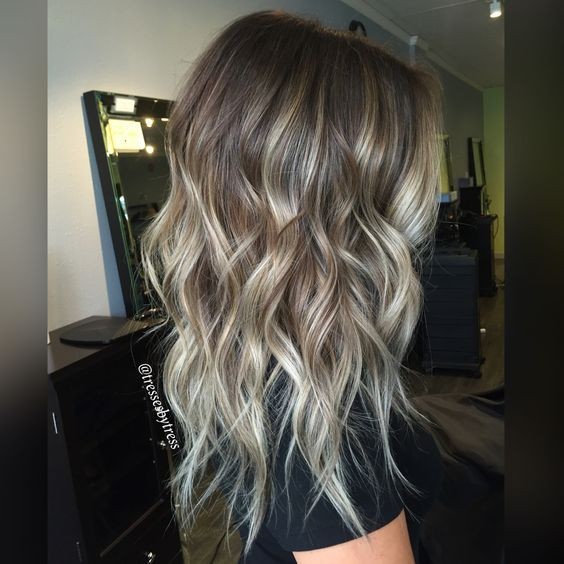 Brunettes who want some blonde in their locks while still being able to showcase their fabulous, sultry brown base, an ash balayage is the perfect choice. Ash is a warm hue of blonde that won't look too contrasting or shocking, instead enhancing those rich roots with a dash of brightness towards the ends.
Lots of Platinum Blonde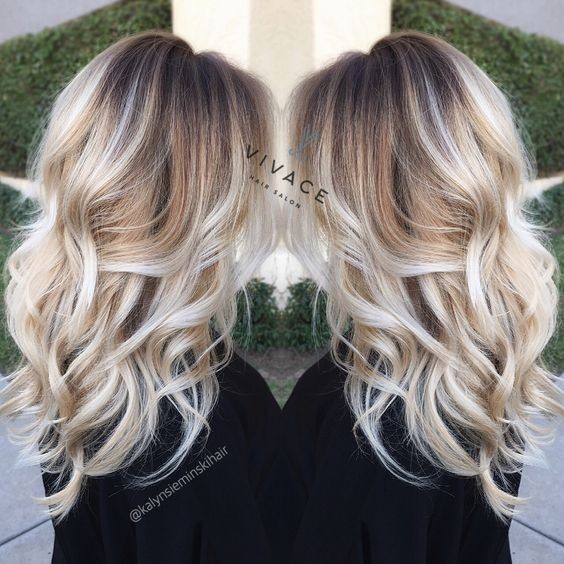 While some balayage highlights may be few and far between, this style showcases an intrusive form of highlights that are bright and oh-so-fabulous. Leaving her brunette roots at the crown, she adds a dash of striking contrast with lovely platinum ends that are sure to dazzle in the sunlight.
Painted Light Blonde: Balayage Lob Hair Style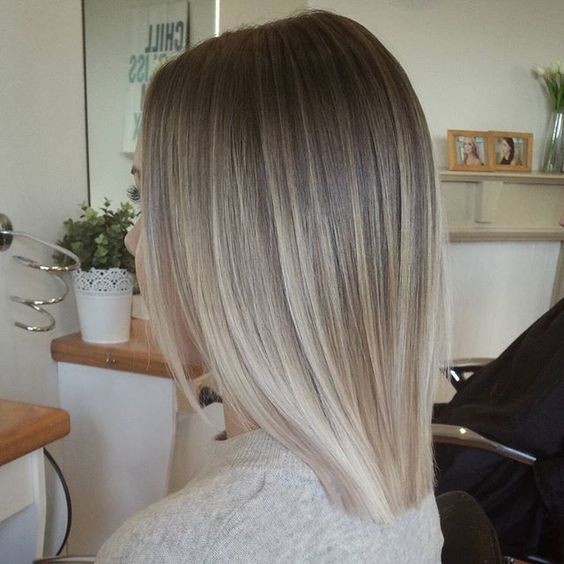 The technique known as 'painting' ensures your highlights look as flawless and natural as a beautiful masterpiece; as clearly shown here. Her darker roots at the top are lightened with hints of platinum blonde below, a stunning look that's perfectly warm for colder seasons.
Golden Balayage: Layered Wavy Hairstyle with Long Hair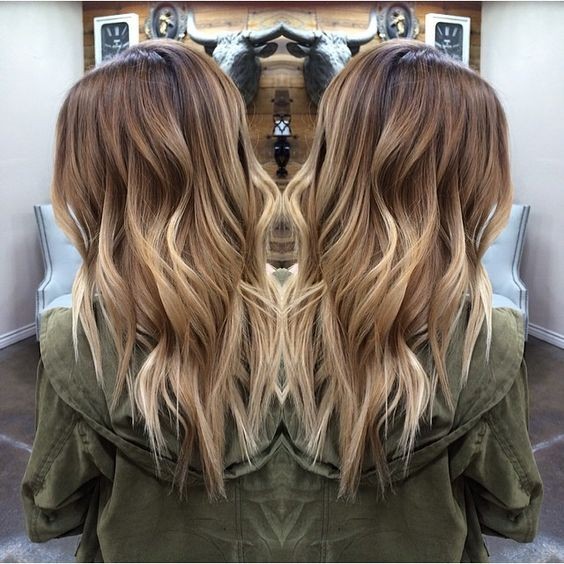 Diamonds may be a girls best friend, but let's be honest- we love all things golden, too! This lovely hair color idea showcases a dazzling blend of browns and blondes for a golden, highlighted finish that's sweet AND sexy.