Kourtney Kardashian Cute Prom Updo Hairstyles
Updo hairstyle always looks quite cool and chic. Besides, updo hairstyles looks graceful and charming. Up-do haircuts work excellent as formal haircuts, and also they are wonderful savers from a bad hair day.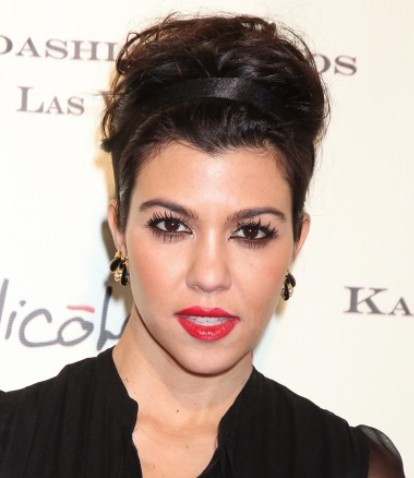 Pregnant Kourtney Kardashian looked super-cute. She styled her long dark hair into a cute updo with a black satin headband.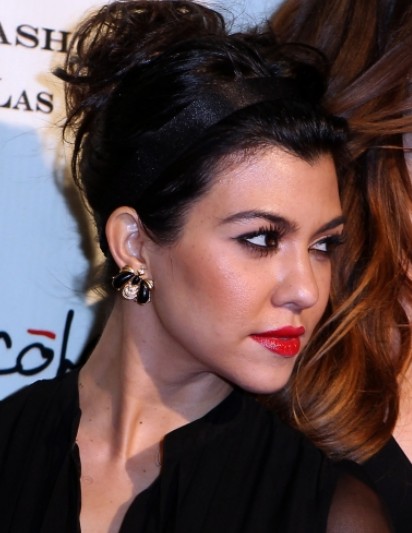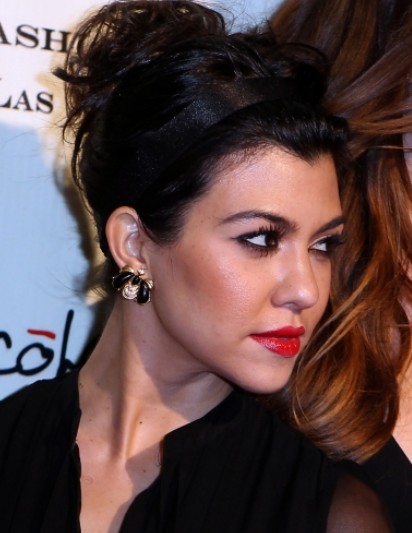 The Kourtney Kardashian updo hairstyle tips: Just style your hair curly. To create this, wet your hair and apply a sea salt spray or curling hair serum, next scrunch your hair and allow it dry naturally. You will get charming body curls. Next scoop all the hair back and tie it in a bun close to the crown. Then accompany an attracting headband to compliment the style.