20 Gorgeous Wavy and Curly Pixie Hairstyles: Short Hair Ideas
From Janet Jackson to Anne Hathaway, pixie cuts have remained a super trendy style for several years. They're super easy to style and mess-free, perfect for the gal who doesn't want to spend hours on her locks. But if you think these short-n-chic cuts can't be styled up to absolute perfection, think again! There's tons of gorgeous ways to style your mane, from luscious waves to breathtaking curls. Check out these 20 lovely wavy and curly pixie hairstyles!
Tousled Curls
Tousled curls that are dazzling enough for a night in Hollywood Hills? Absolutely. She tousled up her romantic curls for a very enticing finish, tossing her tresses over to one extreme side for some added body up front. Make this look really shine with a pair of sparkly silver earrings and smoky eyeshadow.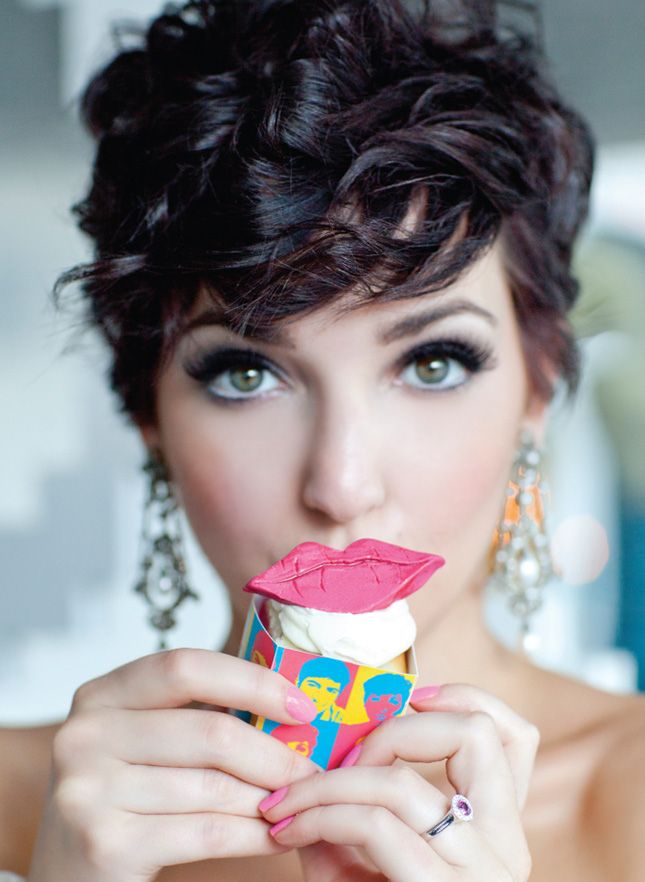 70s Inspired Curls
For the ladies who prefer a blast-from-the-past look, consider these cute and casual 70s inspired curls. She finishes her 70s style with a pair of cool aviators and a striped shirt with a collar for a bit of boyish charm that kills.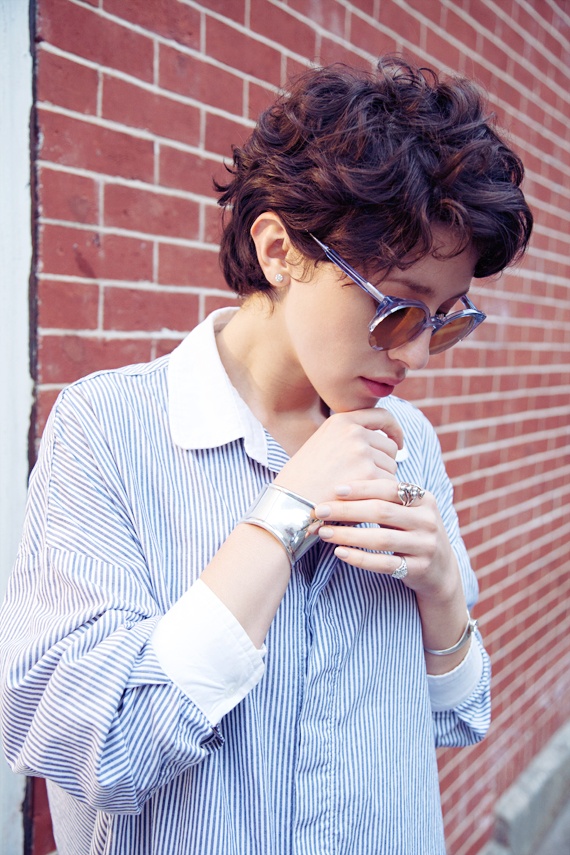 Tossed Back Curls
Loving so much about this style, from the tousled tresses to the luscious loose curls. But what we're really loving is the way she flips back her bangs, bringing the attention to her face and eyes rather than hiding behind chunky thick fringes.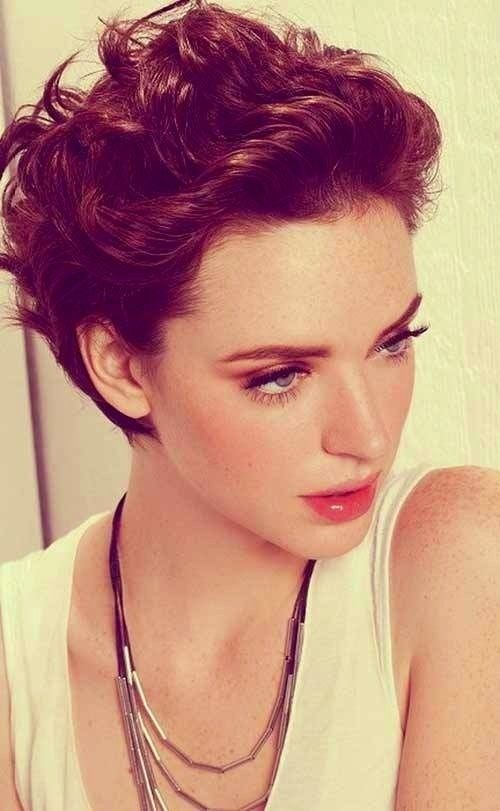 Tight Curls with Shaved Sides/Back
The shaved look is insanely edgy and trendy for 2016, and if you're feeling extra daring, give it a try! She starts by shaving her sides and back of the head, leaving the top half extra lengthy for some easy styling. Brought to life with tons of loose curls and lightened tips, her style is hip and eye-catching, good enough for the runway!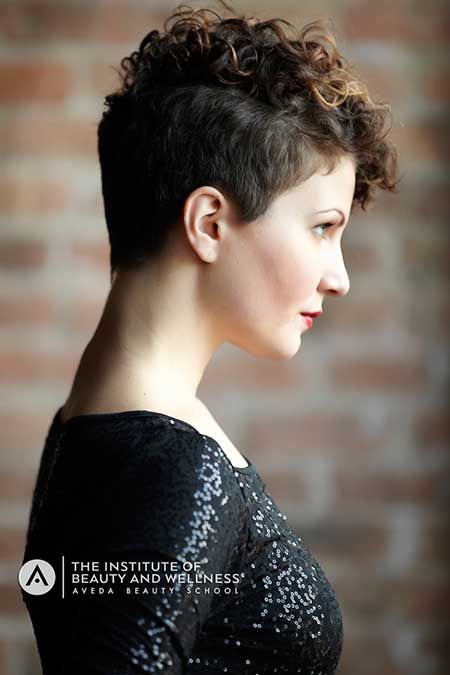 Extra-Voluminous Side Swept Curls
For the fanciest of occasions where looking your absolute best is a must, we highly recommend this 'do. Her style is seriously volumized with plenty of teasing and hairspray, while her extra long pixie cut is tossed with immaculate romantic curls that are downright gorgeous.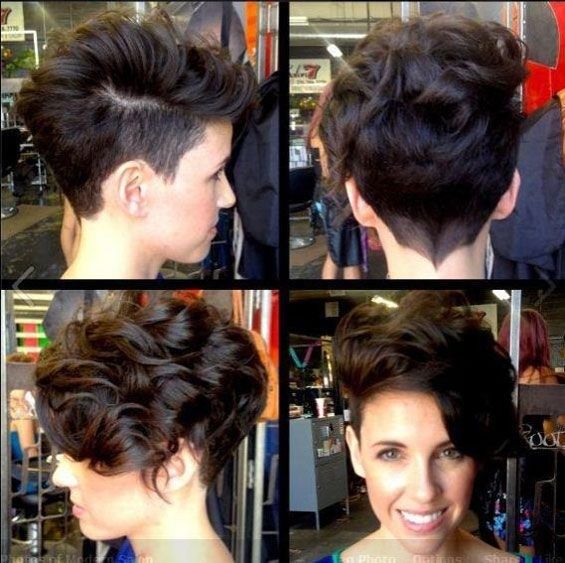 Subtle Beach Waves
How cool are these tresses? A great idea for summer or for super casual days, her lovely bayalage blonde locks are tossed to the side and given some cool beach waves for a feminine, laidback finish.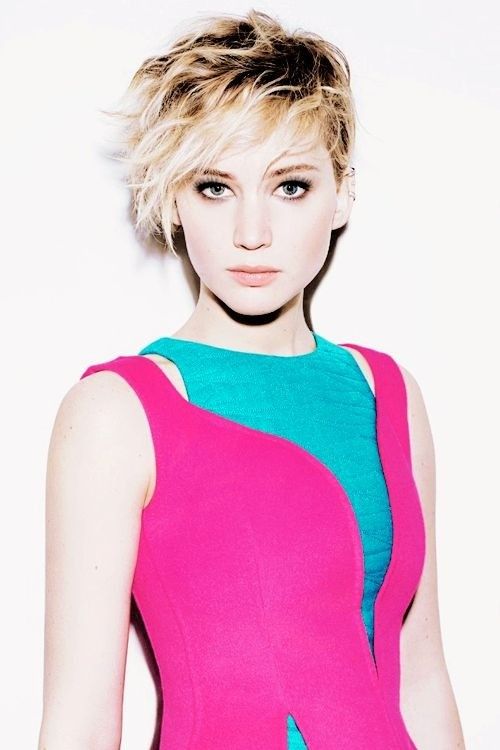 Loose Top Curls: Short Layered Haircut
This look can easily go from the office to the party, with curls that are just tight enough to be elegant and casual at the same time. You can make this style work for any occasion with makeup and wardrobe.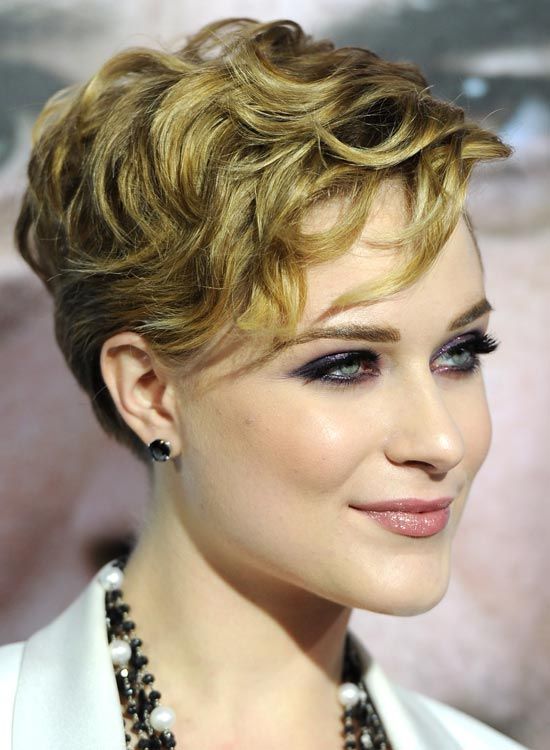 Extra Messy Waves
Summertime fun, anyone? This look has beach style written all over it! Did she just step off a jet ski or a motorboat? With extra messy and totally coquettish waves like these, it's certainly a possibility!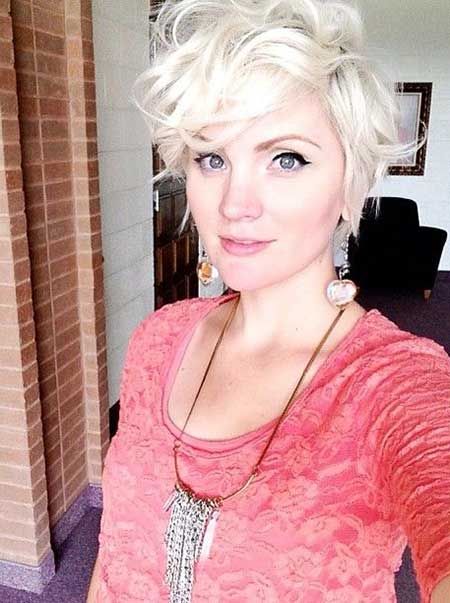 Curled Bangs: Women Short Haircut Ideas
Curled bangs are a SUPER simple way to give your hair some lovely texture that's fashionable and fun. We're loving how fabulous her locks look with just a bit of color up front as well, brightening her complexion and really softening her appearance.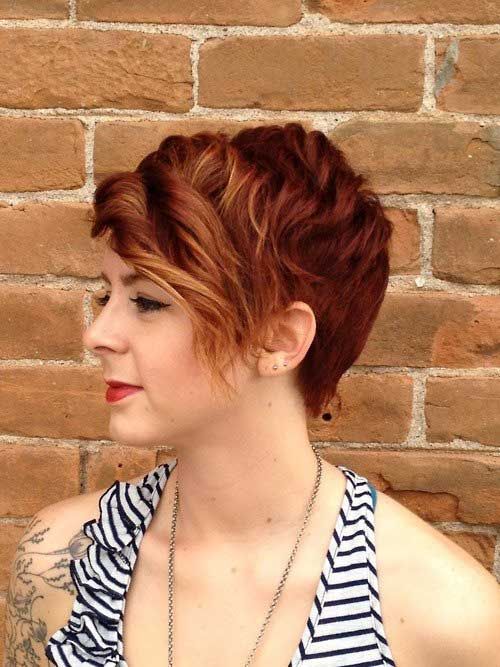 Curled Tips
Why leave your locks dull and lifeless when running a curling iron on the ends can really bring those tresses to life? Her stunning dark and light ombre locks look youthful and flirty with just a touch of curls on the tips.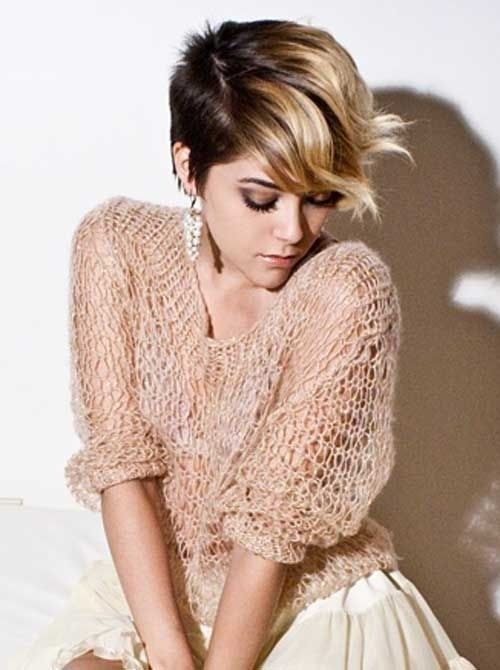 Stick-Up Waves
Innovative. Modern. Polished. And oh-so-totally chic. We're loving this hip hairstyle, featuring an edgy blend of purple and black and waves sticking straight up for ample volume. Don't forget the hairspray for this wild 'do!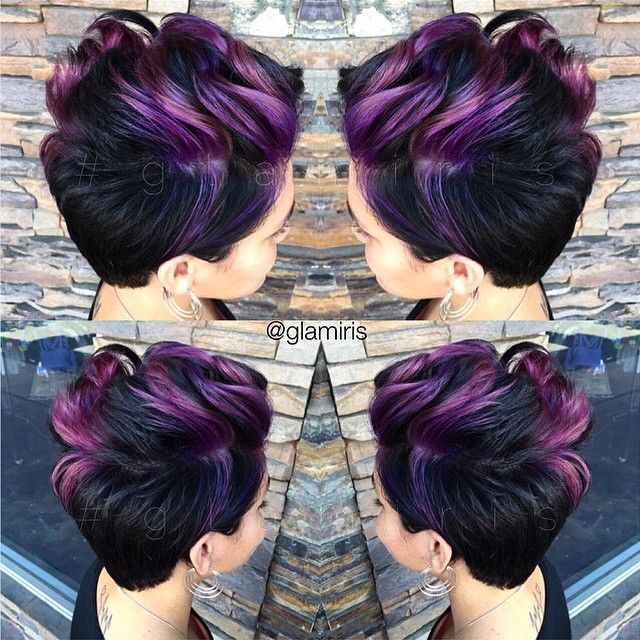 Casual Waves: Short Haircut for Summer
This pixie hairstyle is the ultimate in cool and casual, with just a touch of wave for body and texture. Loving her super trendy gray locks too! Great hairstyle idea for students.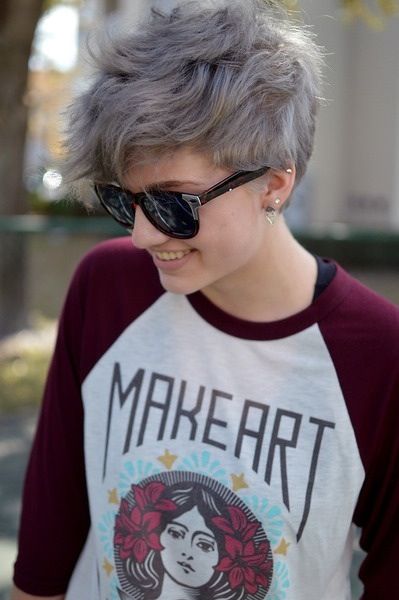 Tight Curls with Shaved Sides/Back: Short Haircut for Thin Hair
Rockin' shaved sides and back? Then let your hair on top do the talking! These tight curls are funky and fun, a great idea for any occasion!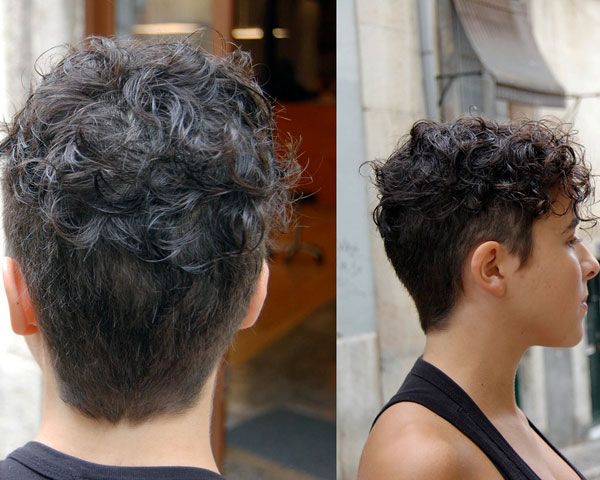 Super Tight Curled Bangs
There's so much dimension in this awesome hairstyle, right!? From the avant-garde shaved sides and back to the messy tresses up top, her style comes to a unique and funky finish with super tight curled bangs.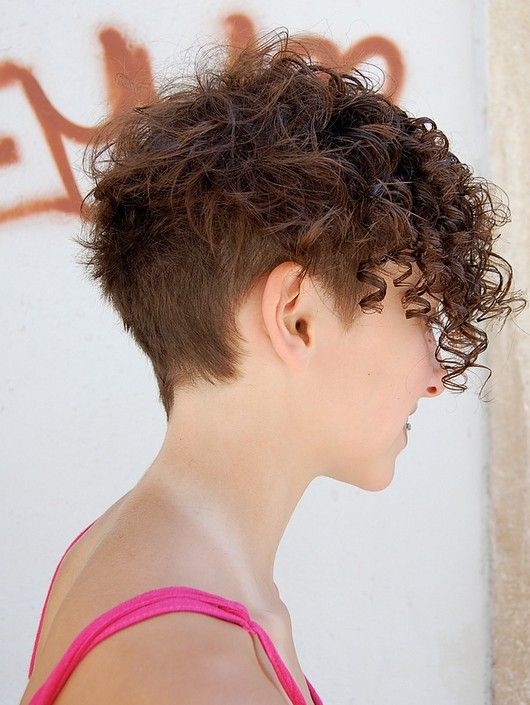 Subtle Romantic Waves
If you didn't think waves could be gorgeous and romantic, think again. We're loving everything about this look. Her luscious locks have just enough body to be beautiful and elegant and she really puts together a glamorous finish with ruby red lips and flashy earrings.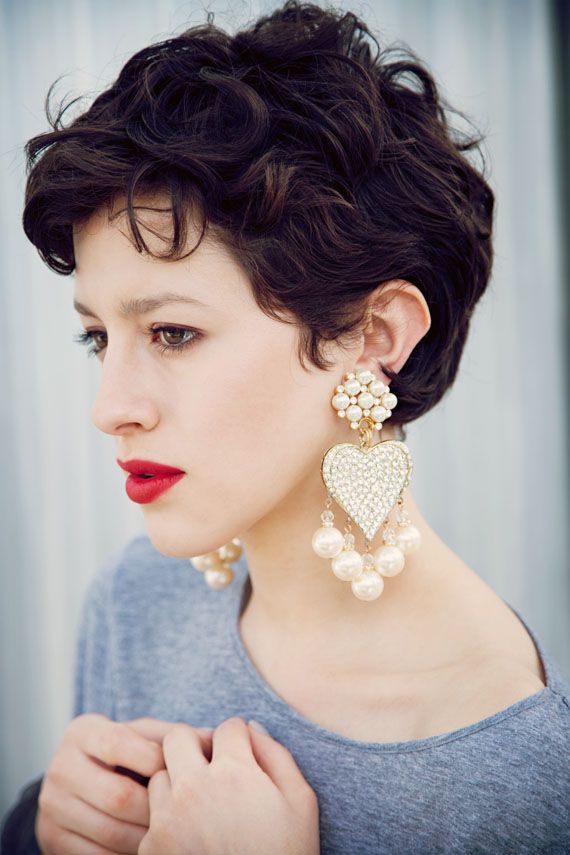 Messy Curled Mane with Curled Bangs
The body in this 'do is remarkable, plus it's a great choice for all kinds of occasions and events. The relaxed and messy look is just enough to be elegant for parties and casual enough for class. The bangs are left with slightly tighter curls that really make her face pop.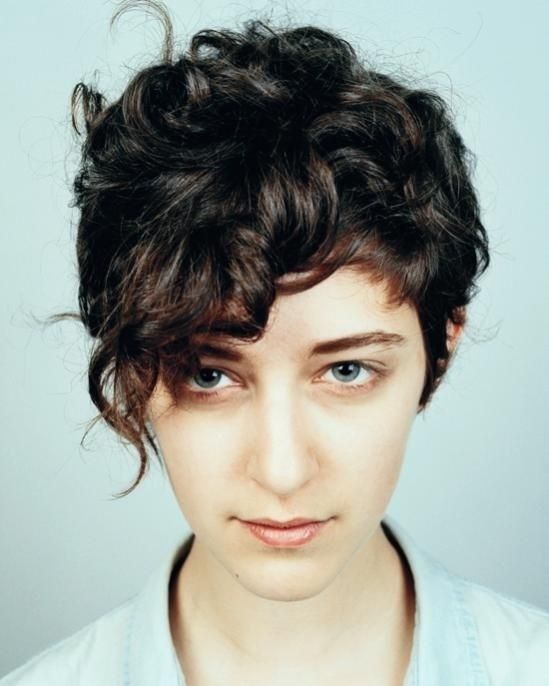 A Little Messy with Side Swept Bangs
Side swept bangs are always fabulous, and these casual waves are totally stylish. This is a great choice for women with thick locks who want to add some body without adding too much bulk. So trendy, especially with the addition of dark lips!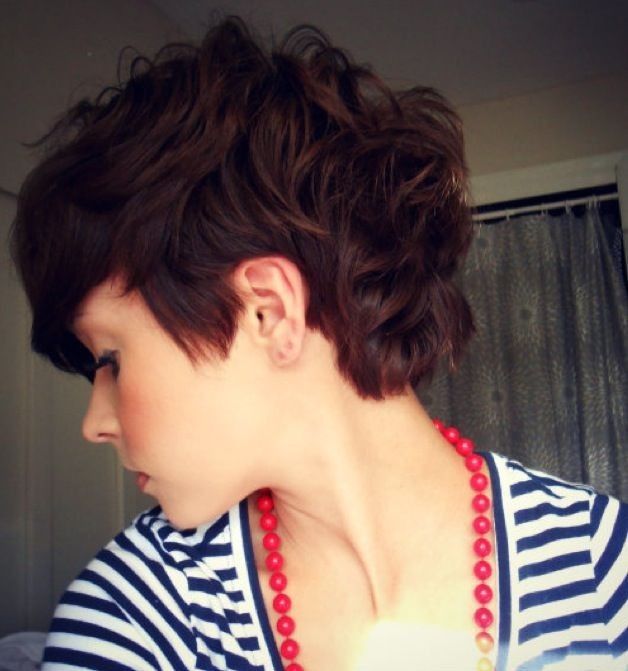 Messy Waves with Accenting Braid
Waves and braids all in one lovely hairstyle? Absolutely! This look has femininity written all over it, and her dainty locks are given an extra dose of feminine attitude with natural looking makeup and pink lips.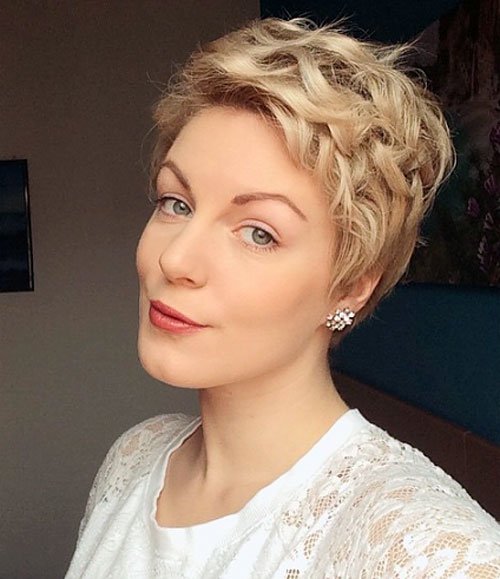 Super Short Ringlets
Ringlets don't have to be reserved for long locks; as we can clearly see in this adorable hairstyle! Loads of bouncy volume and a very sexy finish (especially with the auburn coloring).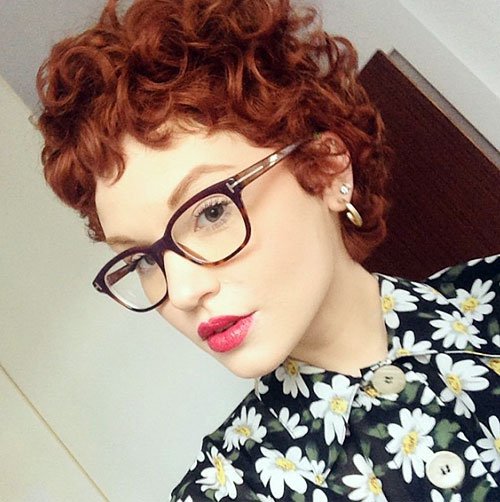 Curls All Over
There's literally curls ALL over this mane, which can only mean one thing: body! This is a great choice for girls with thin hair as the curls add some seriously flirty volume.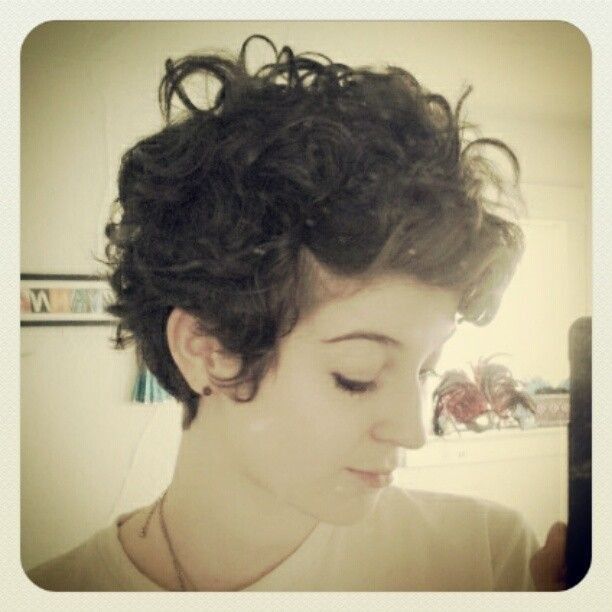 So many lovely short hairstyles to choose from Pophaircuts.com. Will you opt for the tight ringlets or keep it casual with beach waves?