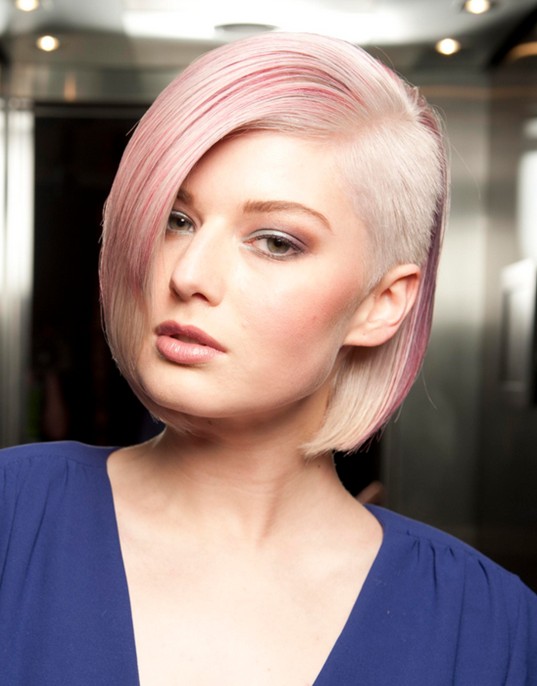 10+ Short Hairstyles with Bangs for 2023
Recently, a lot of women turn to fabulous and fashionable short hairstyles. The short hair is quite cool and stylish. You can choose one dainty short hairstyle according to your age, life style and hair texture. In addition, short hairstyles is very effortless to create and maintain, so it can save you much time on shampooing and conditioning.
Short hairstyle with bangs is cool for the young girls and mature women. The lovely and stylish hairstyle is great for women with a round chin and jaw line and thin hair. Short hairstyle with bangs is always very fabulous for formal dress and situations. You can choose the inverted one, the layered one, the wavy and curly one, according to your hair texture. And there are a number of kinds of bangs such as side swept bangs, choppy bangs and neat heavy bangs, so you can always find the proper one for your face features.
Short layered hairstyles with bangs can give you a choppy and edgy style. This splendid and fabulous hairstyle is suitable for women from all age groups. A fashionable layered short hairstyle should be like hair is a little shorter at the front than at the back. The hair at the side should be cut with layers beginning at the cheekbones to create it a tender and younger look. The various layers can bring additional volume, shape and movement at the top and sides.
Even if you have short hair, you can still opt for the attractive wavy and curly hairstyles with bangs which are quite stylish. You can get a charming and wavy style by adding rollers to create tender and sexy waves. This can also give more volumes to your hair. If you desire a totally curly hairstyle, you can choose thin rollers to make some ringlets. You can also turn to a flat iron to get the short curly hairstyle. You can get it cut into layers to contour your face. The shorter the layers are, the more bounce there is in the curls. The short curly hairstyles with bangs can be your ideal option if you have thick hair.
Choppy short hairstyle with bangs looks superb classy and cool. And it also appears truly charming. Choppy layered haircut is best for people with long faces. Short choppy layered hairstyles are wonderful looking layers that are created using point cutting. Choppy layers are great if you own thin hair since they can increase volume instantly to your hairstyle.
Short shag hairstyles with bangs can be ideal for mature women since the body of the hair can help refine your face structures.
If you desire a messy look, you can apply some root volumizer and tousle it with the help of your fingers. If you desire a smooth look, you can use some gel.To gain much better effect, you can apply some hairspray and some mousse to keep the style in place throughout the occasion.