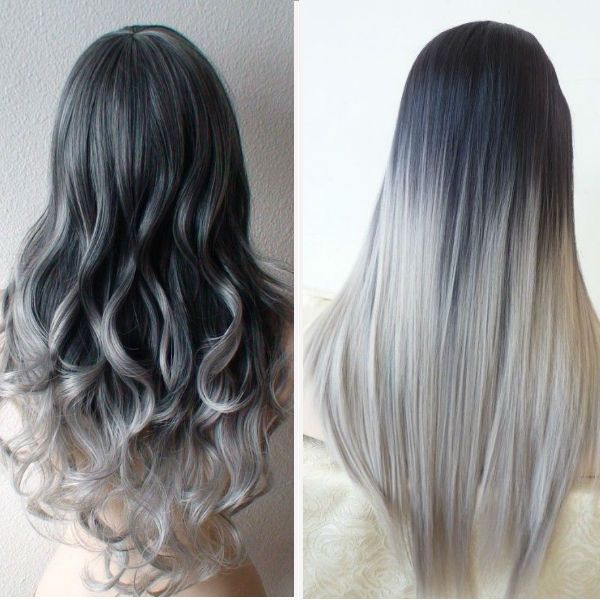 25 Best New Hairstyles for Long Haired Hotties!
Find out what's hot in hairstyles for long hair and get a fabulous contemporary-casual makeover!The major trend for this year's long-haired lovelies is waves of every possible type!
This means uneven mermaid waves, choppy edgy 'broken waves' and old Hollywood glamour with deep and glossy, seductive waves.
Get some individuality
Layered hairstyles for long hair are a strong trend and that's great, because you can use the haircut to flatter your face-shape and add some individuality to your look.
I've seen far too many women wearing unflattering, extra-long hair extensions and other dead straight styles with the hair flat to the head!
If you're carrying a few extra pounds, flat hair can leave you looking totally out of proportion, with a tiny head emphasising a plump body!
Layered haircuts
Tailored to fit
To balance out the face and help it look more like the ideal shape, which is oval, different face shapes need volume at specific points around the head.
Hairstyles are supposed to be tailored to accentuate your best facial features, while minimising any parts you don't like!
So I'm delighted to see that hairstyles for long hair have moved away from the long, straight 'one-size fits all' approach, which didn't suit a lot of women's faces at all!
Chic Back to School Hair Styles – Ponytail Hairstyle Ideas
Layered hairstyles for long hair
The major styling trends this year include every possible fashion style and that's how it should be, because each one of us is an individual with our own sense of style!
Many celebs with long hair have now switched to a shapely, layered long bob, which is a more youthful look for anyone over 30.
Remember, long straight unlayered hair draws the eye down and accentuates any downward-lines on the face! Eeek!
Long Hair With Choppy Layers Wonderful
Thick and thin hair layered lobs
On thick, coarse hair layers thin out the bulkiness and leave you with a beautifully-shaped hairdo, which needs little additional styling.
When you cut off the heavy, longer lengths of hair, you get loads more natural volume and movement in the hair. This is especially true for fine hair, which often needs some help make it appear thicker.
Long Bob Hair Cut
Asymmetry, texture and choppy layers
The trend for asymmetry is still going strong and the choppylayered look, with ragged tips, (which has been 'bubbling under' as an 'edgy' hairstyle for ages!), is set to become a mainstream look this year.
Off-duty runway models with fine, silky hair have been spotted wearing the long bob, with a slightly windswept finish, so that's a simple, easy-style fashion choice that will appeal to a lot of busy women.
Ombre Long Hairstyle with Beach Curls
Shag hairstyles for long hair
And there's a huge trend for shaggy haircuts, which look fabulous on long hair and fit perfectly with the free-style, trendy-casual image currently dominating women's fashions.
Highlighting colour trends
I haven't even started on the fantastic balayage, ombré, sombré and (whatever the glossy mags may say), the still-popular dip-dye colours that are transforming hairstyles for long hair!
Hello, Gorgeous!
So it's goodbye to the uniformity of long, straight, flat hair and striped highlights and Hello, Gorgeous! to a fantastic variety of face-flattering cuts and colours in the new season's best-ever hairstyles for long hair!
Browse our up-to-the-minute gallery for a fabulous, new hairstyle and keep your beauty look fresh and attractive!
Side Braided Hairstyles
Ombre Long Hair
Lovely Ponytail Hair Ideas – Messy Long Hairstyle
Pretty Straight Haircut for Long Hair – Ombre Hairstyles
DIY Long Hair – Ponytail Hairstyles
Cute Ponytail Hairstyle with Braid – Holiday Hairstyle Ideas
Easy,Low Ponytails
Gray Ombre Hair Color
Awesome Ombre Hair Color Ideas
Layered Hairstyle with Soft Waves
Textured and Choppy Layers
Ombre Hairstyles for Girl Long Hair
Amazing Ombre Hair Color Ideas
Half-up half-down Hairstyle with Braid
Half Shaved Hairstyles for Long Hair
Ponytail Hairstyle with French Fishtail Braid
Stylish Ombre Hair Colors
Flower Braid Hairstyle – DIY Long Hair Tutorial
Boho Braid Crown Tutorial for Long Hair – Cute Everyday Hairstyles