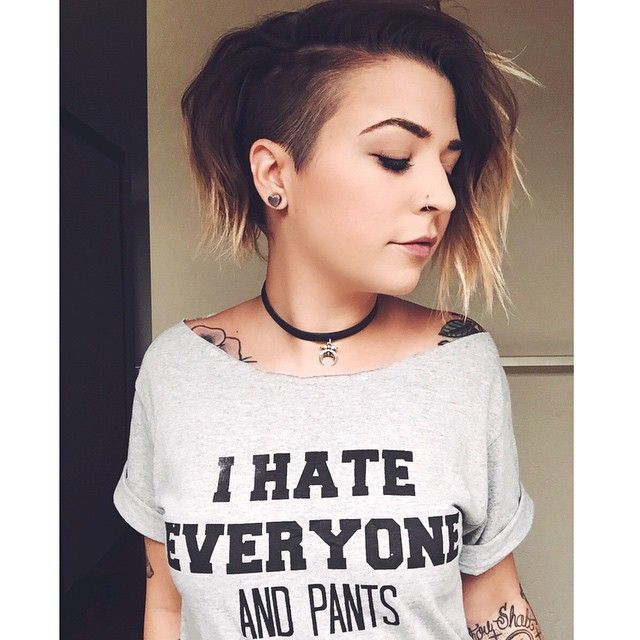 22 Bright Bob Hairstyles with Bangs: Style, Texture & Colour In Perfect Harmony!
Bob hairstyles with bangs cover a wide range of hair lengths and fashion styles, so if you're feeling bored with your hair, these brightly coloured bobs will soon liven you up!
Trendy bob hairstyles with bangs
Choppy and shaggy bobs are two of the most contemporary bobs right now and they are both easy-style haircuts, too. Remember to add a little styling wax to the ends to emphasise the trendy texture.
The choppy bob hairstyles with bangs look great with an uneven, almost ragged, fringe for an edgy look. Or you can team a choppy, layered bob with long, blunt bangs cut on a slant, to balance out the symmetry of a round or chubby-cheeked face shape.
To accentuate the movement and texture of a choppy cut always add a few highlights to create even more 3-D colour dimension!
Stacked copper-knob bobs
For oval, heart or square faces(and for those with fine hair), choose lightly-layered super-stylish stacked bob hairstyles with bangs. Ask for a fringe that's soft and feminine and liven up your image with a fabulous copper colour to accentuate the beautiful shape of a medium-short bob.
Short bob hairstyles with bangs
If you fancy a short cut, try a fairly messy layered bob with feathered tips tapering in at the sides to just below the ear-lobes. This short bob with bangs is perfect for dainty dangly earrings that peep out prettily from beneath the lowest layers!
Add an asymmetric side-swept fringe if you need to balance out a round or long face. Consult your stylist for advice on the correct angle to flatter your individual face shape perfectly.
Chin-length bob hairstyles with bangs
If you have thick hair, try a sleek chin-length bob that's undercut at the bottom to create a natural curve in the fall of hair that will always keep the style in shape. This is a very easy-style cut for thick hair and it looks great on curly hair, too!
Ask for sliced layers to thin out your hair without creating a triangular cone-head shape! Sliced layers are perfect for naturally curly bob hairstyles with bangs, as they help minimise friction and frizz and give you more fashionable 'defined' curls and waves.
Tousled bobs and perms
If your hair is straight and fine, try a light perm to add some volume and curl to your hair and get a layered bob that just needs to be 'tousled' for a casually curly look. If you have a round face, you can style the fringe back into a wave or mini-pompadour to add length.
And if you have a long face, break the line with a long, slanted fringe and flicked-out ends on either side of your chin to add width!
Choose your favourite new haircut from our fabulous gallery of the latest bob hairstyles – with bangs, highlights and gorgeous all-over colour trends – right now!