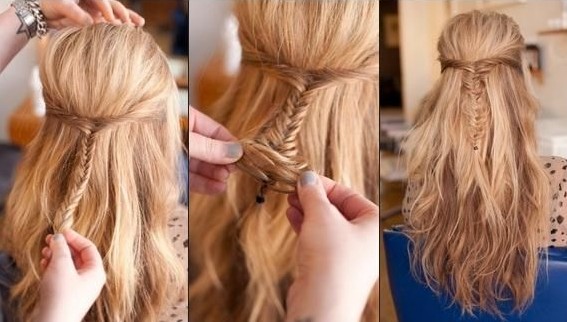 Cute Diy Hairstyles for School: Bouffant Hairstyle
This baby bouffant hairstyle looks sophisticated and modern. The cool hairstyle involves much teasing to create volume and texturizing at the ends for "sex kitten" vibe. The bouffant is relatively fuss-free and is more suitable for a formal cocktail party, wedding or snazzy affair.
Tease the hair, back-combing the hair half-way down its length.
Take a section of hair from the arch of each eyebrow. Twist them and tie them at the middle.
Drop the hair ends into the rest of the hair.Braid the hair.Pull the pieces of the braid apart for a bit fatter effect.