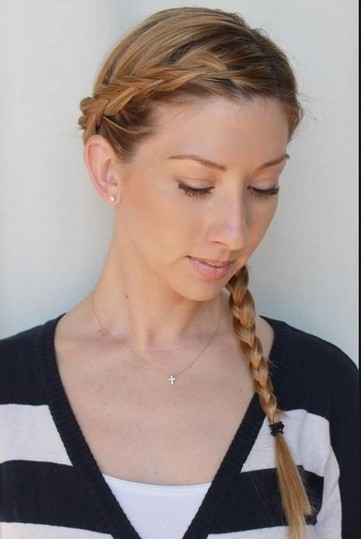 Cute Wrap Around Side Braided Hairstyle Tutorials
This is a wonderful updated diagonal braided hairstyle which starts with a twist braid in the front, twisting across the back of the head and ending in a side braid on the opposite side. This gorgeous braided hairstyle works best on hair with little to no layers since too many layers may ruin the flow of the luscious twist braid.
Style a loose side braid at one side.
Add locks in as you braid down.
Continue braiding until you reach the opposite side.
Once the braid is complete, fix with clear elastic
add hair accessory if you like.