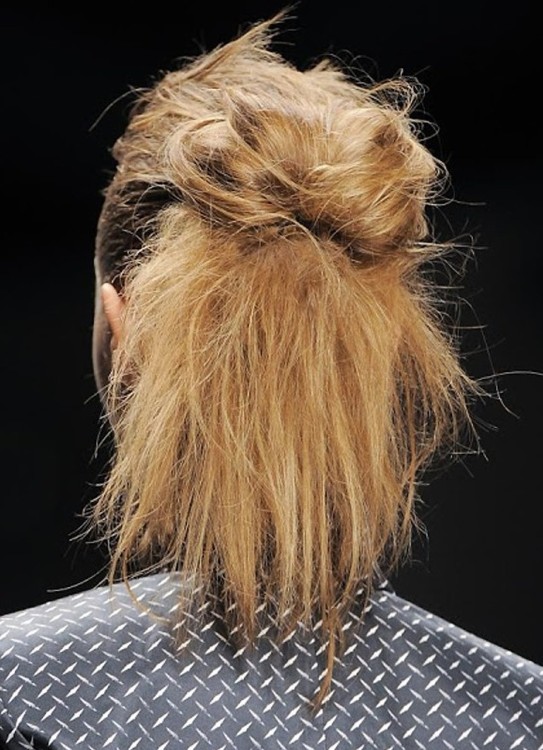 Easy Prom Hairstyles: Messy Half Up Half Down Hairstyle
This half-up, half-down hairstyle looks quite cool and trendy recently. The half-up, half-down hairstyle is quite simple to create and it looks quite cool and chic. Besides, it can always earn many envy admiration and it can make you outstanding in the crowd. The haircut works excellent as formal haircuts, and also it is wonderful savers from a bad hair day.
First, pull half of your hair back using the ends of your eyebrows as a guide.
Collect hair up to the top of your head and fix it with bobby pins for a loose look or a barrette for a tight, smooth hairstyle.
Leave some locks sitting on your shoulders which can add more charm to the whole look.