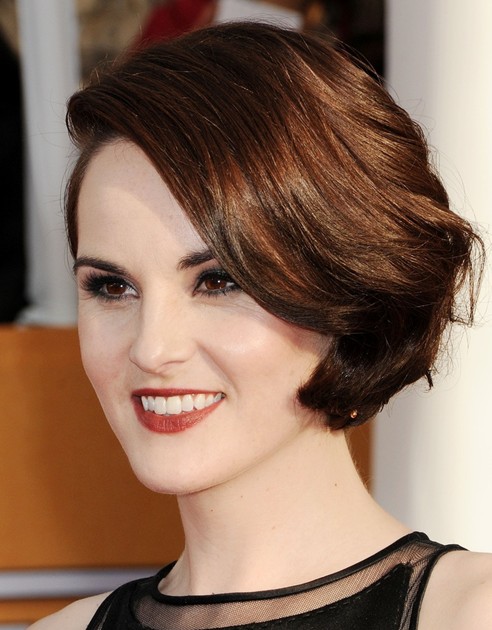 Michelle Dockery Hair: Formal Short Wavy Hairstyle
This short hairstyle can bring a fresh look, compared to the traditional hairstyles. The hair ends with slender slices offer a textured look since the hair ends stand out even more, and look parted.
The bangs are swept back from the forehead, which enhance the whole face charmingly. The neck-length hairstyle can offer people casual beauty and simplicity. Besides, the hairstyle can flatter many face shapes.
Styling Tips
Take a strand of hair at 45 degree angle, then tilt the scissor and get a cut.
Cut all the hair strands in various lengths. Pair the hairstyle with long sweeping side bangs. Then make the hair choppy.
Use a blow-dryer on a high-heat, low-speed setting and a round brush to make all the hair smooth and neat.