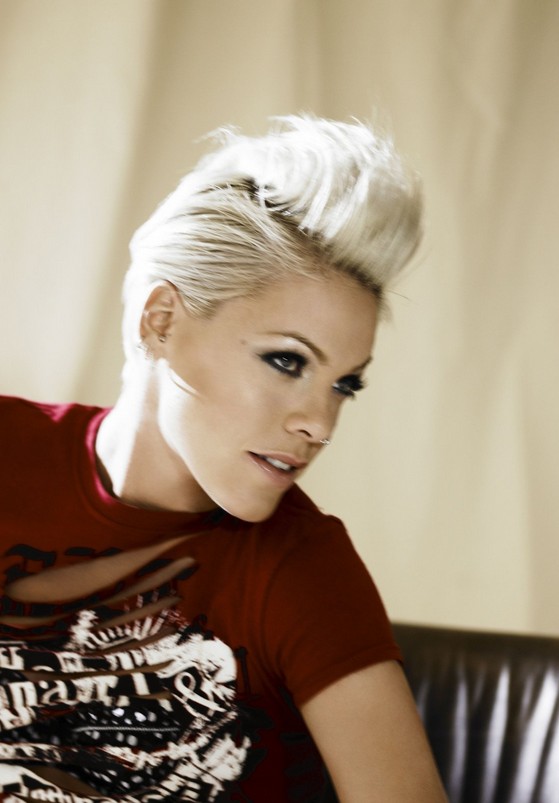 Pink Very Short Haircut: Pixie Hairstyles
This fabulous profile shot shows off the amazing faux Mohawk style Pink loves to wear. The edgy black roots and platinum blonde create a harsh contrast, which is the basis of many 'urban chic' styles.
The sides are combed back after applying styling product, to leave the comb-lines visible. This creates fabulous texture and movement away from the face. The style has two partings, one on either side of the quiffcreating an elegant dark line around the shock of hair. The high quiff is graduated back over the crown to the back and styled with curved ends, emphasised by the wispy, textured tips.
Pink Latest Fauxhawk: Short Hair Style