20 Lovely Wavy & Curly Pixie Styles: Short Hair
The best way to take your look from stick straight and boring to vibrant and fabulous is by using curls and waves. And just because you chopped your hair into a super short pixie haircut, it doesn't mean you have to say goodbye to gorgeous body! These 20 lovely ways to wave or curl your pixie haircut will leave you breathless. Find exactly what you're looking for, whether it's a romantic curl hairstyle for date night or messy waves for a day at the beach!
Lengthy Loose Curls
This adorable hairstyle is extremely fashionable and elegant, making it a great choice for a classy dinner party or fancy night out with your man. We're loving her natural blonde hair coloring and lengthy pixie haircut, brought to life with some loose seductive curls. Finish off the look with a pair of dazzling earrings and dark eyes.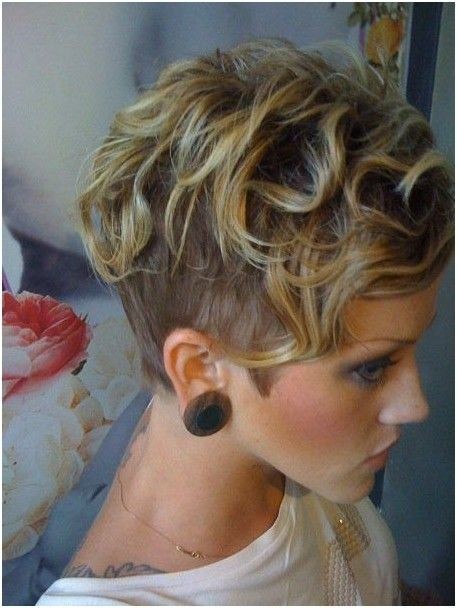 Lengthy Romantic Curls
We're loving everything about this romantic look. She starts off with an extra lengthy pixie haircut, leaving plenty of length up top. Then she adds some gorgeous loose romantic curls to her mane, creating a rather dashing style that can go from the office to the ballroom in a flash.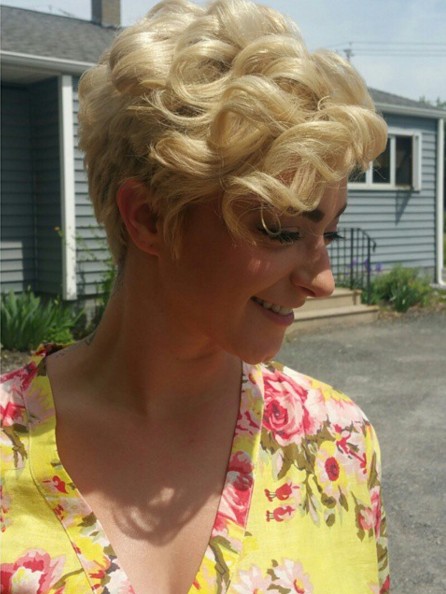 Slight Subtle Front Wave: Cute Short Haircut
Her hairstyle is absolutely fabulous, from the beautiful blend of light blondes and browns to the stunning haircut that leaves the front of the mane lengthy and fabulous. She adds a bit of dimension and bounce to her style with a very slight subtle front wave tossed to the side, which is a rather sophisticated number that can be worn anywhere.
Voluminous Waves
We have to admit: her look is absolutely FLAWLESS. The sides are waves down the side for some beautiful depth while the top is tossed up with loads of volume for a very sexy style. She styles the rest of her mane with plenty of flips and simple waves and curls, creating a knockout look that matches perfectly with red pouty lips.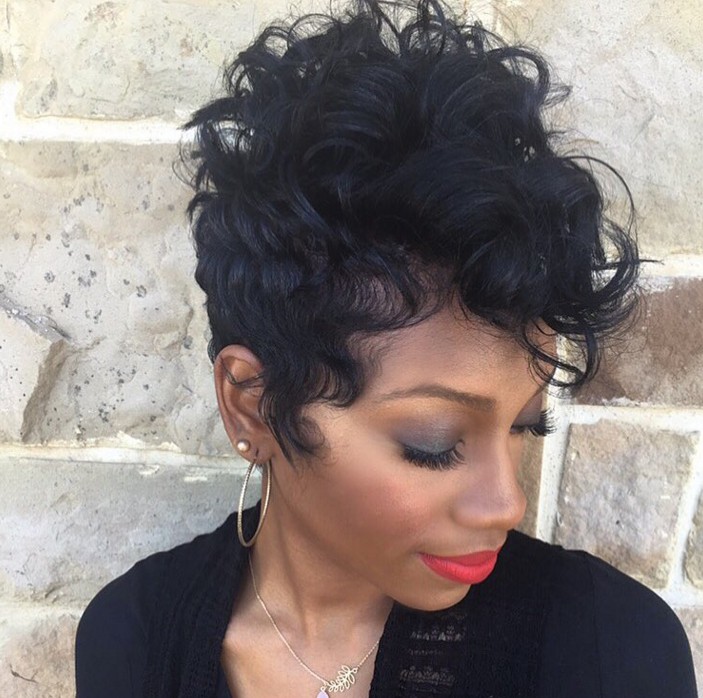 Subtle Waves Throughout
Lovely chocolate browns locks are amplified with some subtle waves throughout, with a bit of added volume on top. Absolutely stunning, this is a hairstyle that can easily work for girls or for women over 50 and every age in between.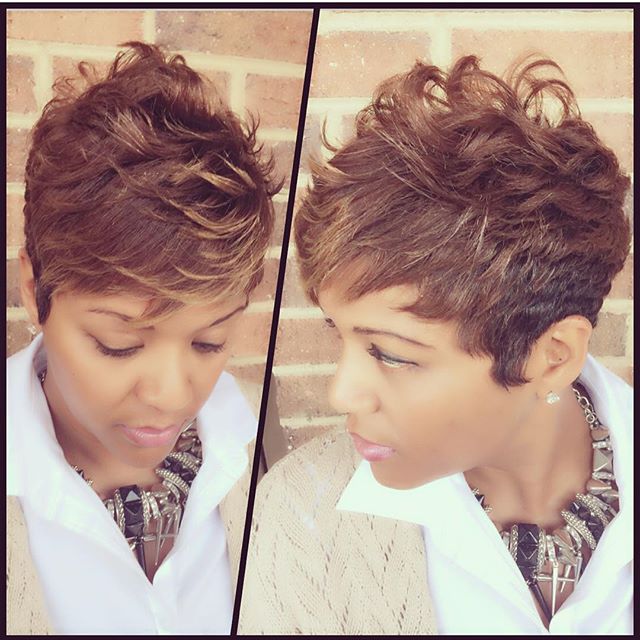 Messy Waves
Oozing with vibrancy and glistening with a youthful touch, we're adoring everything about this cute and casual hairstyle! She really softens her entire look with plenty of messy waves in her lengthy pixie cut, a wonderful hairstyle for days when you just want to take it easy and still look lovely.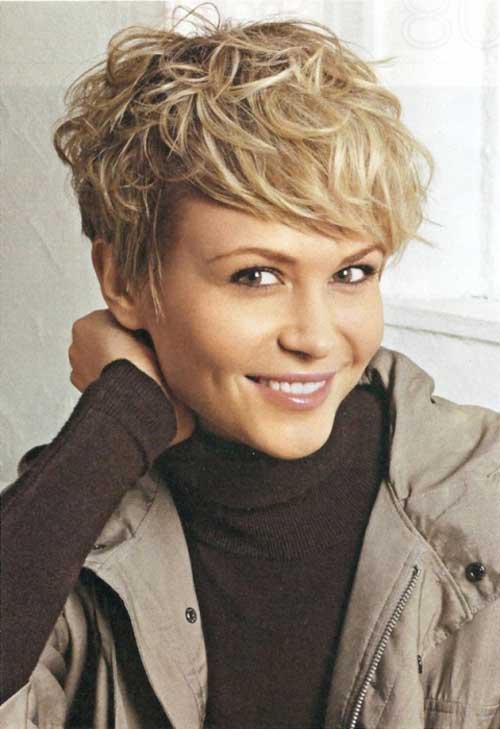 Loose Curls Throughout
Here we're not only taking a look at a really cute and sophisticated style, but we're also seeing one of the hottest hairstyle trends of 2016: super dark locks! Her jet black locks are absolutely fabulous, especially paired up with creamy pale skin and soft pink lips. She gives her hair a bit of depth with some loose curls throughout, creating softness and overall body.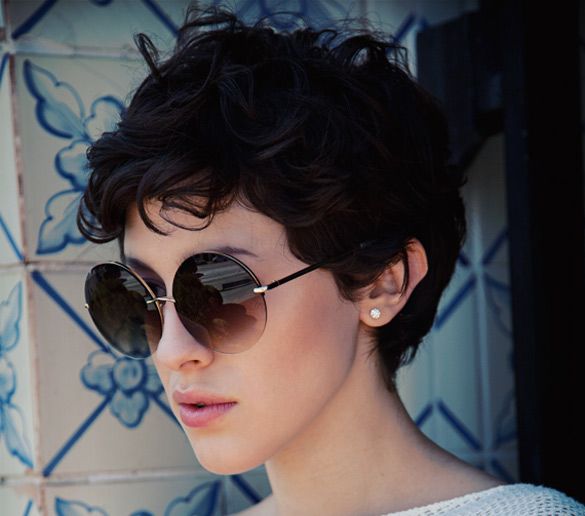 Messy Curls Throughout
For women who are seeking an adorable hairstyle that will take years off their face, we highly recommend this bouncy hairstyle! With tons of messy curls throughout, her mane is given plenty of life while softening the face. A great hairstyle and cut for women with round faces!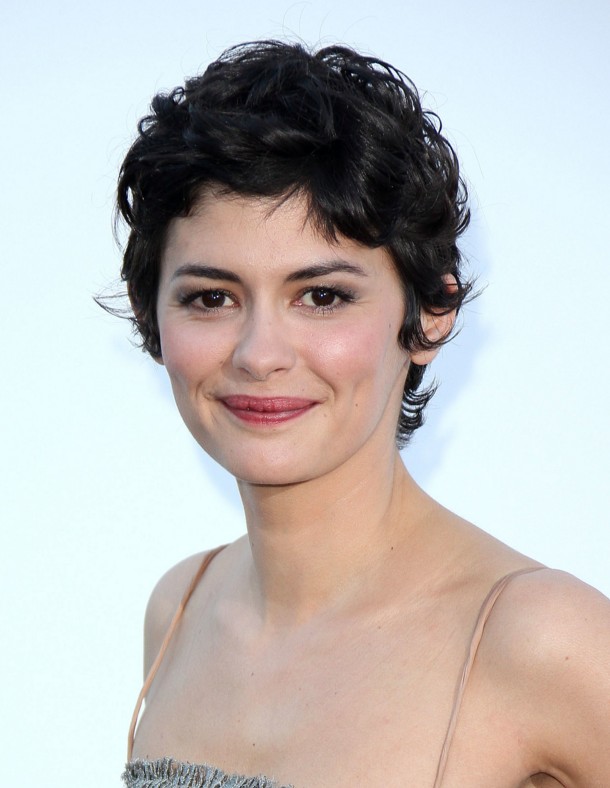 Marilyn Monroe Front Curls
Marilyn Monroe- a sex icon- undoubtedly had one of the sexiest looks of all times; and that seductive style seeped out into her hairstyles too. And just because you've chopped your locks into a super short hair cut doesn't mean you can't rock those same glamorous curls. Here we see this lovely lady sporting some seriously hot Marilyn Monroe front curls, creating a tempting appearance- especially with dark eye makeup and big pouty pink lips.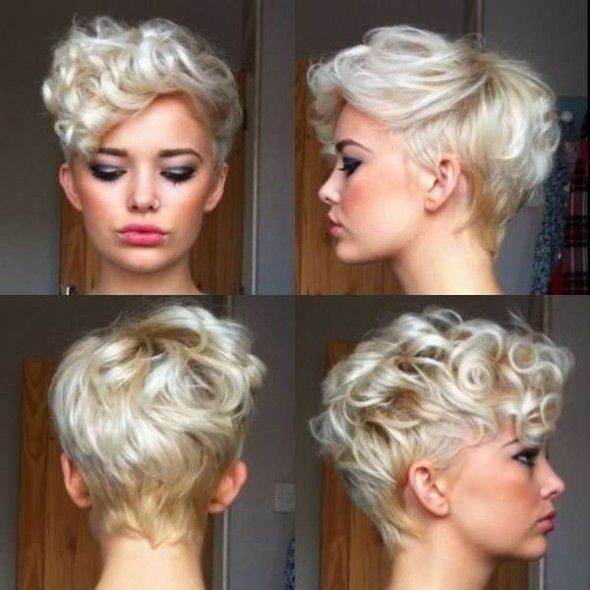 Traditional Curled Bangs
Dark red hair? Doesn't get any sexier than that; unless of course you add some trendy traditional curls. This knockout hairstyle features some lovely curled bangs that are fresh and vibrant, while the rest of her seductive locks are balanced with some subtle waves for an overall perfect style we LOVE.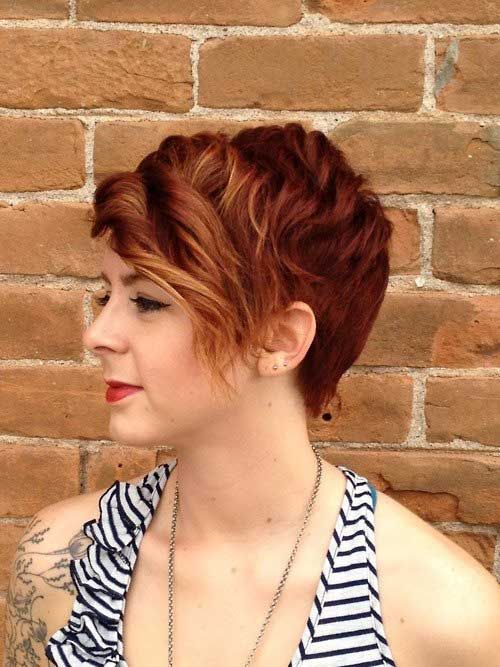 Bedhead Waves
There's nothing like the classic bedhead looks. It's sexy, it's fun, and it's totally casual, the perfect combination for the gal who's heading out for a night on the town. She spruces up her look with some sultry bedhead waves, leaving plenty of volume that really balances out the face- making it a great choice for women with square faces!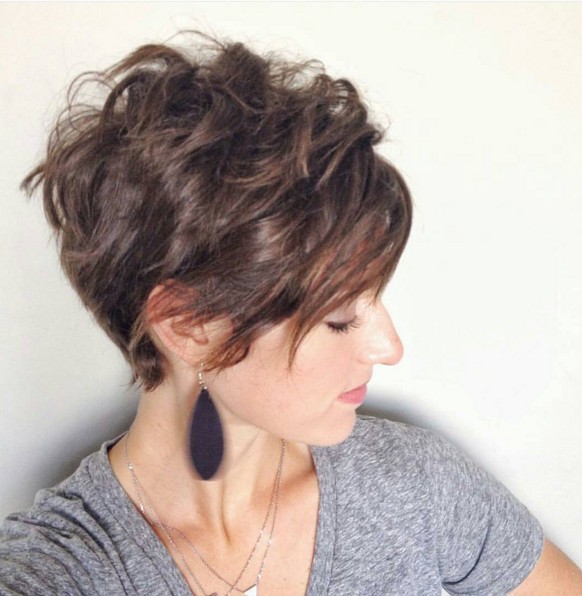 Semi-Tight Curls Throughout
Trend meets attitude with this gorgeous look! Featuring darker locks tipped with light brown, this lovely mane gets a sultry makeover with plenty of semi-tight curls throughout. With a gorgeous black dress and a pair of silver earrings, this super stylish hair is glamorous enough for the Grammy's.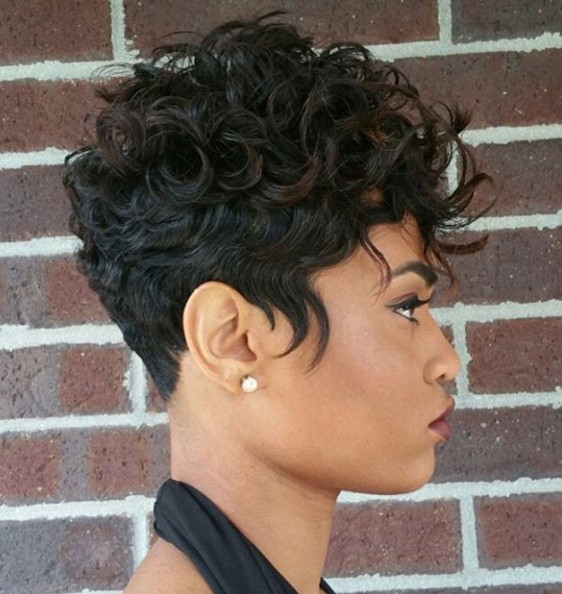 Cascading Curls
This certainly isn't a hairstyle you see all too often, but my goodness, we're LOVING it! She starts off with larger curls up top, leading down to tiny curls near the ends of the mane. These cascading curls are dimensional funky and fun, and the blend of colors in her mane only adds to the fun attitude of this look.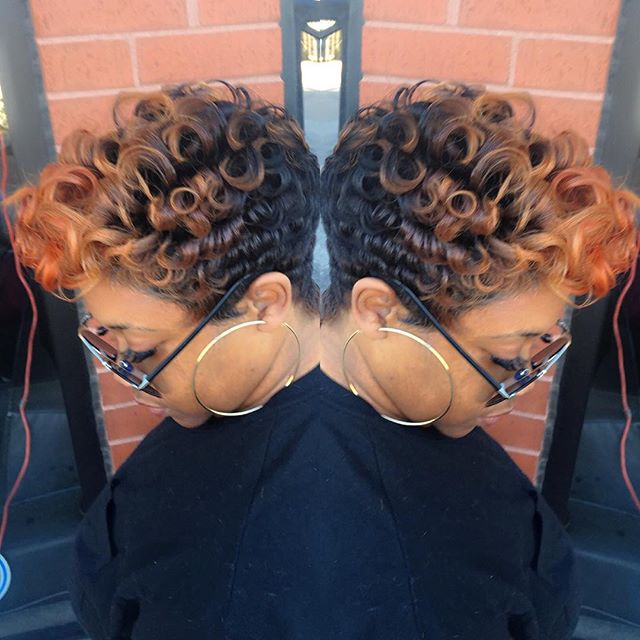 Lengthy Loose Waves
We've seen lengthy loose curls, but what happens when you create a hairstyle with lengthy loose WAVES? You get a coquettish and soft hairstyle that absolutely ROCKS! She starts off with seductive dark brown locks, with an extra lengthy haircut that leaves plenty of lengthy strands to frame the face beautifully. It's dashing enough for a lady in her 20s but can be easily pulled off for a women over 60 as well.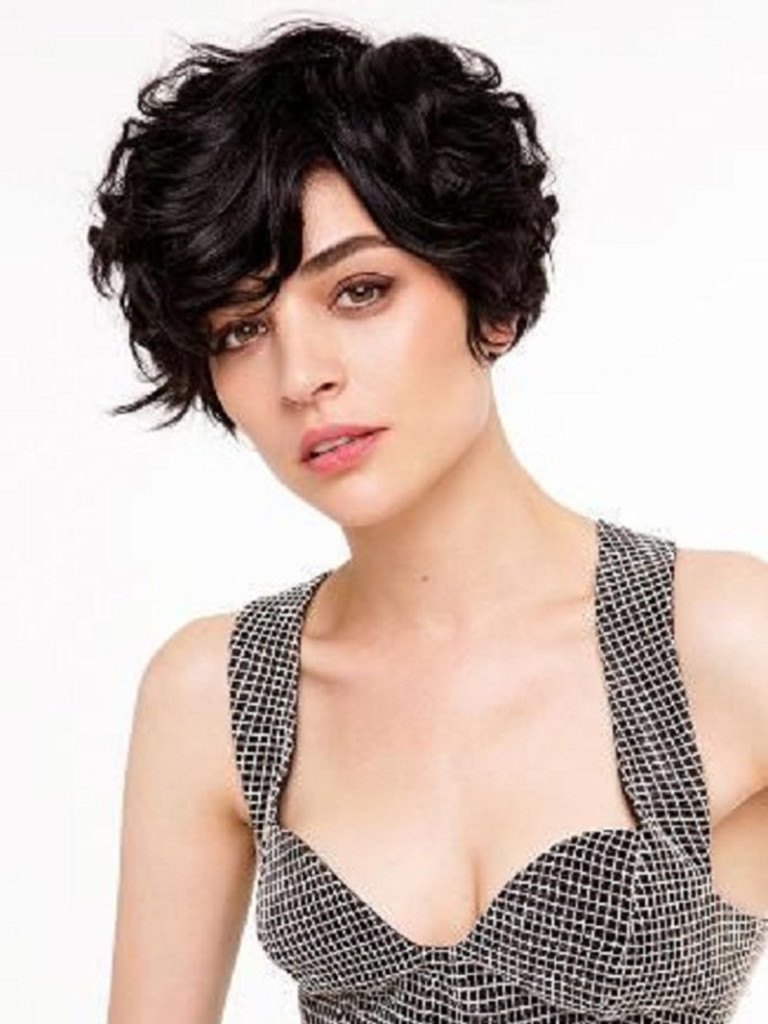 Frizzy Waves
Frizz is fun. Frizz is flashy. Frizz is just downright AWESOME! Here we see a really unique, wild, and trendy hairstyle, featuring frizzy waves from top to bottom. And we love the orange and brown color combination that's totally eye-catching and funky all at once!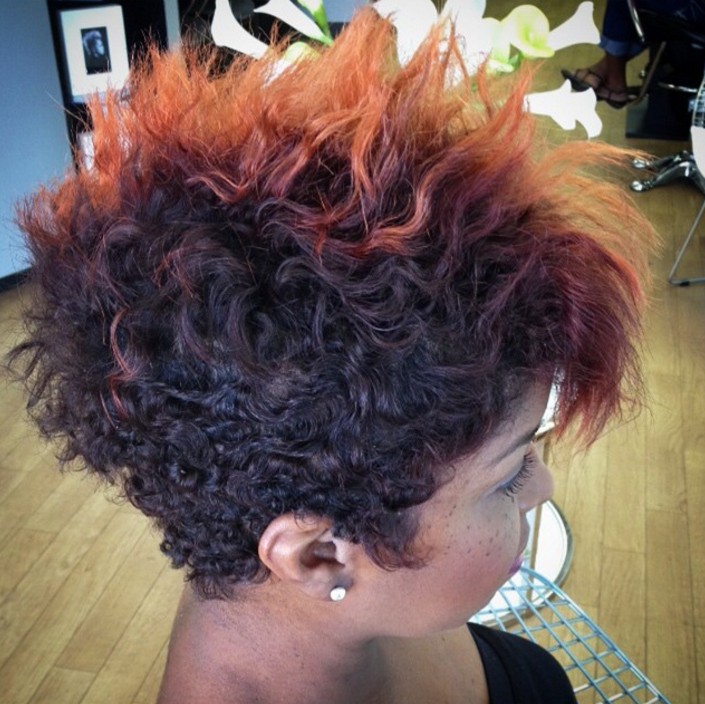 Mohawk Curls
Throwing caution to the wind is sometimes an excellent idea- as you can CLEARLY see here! This edgy and cool look features the ever-popular shaved sides while the top of her mane is given a refreshing and elegant style with plenty of curls using a larger barrel. Who said a mohawk couldn't be glamorous?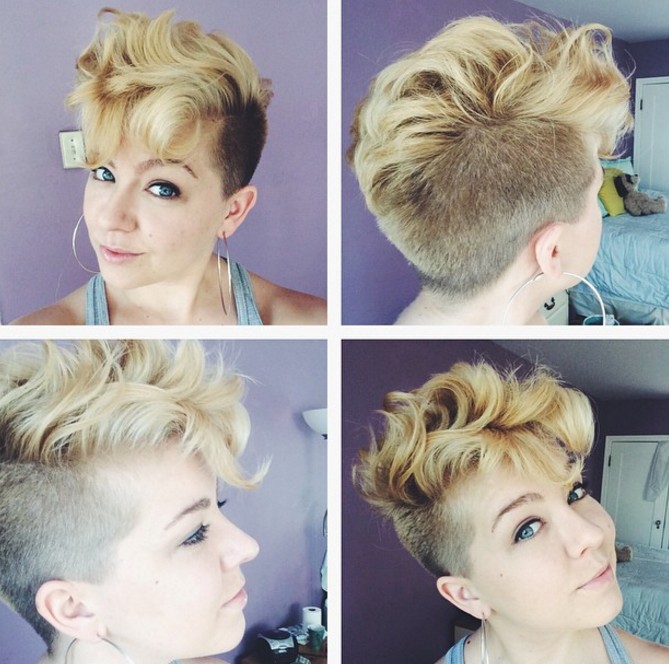 Relaxed Waves with Headband
Simple yet obviously adorable, this woman spices up her look and gives it a blast-from-the-schoolyard-past makeover with a youthful and trendy headband. She simply throws some subtle waves into her mane, tossing it to the side and balancing the quick and flirty look with a dazzling hair accessory. Perfect for everyday!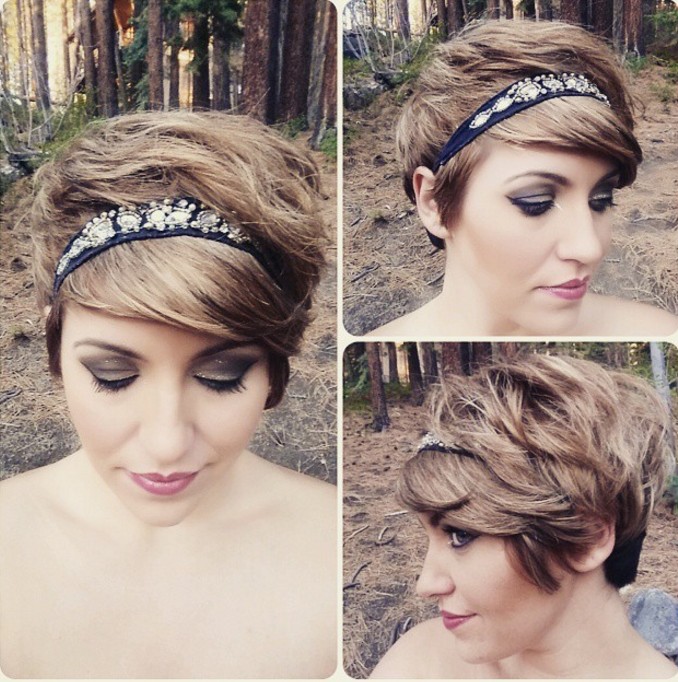 Hairspray Curls
Nothing says pixie hairstyle quite like platinum locks in a short cut like this, right? And she takes her classic look to the next level by adding some serious body to her mane by use of CURLS! With remnants of hairspray still alive and well in her mane, she doesn't focus on loose airy curls that will flow with the wind. Instead she strives for thick, stay-put twists that will last well into the night.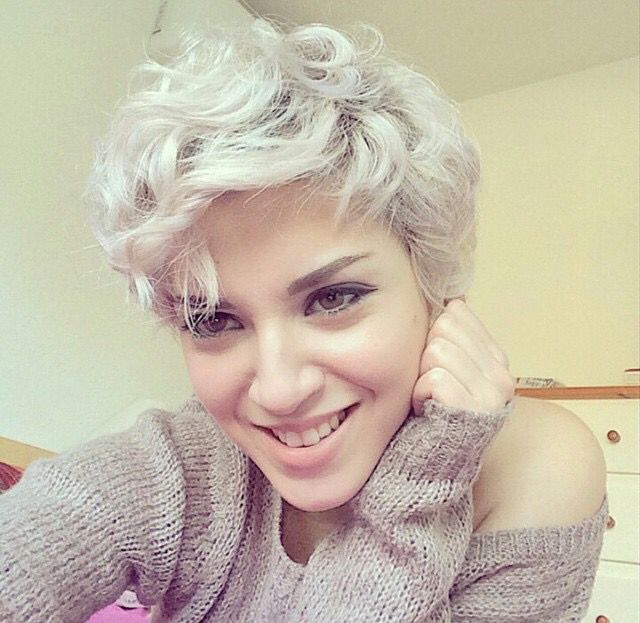 Curly Back
When it comes to short hairstyles, we typically see a lot of curl action in the front while the back is left stick straight; and here we see the exact opposite. Her beautifully brown locks are tousled to perfection from front to back, with extra attention played to the back of the mane for some glorious body we absolutely love.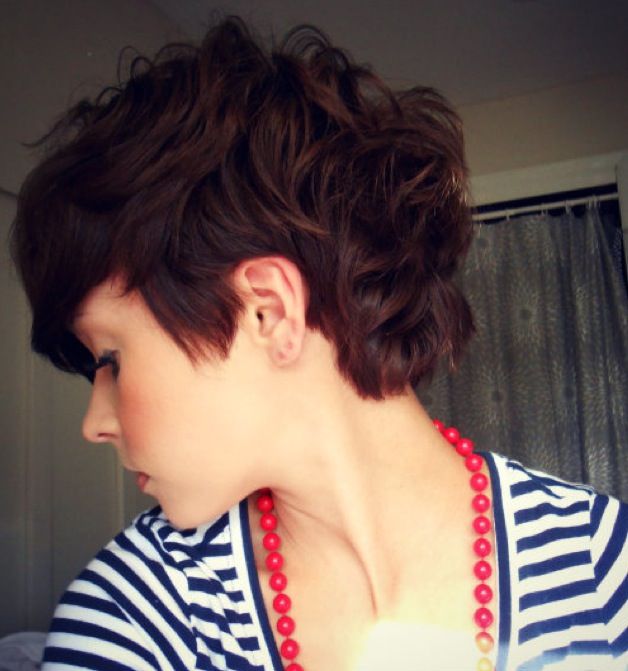 Messy Flashback Curls
A flashback from the 60s? Don't mind if we do! If you're a nostalgic lady who loves the 60s trends, then we highly recommend this solid style. Her curls are left messy and casual, and she amplifies the flashback theme by pairing her cute hair with a pair of shades and a striped, collared tee. Fabulous!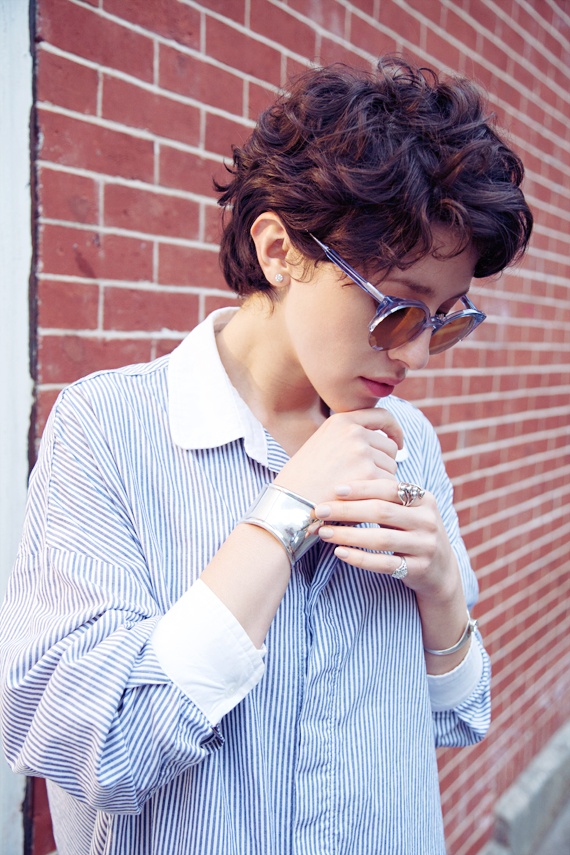 Pophaircuts.com are so many fabulous wavy and curly pixie hairstyles to choose from. Which one is next on YOUR agenda?