10 Modern Side Braid Hairstyles for Women
The side braid is a timelessly trendy hairstyle for women. Side braid hairstyles are effortlessly cute, stylish, and low-maintenance. Plus, they keep your hair out of your face and are ultra-versatile.
That being said, side braids can also be intimidating, especially side braid styles that look complex. On the other hand, if you're a big fan of the side braid, it can get boring to keep tying your hair back in the same simple braid every single day. These ten side braid hairstyles are ultra-trendy and modern. These styles put interesting, one-of-a-kind twists on the classic side braid hairstyle, but they are easy to do yourself at home–even if you're a beginner.
1. High Ponytail with French Side Braids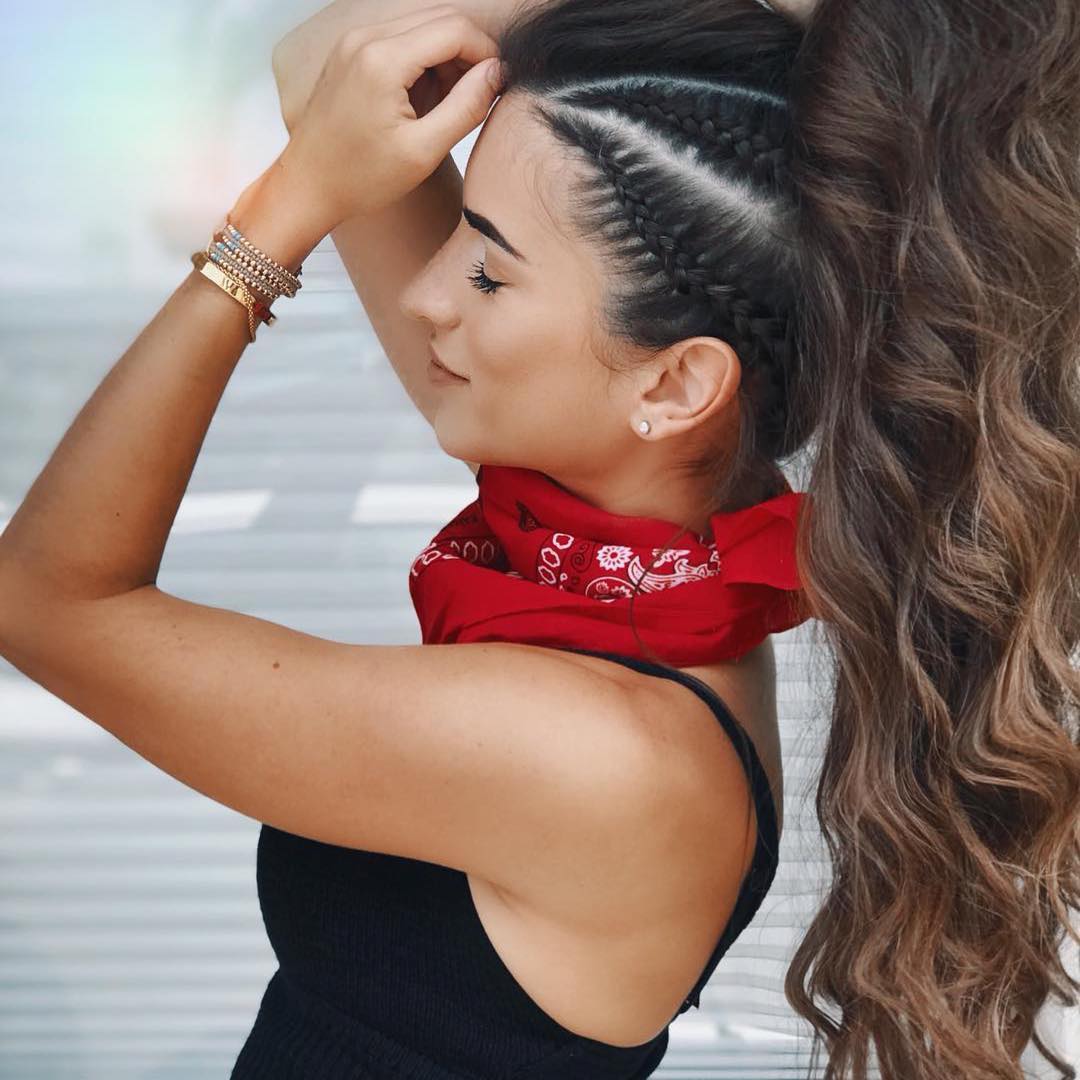 This high ponytail with mini side braids combines a classic up-do with side braids for a look that is completely one of a kind.
One side of this hairstyle features two tight, tiny side braids that add interest to this voluminous high ponytail. The other side of this style looks just like a classic high ponytail. Curled and teased ends add effortless volume and dimension to this side braided up-do hairstyle.
2. Beach Waves with Classic Side French Braid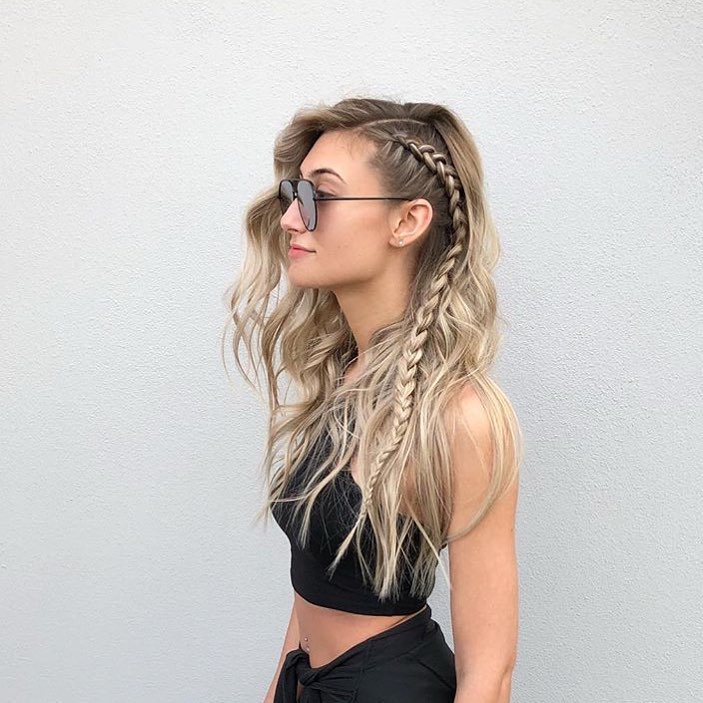 Beach waves are ultra-trendy in and of themselves, but a simple side French braid adds interest and dimension to a hairstyle that is already in line with current trends.
This style features a deep side part with a tight French braid on one side and loose beach waves. This combo creates a simultaneously relaxed, carefree and functional style that keeps some of your hair out of the way while also flattering your face.
3. Cropped Hair with Two Pinned French Side Braids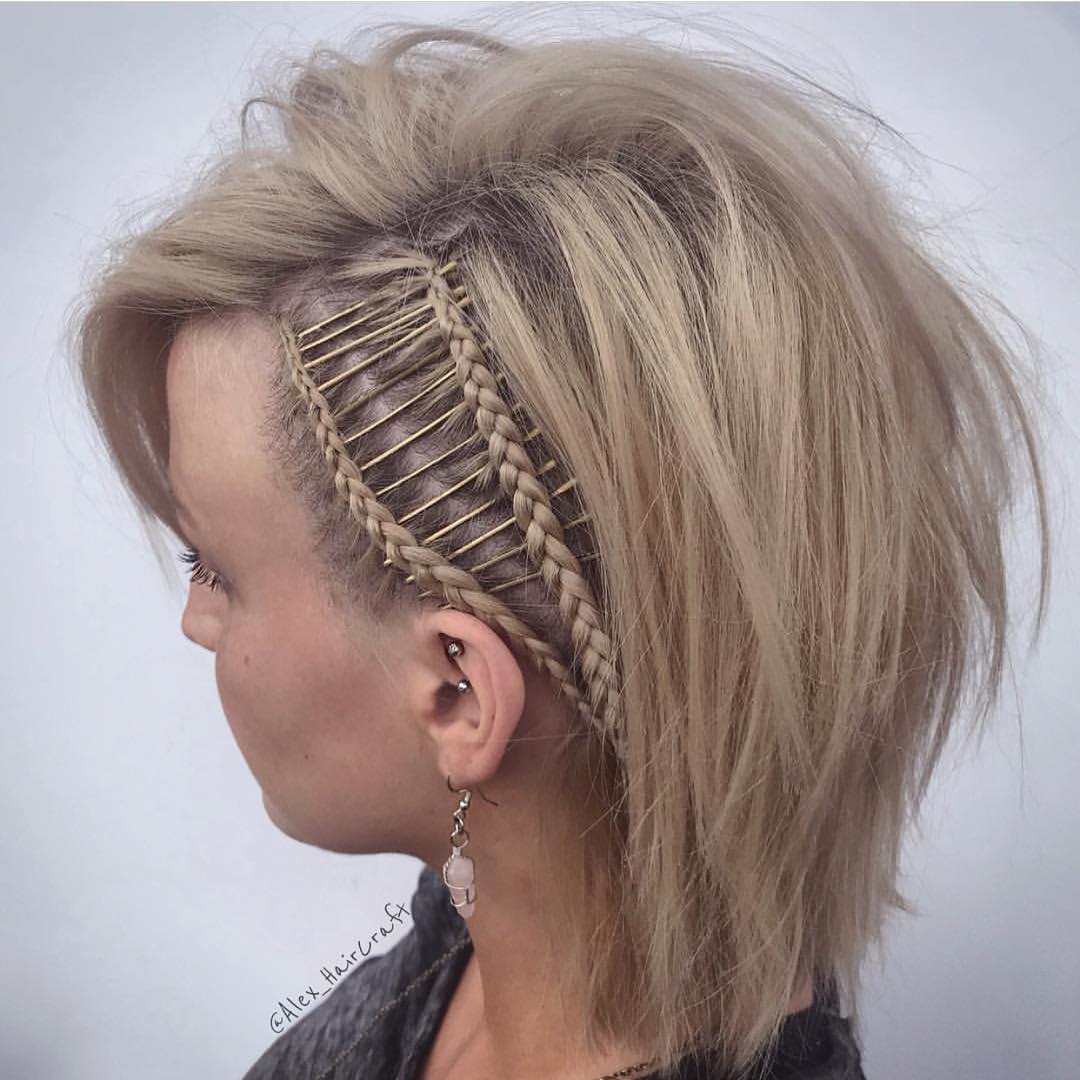 For women with short hair, it can be tough to find a side braid hairstyle–or any braided hairstyle at all–that is possible with your cut. If you have a cropped cut, this side braid hairstyle is perfect for you.
This style features teased, shoulder-length hair with two side French braids in front on one side. Bobby pins help secure the braids in short hair and also add edgy, modern style to this look.
4. Tousled Style with Loose Side French Braid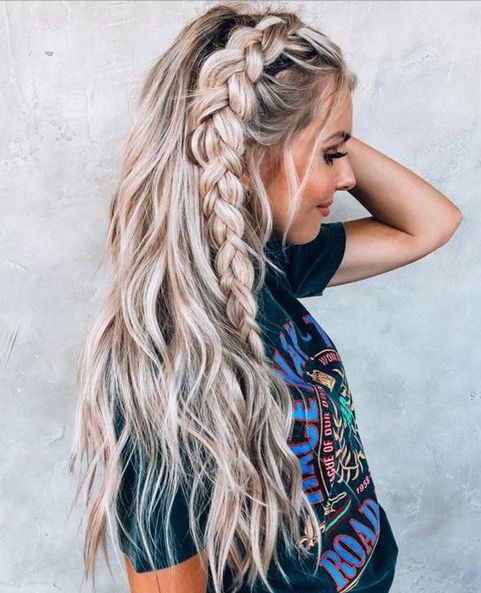 A simple loose French braid can add so much dimension to an otherwise basic and potentially boring style.
This side braid hairstyle features all-natural, wavy hair with a basic loose French braid on one side. The single French braid is super easy to do yourself but adds tons of interest to this hairstyle.
5. Straight Style with Three Side French Braids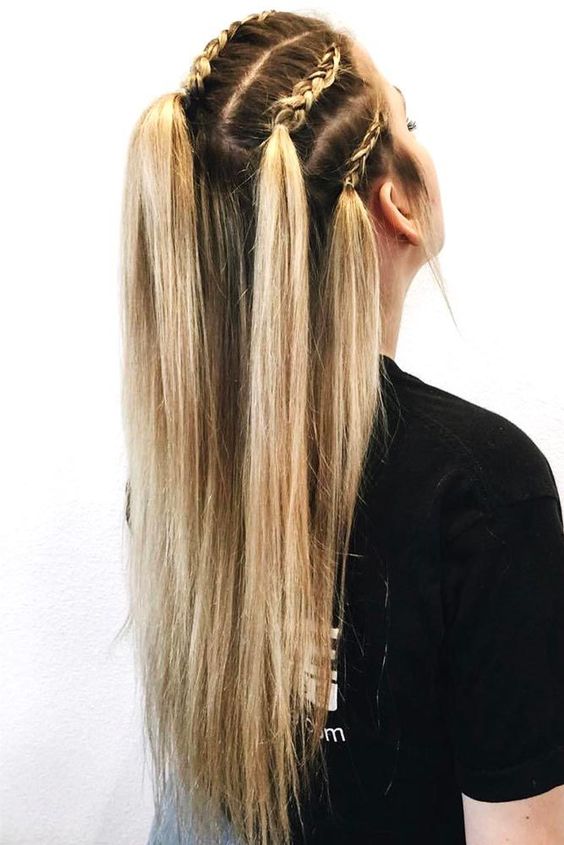 This playful side braid hairstyle pulls the hair out of your face with three French side braids on one side.
These three secure side braids end in loose mini ponytails. Smoothed and straightened hair gives this style a neat but carefree finish.
6. Natural Hair with Four Side Cornrow Braids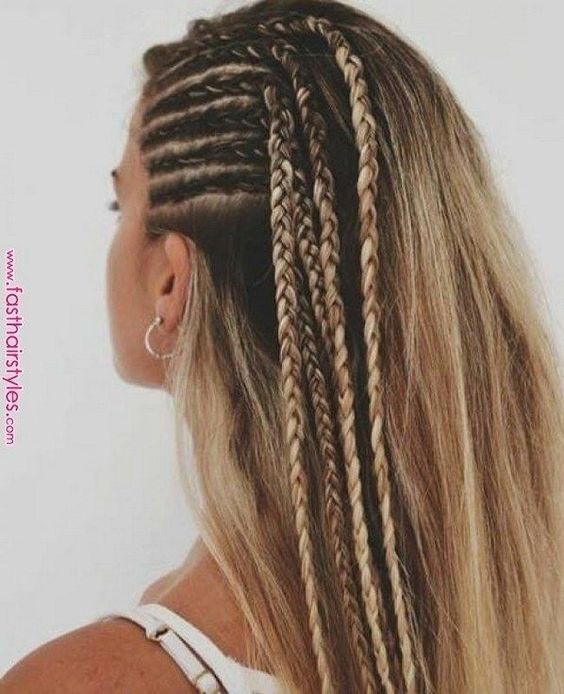 Four side cornrow braids create a stylish square pattern that adds interest to this simple, all-natural hair style.
These side braids leave the rest of your hair free to style as you please. Straighten your hair for a smoother finish or leave it natural for a more care-free, relaxed style.
7. Loose Curls with Two Side French Braids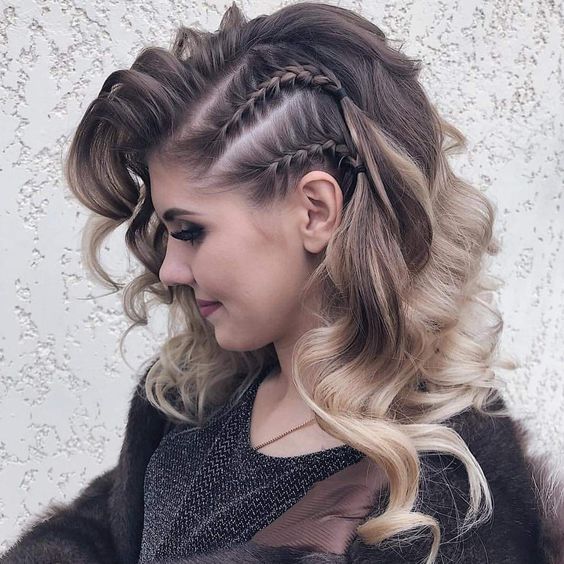 This side braid hairstyle looks like a formal up-do but leaves most of your hair free to style however you want.
It features two tiny French side braids at the front of one side of your hair. The ends of these braids cascade into elegant loose curls that blend in with the rest of the loose hair in this style.
8. Fishtail Side Braid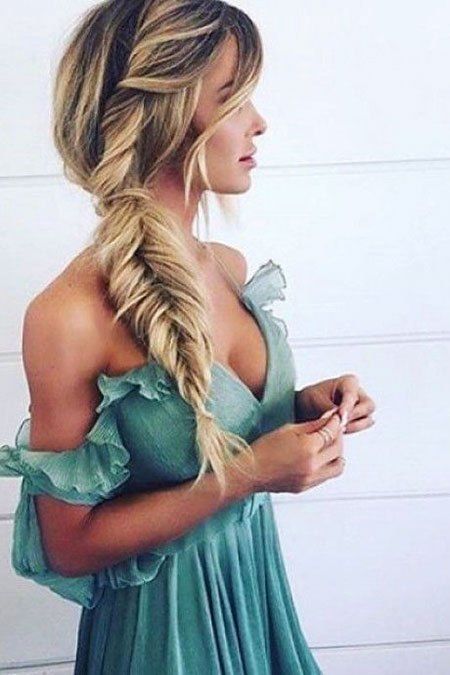 A simple fishtail side braid like this one is a classic and timeless side braid hairstyle that will never go out of style.
This style secures all of your hair in a loose fishtail braid that is simple but looks complex. A small loose strand of curled hair in front helps frame your face and give this style a relaxed finish.
9. Straight Style with Three Crown Side French Braids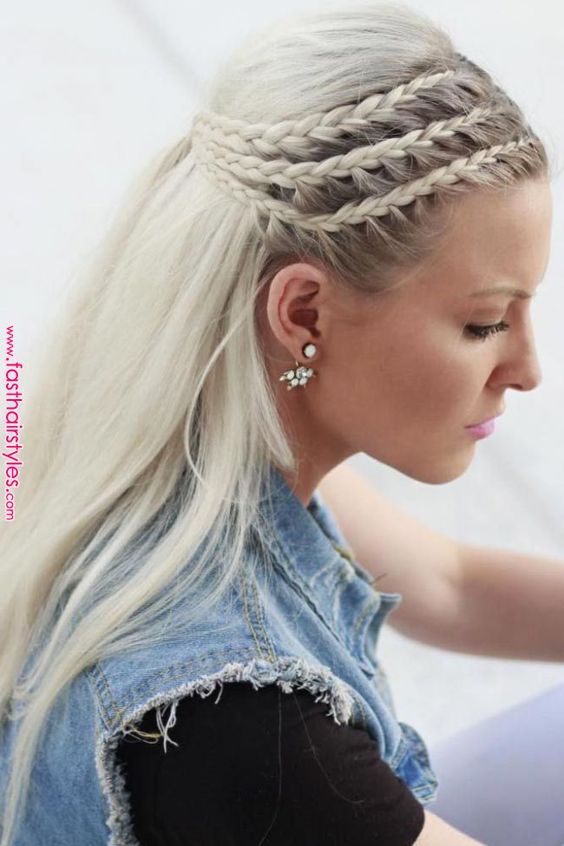 This side braid hairstyle is the picture of simplistic elegance. It is ultra-versatile and works for anything from a casual day out shopping to a more formal event like a wedding.
This style features three tiny side French braids from the front of one side of your hair. These braids are side-swept around your head and secured at the crown of your head in back. The braids create volume at the top of your head that perfectly complements a smooth, straight style.
10. Ponytail with Loose Wrap-Around Side French Braid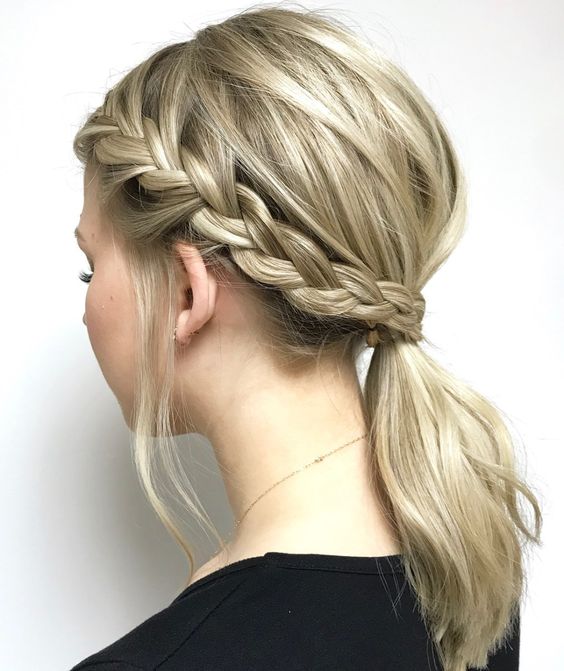 This simple side braid hairstyle adds interest to a basic low ponytail. As a bonus, it's super quick and easy to do yourself.
This style features a single loose side French braid wrapped around the base of a ponytail at the nape of your neck to add elegance to a basic low ponytail. Small sections of hair remain loose in front of your ears to frame your face and add balance to this style.