25 Trendy Short Hair Cuts for Women
Short hairstyles for women are incredibly popular now and although we may have forgotten short haircuts for a few years, it's time to take advantage of their incredible benefits again!
First of all, short hairstyles don't have 'bad hair' days and you never have to fight to control hair that has grown out of its shape and started to behave very badly. I've noticed that I feel a lot calmer now I've switched to a short hairstyle, because I'm not always worrying about how my hair looks!
Over the past few seasons in the fashion world, opting for short hair has become more and more of a trend. Thanks to the likes of Kylie Kardashian and Victoria Beckham routinely wearing stunning short crops, the result is bobs are oh so fashionable now. Thanks to short hair cuts becoming increasingly fashionable, bobs are on trend, and PoPular Haircuts are delighted about this.  We've gathered a range of gorgeous and trendy short hair cuts for women for you to browse in this post.
Tousled Asymmetrical Bob – Stylish Balayage Short Hairstyles for Women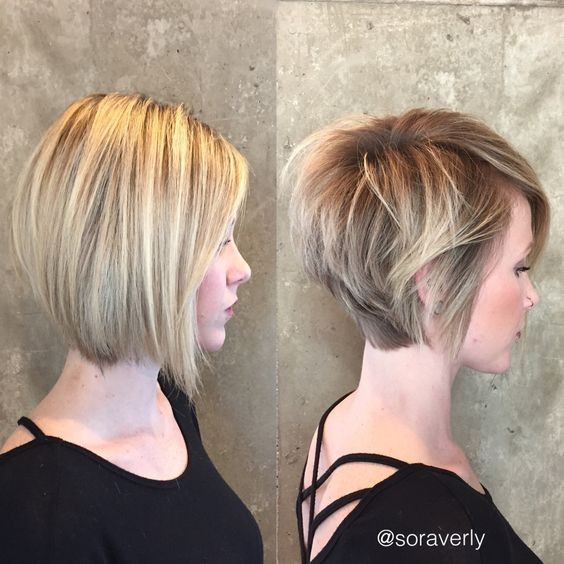 When it comes to short haircuts, we think that asymmetrical is definitely the way to go. Exactly like this stunning lady has proved, opting for a cut which is longer on one side pays off and looks incredible. This beautiful blonde hair is shorter at the back with lots of layers. The front falls longer and particularly on one side and creates a fabulous end result. We adore this look!
Swept Back Brown Crop – Shaved Short Haircut for Thick Hair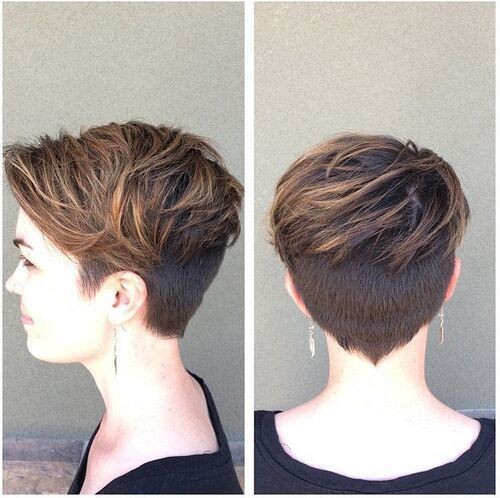 This incredibly creative short hairstyle has a shaved, short layer at the bottom of the head. The top layer is left longer and falling into a sweeping fringe. This lady's lightened her dark brown hair with light brown highlights which therefore adds light and looks gorgeous. The top layer of hair is swept back to perfection, consequently creating a wonderful and relaxed finish.
Blonde Bob with Sweeping Side Fringe – Easy Short Hairstyle
Bouncy bobs are simply gorgeous – don't you think? This stunning lady has a gorgeous bob which is full of lift and layers. She's worked a side fringe into the look, resulting in an incredible sweeping fringe. She's added curls to the ends of the hair which creates the perfect silhouette. We think that this cut might be one of our favourites!
Wavy Bob with Highlights – Balayage Short Hair Styles for Women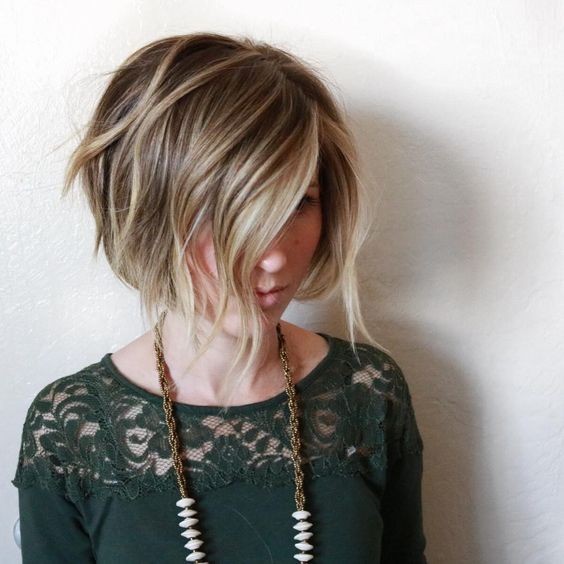 Women can easily recreate this stunning look by opting for a mid-length bob! Add highlights to your hair in a golden blonde and brown just like this lovely lady has. The look can be finished off by adding a loose wave throughout the hair from root to tip. This look would be equally special when straight too, furthermore creating the most versatile style, don't you agree?
Curled Graduated Bob – Women Thick Hair Styles for Short Hair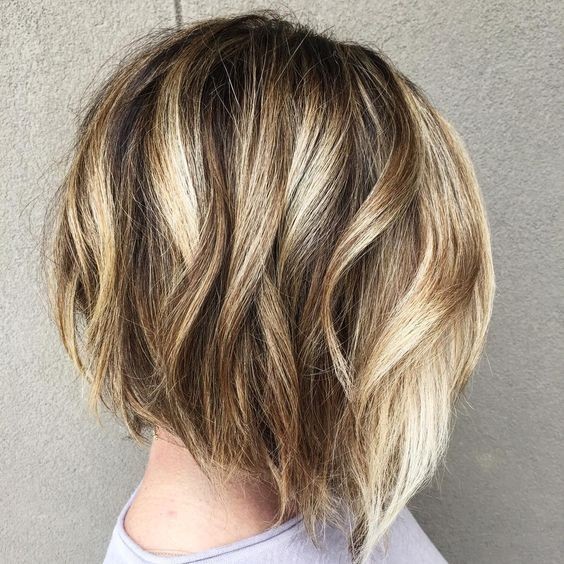 Graduated bobs are when the hair is longer towards the front of the face than it is at the back. It's a simply stunning hairstyle, as is proved by this wonderful picture above! Blending from brown to blonde thanks to a balayage transition, this lady's hair is stunning. Curls have been added throughout for a fancy finish which is to die for.
Light Brown Bob with Ringlets – Balayage, Curly Short Hairstyle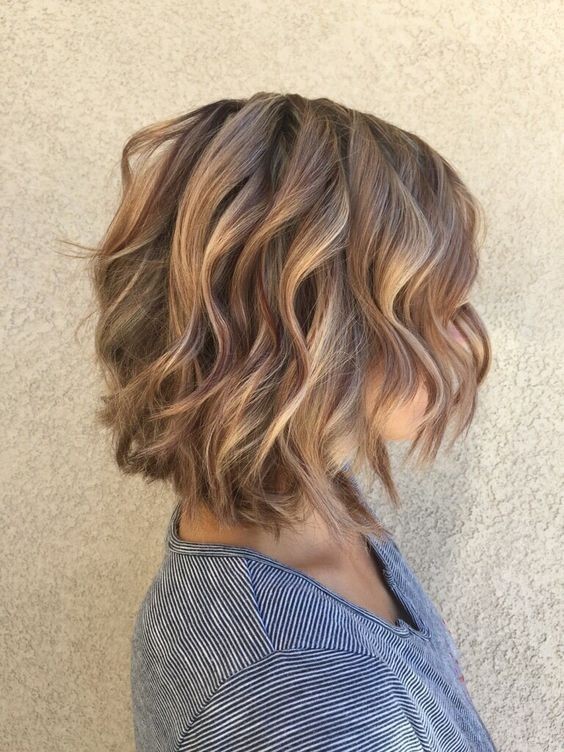 Ringlets can bring a bob to life, and that's exactly why you should work them into your hair cut! First of all, this beautiful hairstyle is a light brown which is full of blonde highlights finally adding this sun-kissed style. This incredible bob is full of shorter layers around the front of the face. It's finished with the most amazing ringlets to add bounce.
Bright Blonde Wavey Bob – Women Short Hairstyle Ideas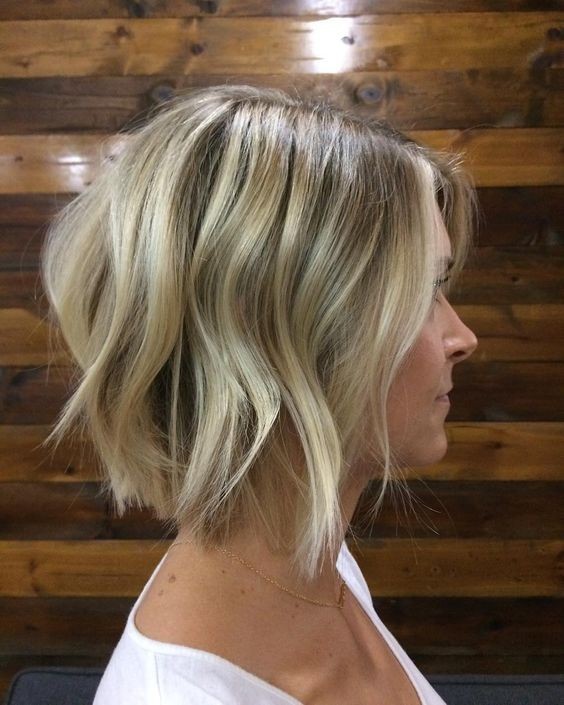 One can create the perfect day to night style by adding waves to the hairstyle consequently creating something subtle yet versatile. Waves are created by loosely working curls throughout the hair, or even by using straighteners. They will bring your blonde bob to life, especially if you have an asymmetrical style like this stunning lady!
Straight and Sleek Golden Bob – Balayage Short Hairstyles for Thick Hair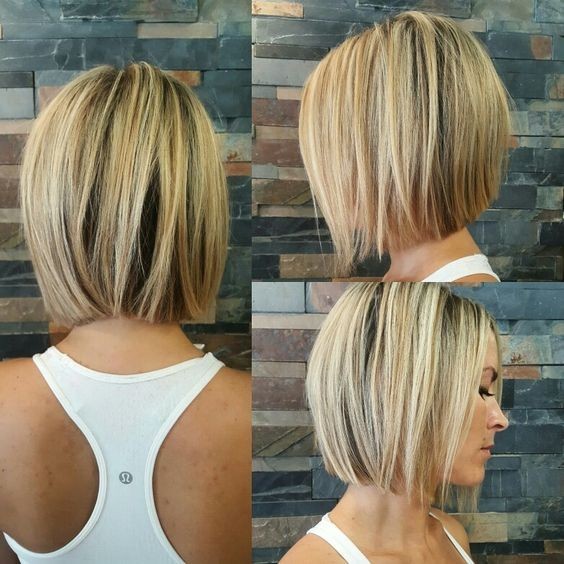 Bob hairstyles are equally stunning when straight and sleek too! Finishing an inch or so below the jaw, this hairstyle has a side parting which consequently creates a gorgeous long fringe. Blonde highlights throughout the hair have created a stunning golden finish. This hair has been straightened for a super stylish finish which we just adore.
Asymmetrical Which Blonde Bob – Chic Undercut for Women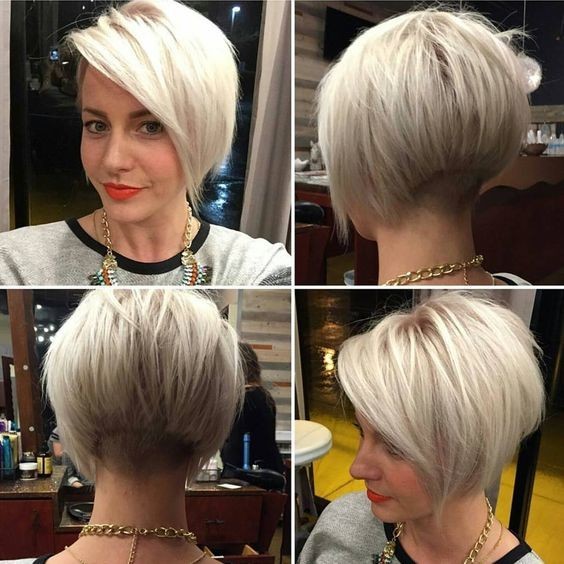 Silver hair is a growing trend which has ended up sweeping the nation – and we couldn't be more happy! Take inspiration from this stunning lady and opt for a stunning asymmetrical style, longer on one side of the head than the other. Finished with a long, sweeping fringe, this style is beautiful and oh so shiny! We adore the metallic finish.
White Blonde Shaggy Bob – Balayage, Layered Short Haircut
Slightly longer bobs are equally as wonderful as shorter bobs in our opinion, as pictured above. One can recreate this look by opting for a longer cut, falling around the jaw level. In a stunning white blonde colour, this bob is light and bouncy. Finished with the prettiest loose waves and a fabulous tousled effect. This look is perfect for a day to night style!
Modern Short Hairstyles /Via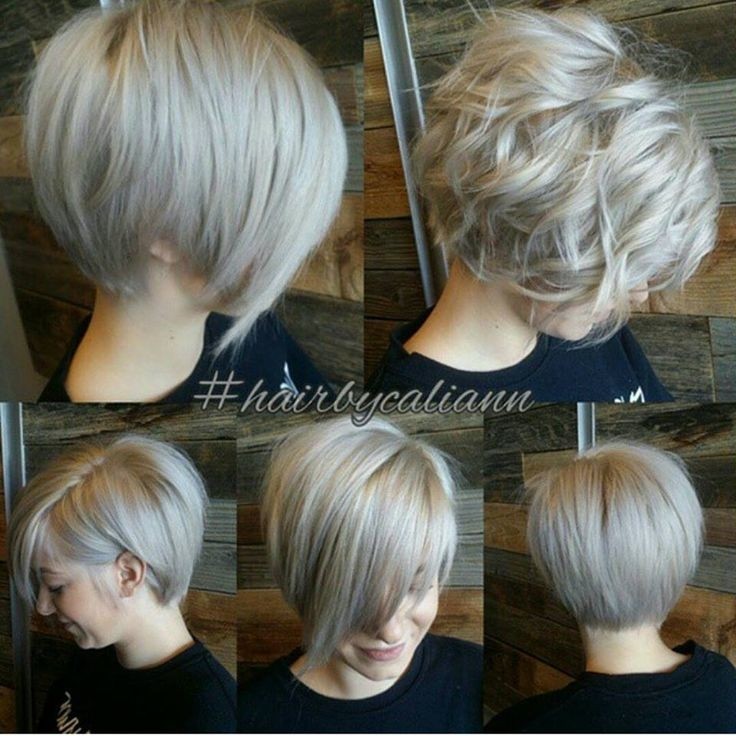 Bobs
Another of the latest trends that will add a modern touch to your look is the asymmetric bob. The geometric, angled bobs are especially suitable for balancing out a round face, as the strong asymmetric lines counteract the roundness in full cheeks.
Gorgeous Gray Short Bob Haircut with Straight Hair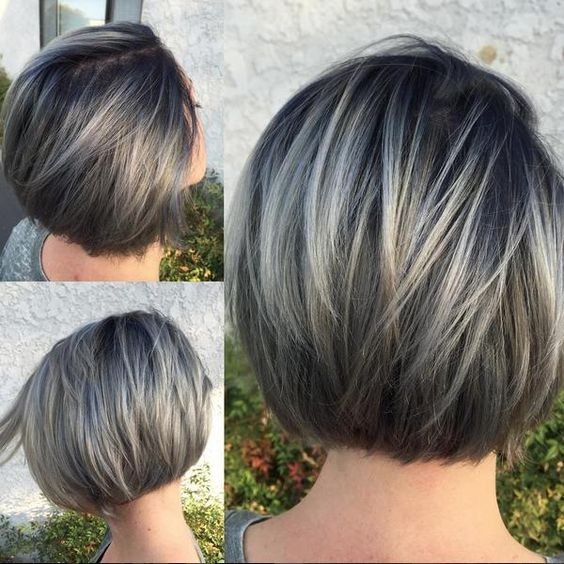 Long faces look good with a chin-length, sliced bob that creates some nicely rounded volume at the sides, to add width at cheekbone level.
Pretty Short Bob Haircut /Via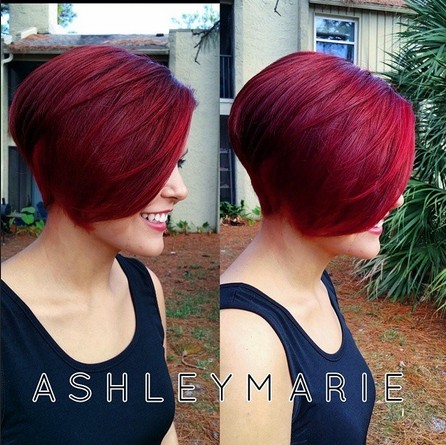 Short hairstyles with bangs
For women with dainty features, a short hairstyle with a layered fringe is a good way to show them off, without there being too much hair to overwhelm and hide your pretty eyes, nose or mouth.
Stylish Short Pixie Haircut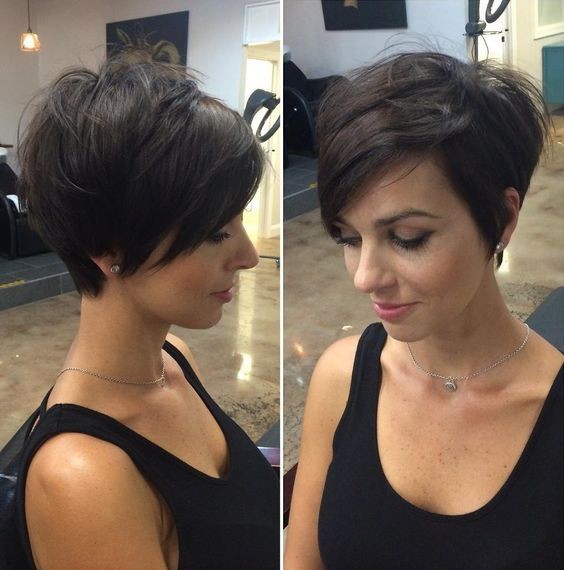 Asymmetrical Short Hair Cuts
And for any woman, a light curvy fringe combined with a short hairstyle, is one of the best ways to create a frame in the upper face which accentuates the eyes perfectly.  Mature ladies can use a carefully cut fringe to cover those lines on the forehead which they would prefer to conceal.
A-line Short Hairstyles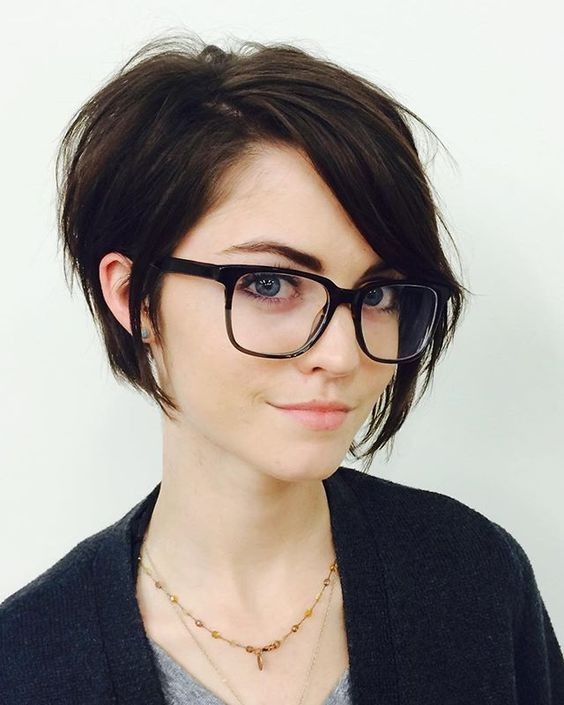 Short Haircuts with Side Bangs: Short Hairstyles for Heart Face or Round Face Shape /Via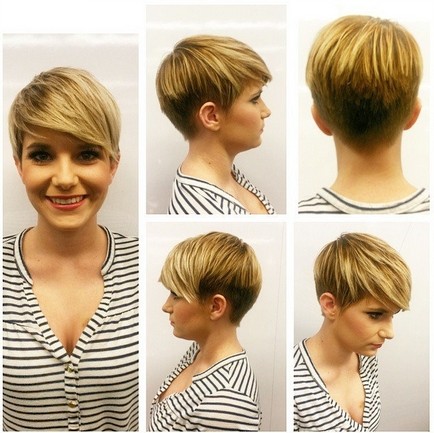 Save money and gain time
Very short hairstyles are far cheaper to maintain as you don't need cans, tubes and bottles of all the new hair-styling products in order to keep it clean, well-conditioned, heat-styling protected and artificially glossy!
Layered, Short Bob Haircut – Balayage Short Hairstyles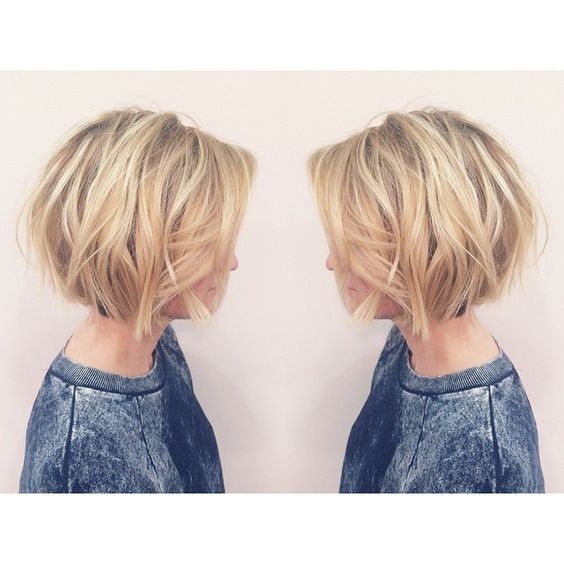 I don't know about you, but I was finding it ridiculously expensive to keep up with the latest serums, hair oils, hair creams and specialist shampoos on offer to keep my long hair in good health.
Cool Haircuts for Women Short Hair: Easy Summer Hairstyle /Via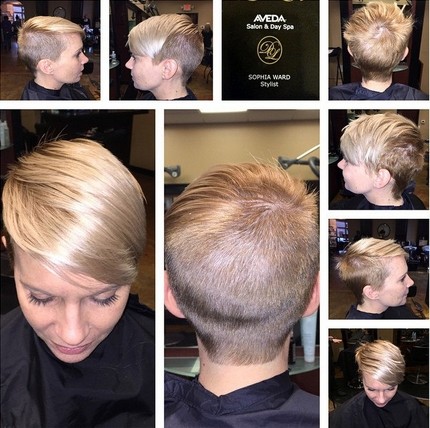 Take a look at our Pophaircuts.com fantastic Inspiration Gallery now and choose your favourite new look from lots of short hair styles for women and stay gorgeous!
Trendy Short Haircut for Women /Via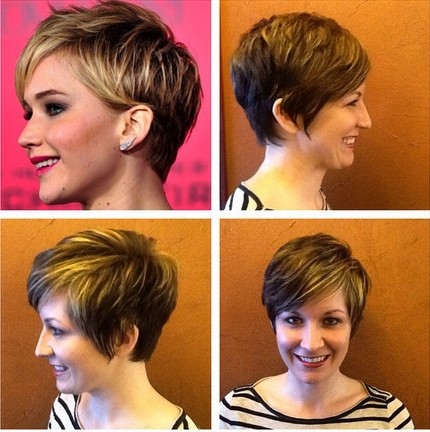 Stylish Short Bob Hairstyle for Straight Hair /Via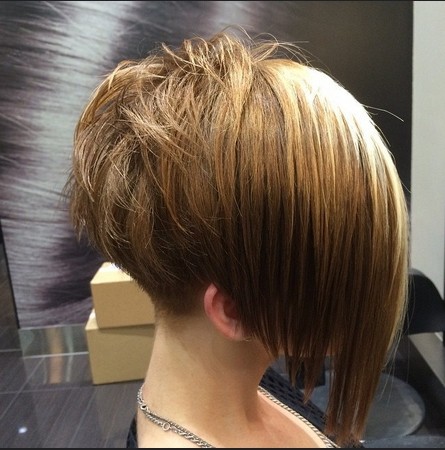 Short Hairstyle with Long Bangs /Via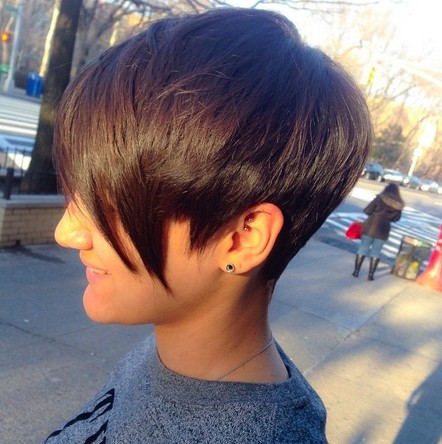 Short Shag Hairstyle /Via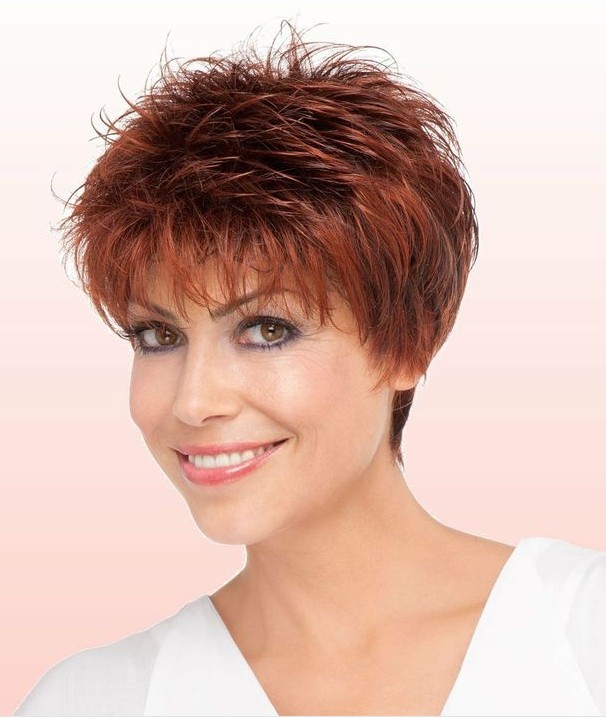 Chic, Office Hairstyles for Short Hair /Via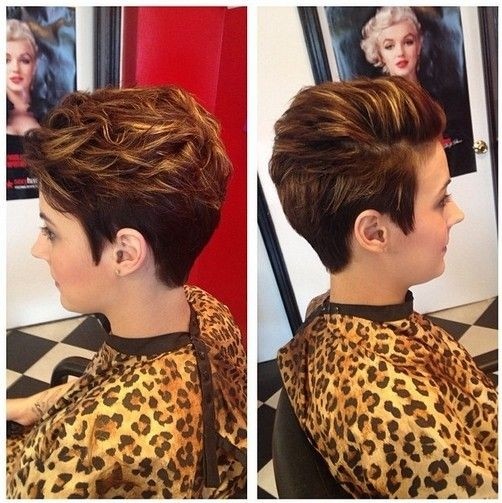 Casual Short Haircut /Via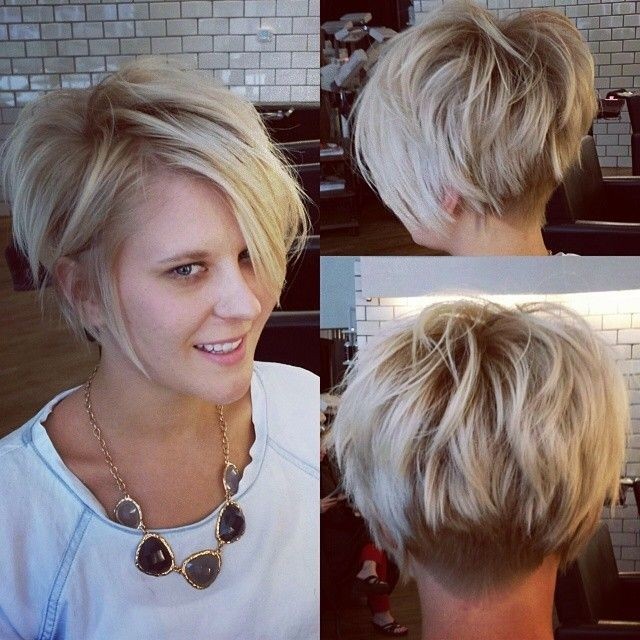 Recreating any of these impressive looks will be incredibly simple. Take your chosen hair inspiration to your hairdresser et voila. Your friends and family will be amazed at your new look, and so will you be too! Leaving a comment below letting us know what you'd like to see next will ensure you get content you want to see.