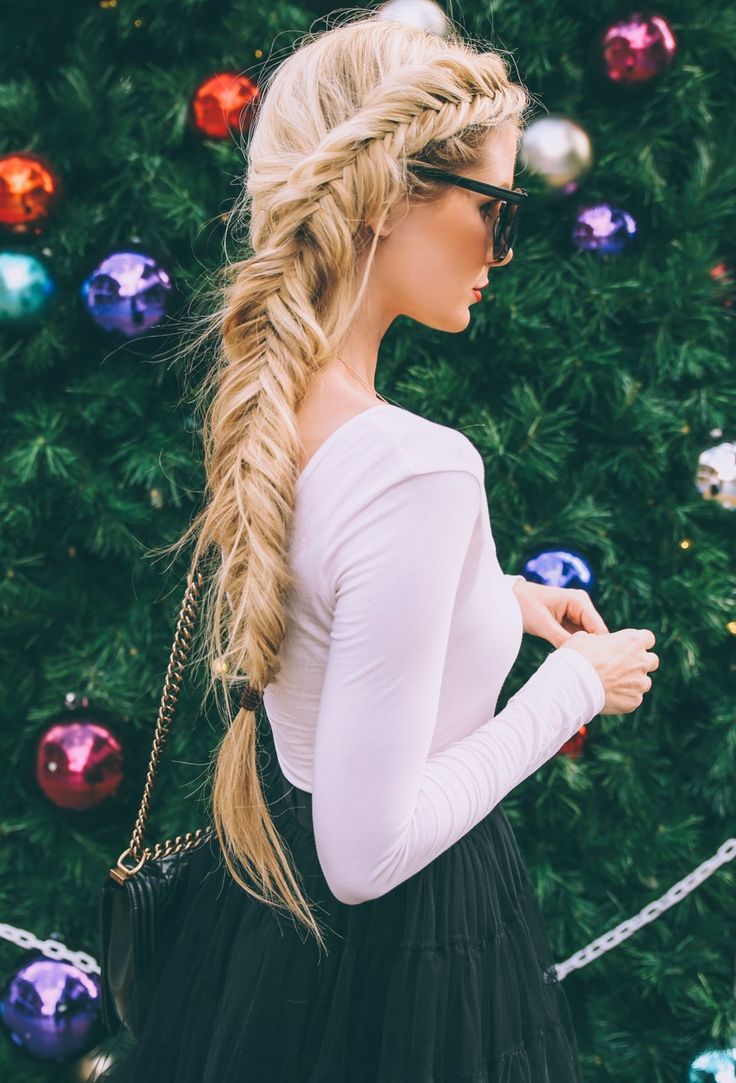 26 Boho Hairstyles with Braids – Bun Updos & Other Great New Stuff to Try Out!
Take a look at these totally fresh and imaginative hairstyles with braids and freshen up your look with cool, summery ideas!
Contemporary updo hairstyles with braids
Simple summer updos – with a difference – can easily be made from one or two very loose braids. Make loose, fat braids with the 'links' gently flattened and spread to make them cover more space.
Then arrange them in any criss-cross, zigzag or abstractpattern you like at the back, one side or on top for a casual, contemporary look. Pin in place with a few hair-grips and plait any shorter strands into thin plaits to add even more interesting texture to your relaxed summery upstyle!
'Chrysanthemum' bun hairstyles with braids
Another fresh idea for hairstyles with braids is to make the sides into very loose braids gently stretched out to be flat and wide on the head to decorate the sides beautifully. (On updos you can hide the tips under the bun.)
Then make a mixed strand 'chrysanthemum' bun on top by pinning separate (thin) braided strands in 'arc' curves mixed in with straight curved strands. The raised chrysanthemum-like 'arches' make a fabulous new-look bun with extra volume and texture!
Chic U-shaped back
On very long hair try making a super-chic U-shape at the back, with two plaits started from the nape or using one long plait started at one side of the crown. This new look is meant to copy the shape of the Mohawk haircut, but using braids.
These new updo hairstyles with braids keep the hair up off the nape and create a young, casual vibe that's perfect for all summer activities!
Side-braid hairstyle trends
We're seeing plenty of celebrity pics showing chunky fishtail side-braids featuringfeathery, pulled-out strands and variations of this look are some of the hottest hairstyles with braids right now.
On long, curly layered hair wear a side-braid with the curly tips pulled out to create more volume and texture for a completely new type of hairstyles with braids wrapped in curls!
Medium length hairstyles with braids
Make a parting near the centre and then braid a chunky section of the front hair high on one side and let it hang over the side of your face, leaving the hair on the other side loose and casually tousled.
If you have fine hair, weave in a small silk scarf or some brightly coloured ribbon to make different hairstyle with braids that have been boosted to look thicker.
If you'd like to see loads more new braid ideas, just browse our up-to-the-minute gallery of this week's trendiest hairstyles with braids right now!