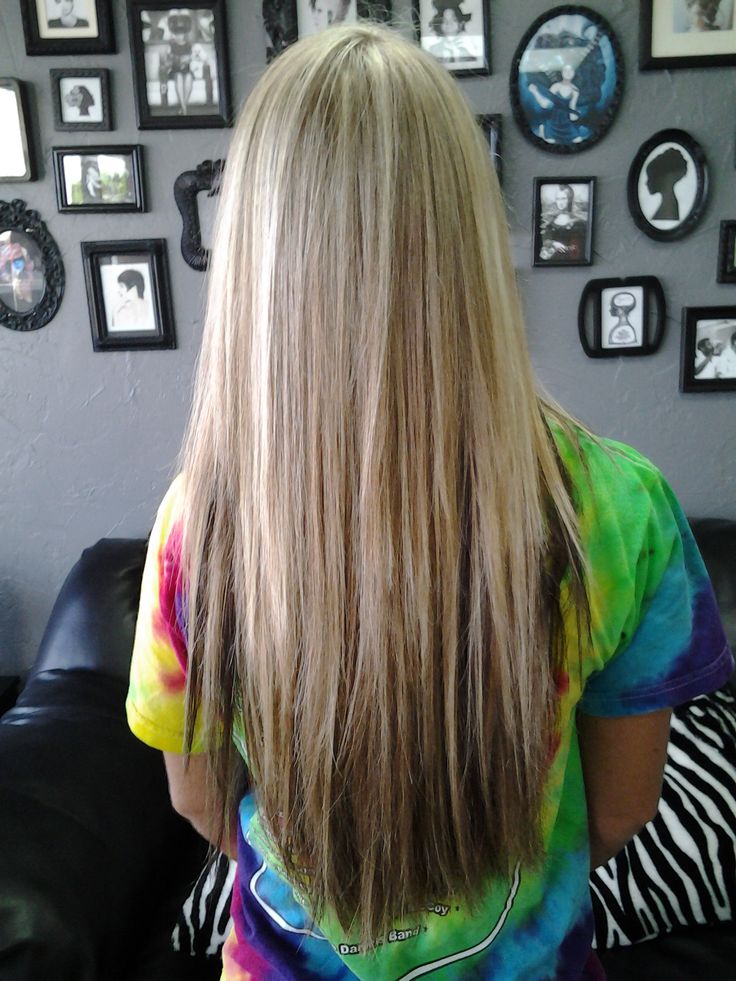 14 High-Fashion Haircuts for Long Straight Hair
Long straight hair is being given a fresh new look this year with the addition of asymmetry, choppy layers, shaggy cuts and new half up half down up styles.
Asymmetry is a strong trend that shows no signs of going away for quite a while. And now the new hair designs are making symmetrical haircuts for long straight hair totally out of date!
Long Straight Hairstyles with Side Swept Bangs
Different length sides
We love wearing the asymmetrical short cuts with one side shorter than the other, but now the fashion has spread to long hair! The edgiest styles for long straight hair are layered through the lengths with one side cut to be shorter than the other.
And that's something completely new and exciting!
Long Straight Hairstyles and Cuts /Via
Unconventional haircuts for long straight hair
Choppy layers and shag cuts are currently the hottest looks in hair fashion. And as hair design has moved away from one main style for long straight hair – at last – there's much more emphasis on giving each client a tailor-made style that is cut to flatter your face and body shape.
Ombre Long Hairstyles with Layers /Via
Clever layering
This can be done through clever placement of layers in haircuts for long straight hair that will balance out a round, long, heart or square face. And by choosing the perfect fringe to accentuate your eyes or no fringe at all, you can do wonders to improve the proportions of your face.
Fringes that flatter faces
The side parting with a side-swept fringe is one of the most popular ways to wear bangs, but everything depends on your facial features. Long faces can take a really long trendy fringe that makes a diagonal line across the face and makes it look shorter.
On a square face with a strong jawline, have layers cut to sweep onto the face to cover the angular jaw and soften your whole face.
And heart shaped faces can disguise a wide forehead by wearing a fringe that covers the outer edges, but is parted in the centre to bring the focus in. Narrow faces can have layers that allow you to create some extra volume at the sides to add width.
And choppy layers around the face will disguise a round face when added to any of the latest haircuts for long, straight hair.
Long Hairstyle – Cute Bangs /Via
Waves
Another strong fashion is for random, 'undone' waves of any type from deep, glossy and glamorous Old Hollywood waves, to windswept beachy waves that are easy to create on any haircuts for long straight hair, too.
So if you love your long straight hair, but want to add some fabulous contemporary style, why not browse our latest long straight hairstyles gallery – it's packed full of new haircuts for long straight hair!
Amazing Long Straight Hairstyles for Women /Via
Cute, Ombre Haircuts: Long Straight Hair Styles for Girl /Via
Perfect V Shaped Hair Cut: Textures Long Hairstyles for Thick Hair /Via
Ombre Hairstyle for Long Hair /Via
Fabulous Long Straight Hairstyles With Layers /Via
Long Straight Haircut with Layer /Via
Long Straight Hairstyle with Bangs /Via
Long Straight Hairstyle Ideas /Via
Taylor Swift's Long Hair Styles with Short Bangs /Via
Long Hair with Braid Bangs: Cute Everyday Hairstyle for Girls /Via