45 Trendy Short Hairstyles & Haircuts for Women
Curved and Cropped Bob – Undercut with Short Hair
How stylish is this incredible curved silhouette? We cannot get enough of this gorgeous round bob! Recreate this look by asking for a bob which falls around the ear length. Shave the bottom level of hair incredibly close to the head and leave the top layer to fall straight and sleek on top, creating this amazing rounded end result.
Loosely Curved Blonde Bob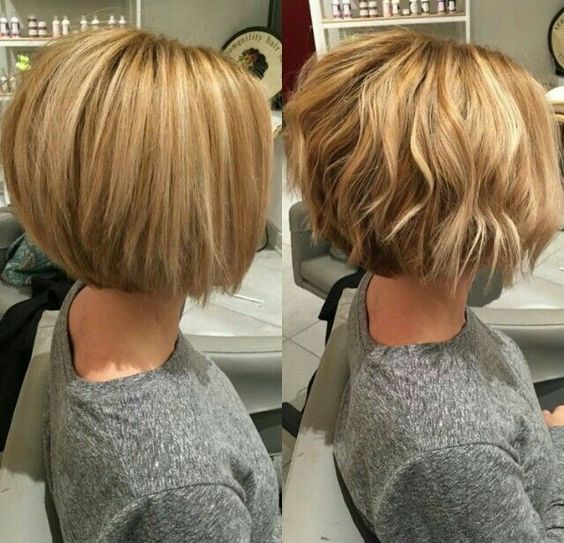 Loose curls can bring a short haircut to light, as is proved by this incredible blonde bob pictured above. Add lots of golden blonde highlights throughout the roots of your hair to add light and lift to the style. Cut it into a bob which finishes around the jaw length. Add lots of loose curls from top to bottom for an amazing and glamorous finish.
Tousled Layered Bob Hairstyle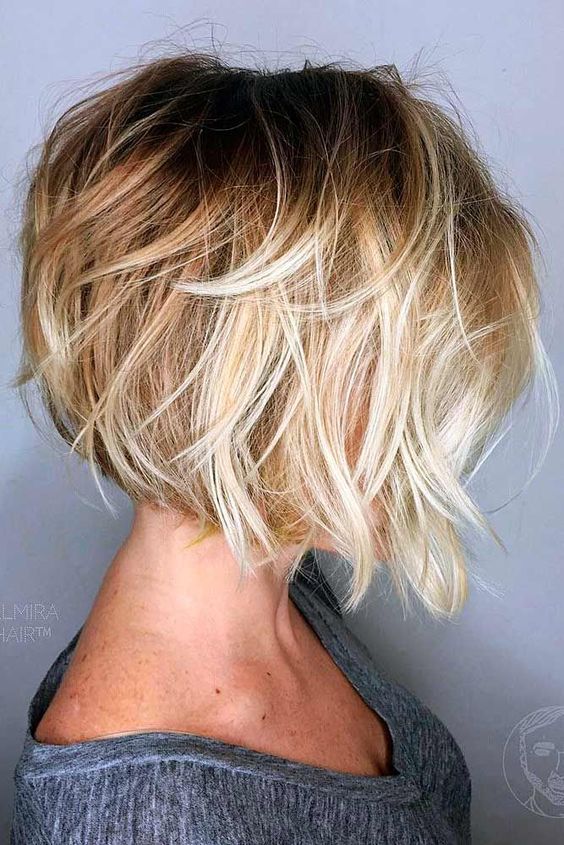 Layers will add the most incredible end result to your short haircut. Steal the style of this incredible blonde bob by asking for a bob which graduates from short to the back of the head and slightly longer, around the jaw level at the front of the face. Add lots of shorter layers to the top of the head. Loosely tousle the layers for an amazing end result.
White Blonde Bob with Blunt, Short Fringe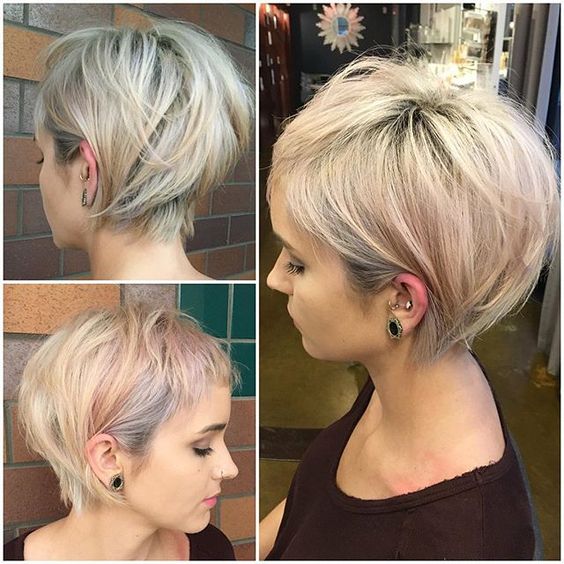 Short fringes are under rated in the world of hair – but have seriously striking results. This incredible blonde bob finishes around the jaw level. Add lots of short layers to the back of the head to create an amazing curved silhouette. Add a short, blunt fringe across the forehead and finish with pretty pink highlights throughout.
Double Layered Brown and Blonde Short Hairstyle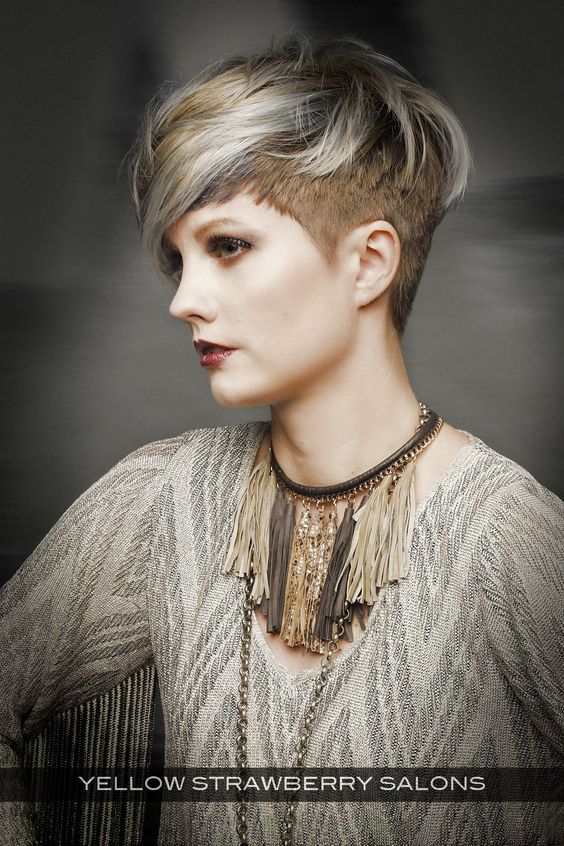 Two-tone bobs are a new super fashionable style which is taking the style scene by storm. Ask for a classic pixie cut but keep the bottom layer cut short and incredibly close to the head. Dye the bottom half of the hair a dark brown shade. Leave the top layer of hair a little longer, so that it falls a stunning side fringe. Keep this layer a light and bright blonde as the perfect contrast.
Dark to Light Brown Curly Bob Hair Cuts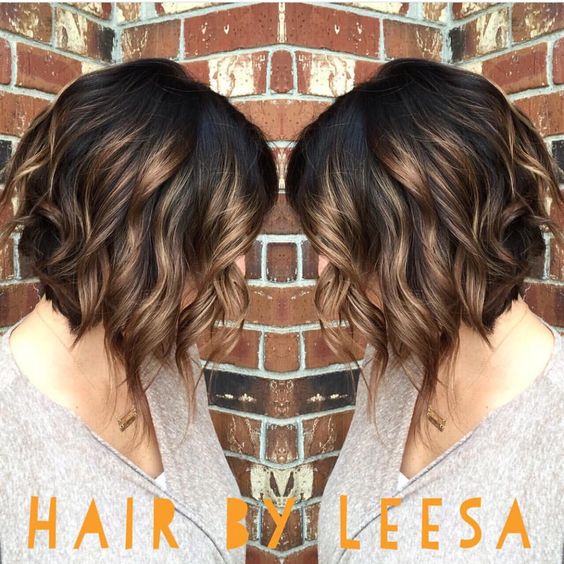 Dark to light brown is the perfect balayage look to go for. It takes a deep and dark brown to a stunning light brown through a seamless and stunning transition. Recreate this amazing bob style by asking for a graduated bob. Keep the front sections of hair longer, graduating towards a shorter bob at the back. Add bouncy ringlets from top to bottom to finish the style off perfectly.
Silver Textured Pixie Cut
Silver hair just couldn't be more on trend lately, which is exactly why we're so infatuated with this incredible silver pixie cut. Opt for a classic pixie cut with a full side fringe. Sweep the fringe across the forehead, and add lots of shorter layers to the top of the head for an amazing end result. Dye your hair silver to be totally on trend.