18 Winter Hair Color Ideas
Black to Red Ombre Blend: V-haircuts with Straight Long Hair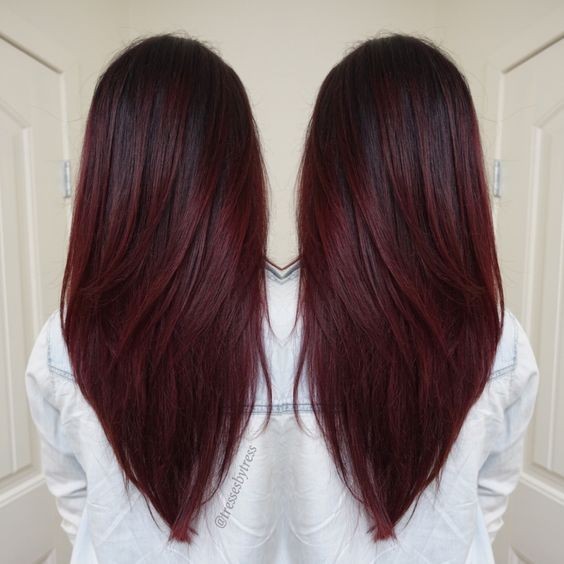 This lady's beautiful long locks are worked from a deep and glossy black at the root into a gorgeous and warm shade of red, both colours blended together through the most glorious ombre blend. This lady has kept her hair straight and sleek to show off this striking and glossy shade, which is just perfect for the winter season – don't you think?
Brown to Caramel Balayage: Ombre, Balayage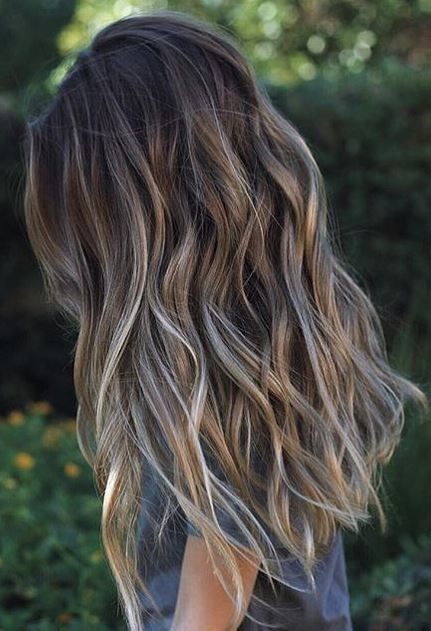 We cannot get enough of this incredibly fashionable lady's hair – the gorgeous curls throughout create the most striking finish we ever did see – especially because of the stunning colours at work for this look! Her hair blends from a dark brown to a warming caramel shade through the famous balayage technique, and is finished with a lighter blonde at the ends for a sun-kissed effect.
Gunmetal Gray Straight Long Bob Hairstyle – Balayage Hairstyle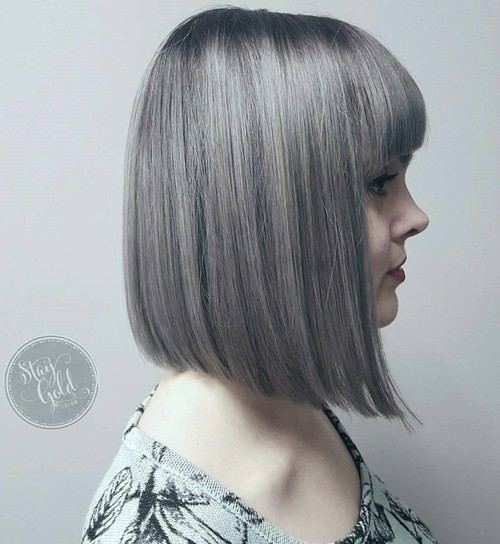 Looking like you're stepping out onto a Grand Torino movie set is easy when you've got a sexy hairstyle like this. She starts off with a precise blunt cut, with thick full fringes to help frame her face; but she doesn't stop there. By choosing a gunmetal gray hue, she creates a devious style that's quickly put together with a deep red pout.
Ashy Blonde and Brown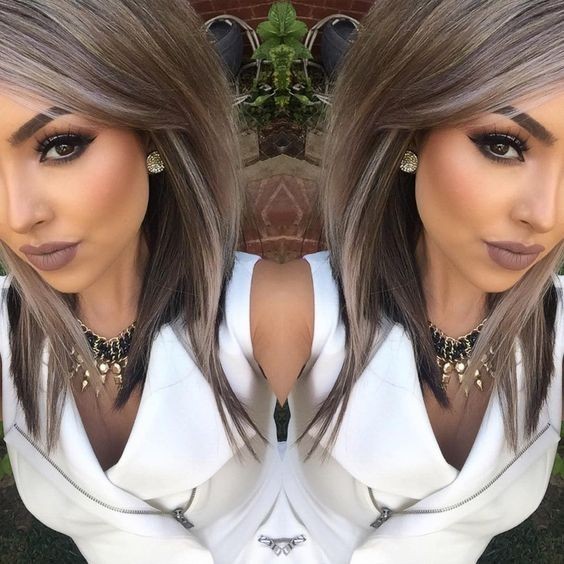 Not only is this lady simply gorgeous with beautiful make up and a striking outfit to match, but her hair is simply divine – just perfect for a winter makeover we think! The top layer is a dark, ashy blonde which is almost grey, making the look completely on trend. The bottom layer shows a warm and chocolate brown coming through and we think the colours work together perfectly.
Bright Blonde Tips:  Layered, Wavy Hairstyle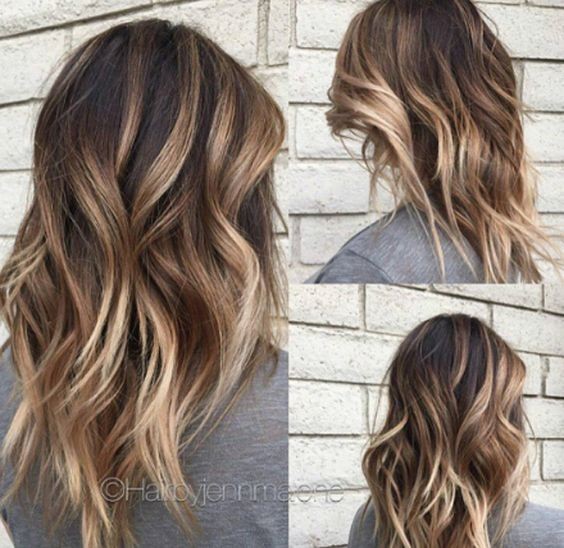 This utterly striking look comprises a collection of brown and blonde shades and weaves them together through a balayage transition to create this simple stunning look that we think is perfect for warming up those winter nights! From a dark brown at the root to a lighter brown, finished with bright blonde tips – we love this loosely curled style.
Blue Steel Curls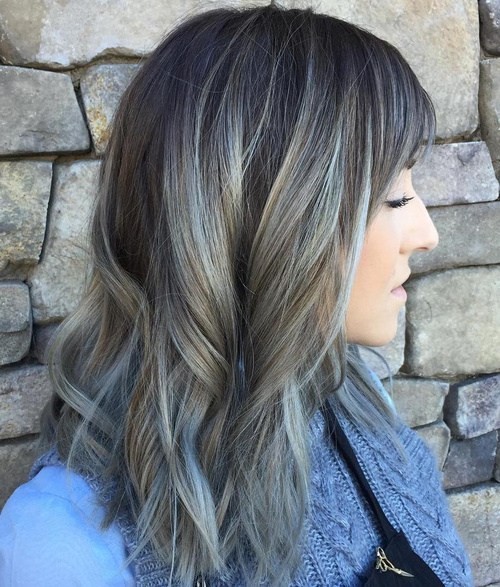 For a more casual take on the gray trend, try a more subtle approach with this exotic blue steel blend. The multitude of colors blend together to create that ravishing hue, a combination of browns, blondes, blues, and silvers. A slight curl really shows off that huge collection of sultry shades.