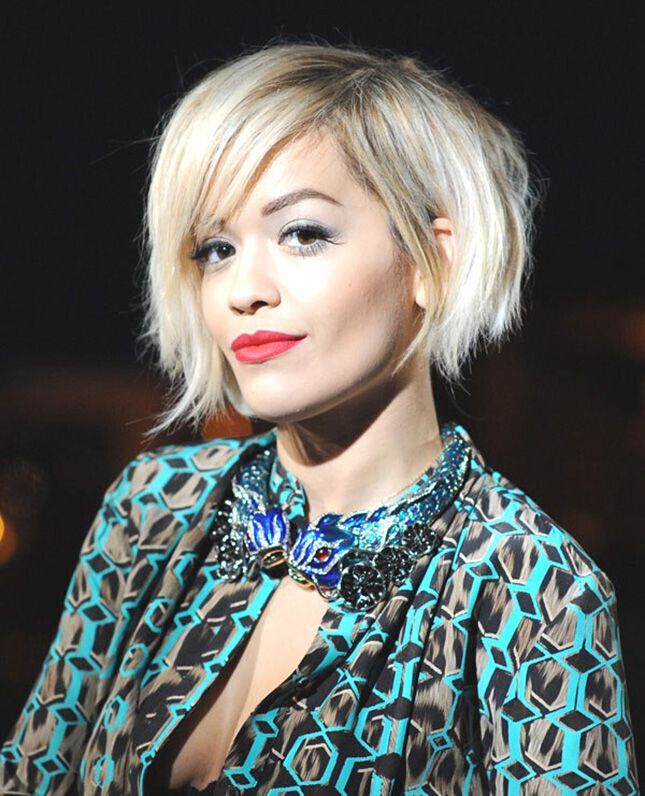 20 Short Hairstyles for Girls: With or Without Curls! (1)
Get ready for a long, hot summer by choosing a makeover from the latest shaggy short hairstyles for girls here!
Shaggy Asymmetric Pixie
Thanks to the trend for mixing and matching different styles and cutting techniques in the latest short hairstyles for girls, the shaggy, asymmetric pixie couldn't be hotter!
And if the difference in length between the longer and shorter profiles is exaggerated – even trendier!
Asymmetric Pixie: Undercut Short Hairstyle /Via
Vertical or horizontal twists
If you have natural black hair, you can use horizontal or vertical twisted sections to make the short side lie flatter and shorter. This avoids the extra-close 'buzz-cut' on one side, which can limit the variety of looks you get from your short hairstyles.
Textured French Twist Style with Bob: Short Updo Hairstyle Tutorial /Via
Temporary colour
And if you can't afford salon highlights – it doesn't matter – get some L'Oreal Hair Chalks! The online reviews are really positive, so I've already ordered 'Beach Bronze' and 'Coral Sunset' for my own summer hair experiments!
Temporary Colour for Short Hair /Via
The latest short hairstyles for girls are all right here, so choose your favourite chic, emo or edgylook from our Pophaircuts.com Inspiration Gallery right now!
Asymmetric Short Haircut /Via
Short Hairstyles with Side Bangs for Girls /Via
Stylish Color with Asymmetric Short Hair /Via
Cute Asymmetric Short Pixie Haircut /Via
Messy Asymmetric Short Hairstyle /Via
Short Bob Back View /Via
Shaggy Asymmetrical Short Bob Haircut /Via
Shaved Short Pixie Haircut for Girls /Via
Twists Hairstyles for Short Hair /Via
Cute Bob Hairstyles for Short Hair /Via
Twisted Short Hair Tutorial /Via
Updos Styling Ideas Just for Short Hair /Via
Espresso Brown Base with Caramel Highlights with Bob Hairstyles /Via
Cute Bob Hairstyle for Girls with Round Faces and Glasses /Via
Medium Bob Hairstyles Into a Messy Bun /Via
Everyday Hairstyles for Short Hair Trends /Via
Short Hairstyles for Girls: With or Without Curls! /Via