20 Gorgeous Prom Hairstyle Designs for Short Hair
Silver Pixie Crop with Braid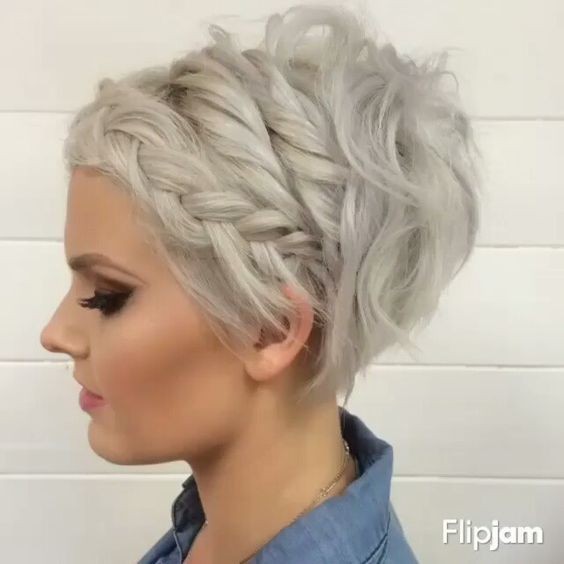 This utterly stunning pixie crop has been absolutely transformed for this prom look – and we couldn't love it any more, could you? Finished with a shiny silver colour right throughout, this striking lady has twisted sections of her hair to create this unique twirly effect, and the fringe section of the hair has been worked into a braid right across the front and pinned by the ear.
Twisted and Voluminous Blonde Crop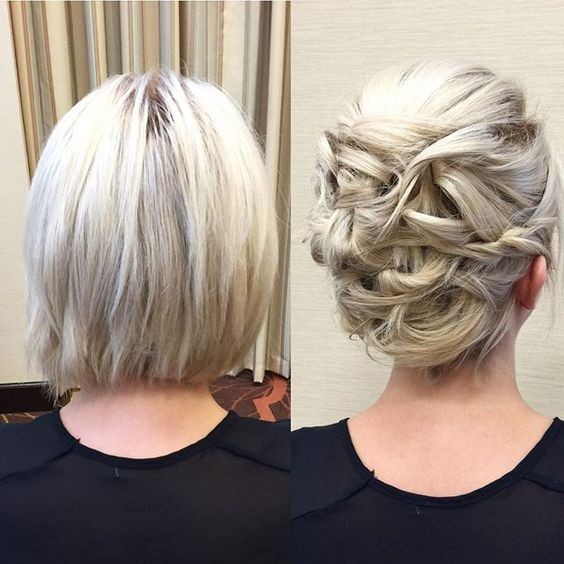 This lady's beautiful style proves that short hair can be equally incredible for a unique prom style. She's worked her locks into this striking and unique up do which we think is perfect for a special occasion. Twisting sections from either side to create this unique style, the front section has been back-combed to create this fabulous and voluminous bouncy top layer.
Pinned Brown Hair with Ringlets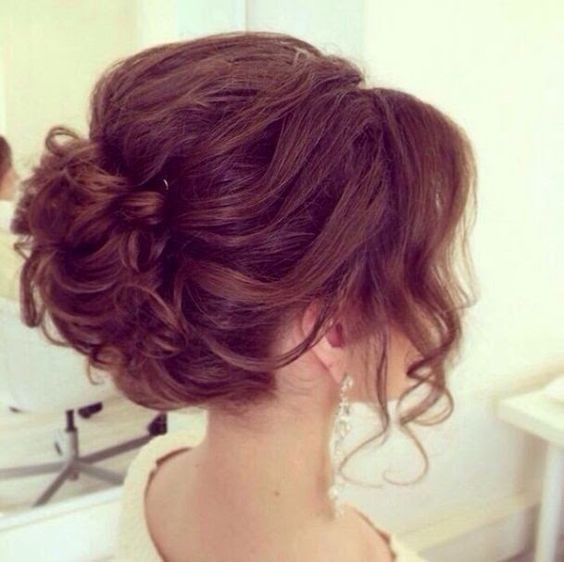 In what might be one of our favourite looks of the entire bunch, this absolutely gorgeous lady has worked her beautiful brown hair into a twisted and pinned up do that is to die for. She's swept her hair back and created a lovely curly bun, pinning the sections to create this glorious bun. She's left a couple of loose ringlets around the face for the perfect finish.
Braided Half Up Half Down Style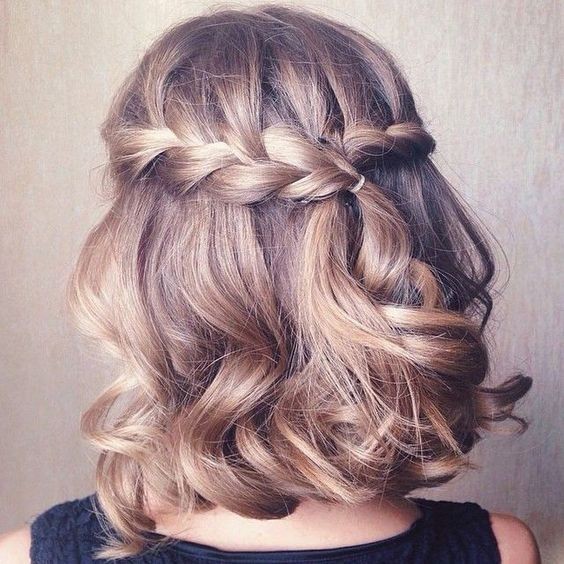 This utterly gorgeous blonde bob has stolen our hearts – and we think this look would be absolutely perfect for prom! This lovely bob has been worked into tight ringlets throughout – particularly on the ends to create this glorious bounce. She's then worked a plait right across the back of the head to create this gorgeous half up half down braided finish.
Curled and Pinned Brown Style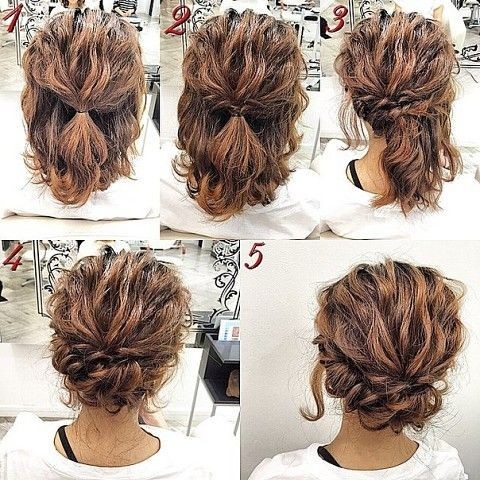 In what might just be one of the most gorgeous prom looks for short hair that we ever did see, this lovely lady has created an incredibly fashionable style from her curly bob. The roots are a dark brown which quickly blends into a light brown. She's braided the bottom section and then twisted it underneath and pinned it to create this glorious style.
Double Braided Brown Bob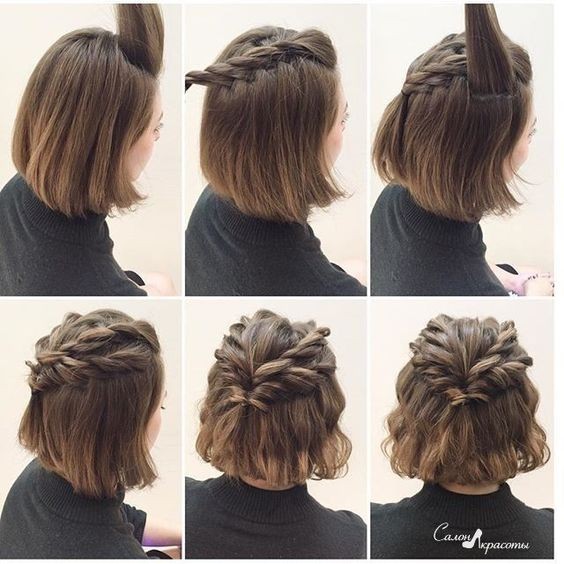 This absolutely stunning brown bob has been finished with a slight curl throughout to create this lovely wave effect. To accentuate the gorgeous short hairstyle, this lady has opted for two tight french braids, one on either side of the front of the head. They're pulled into one section at the back of the head and fastened to create this crown effect.
If you have short hair then we hope this post has proved you can create a variety of gorgeous styles for prom that will ensure you steal the show with your impeccable style. Keep an eye on PoPHaircuts.com for a range of hair inspiration for short hairstyles.
Which one of these incredible short hairstyles for prom is your favourite? Don't forget to let us know in the comments below!