20 Brown Hairstyles for Summer: Beautiful Hair Color
Step aside, blondes! These gorgeous brunette hairstyles are summer-time ready! Who said you have to ditch darker hair colors just because it's hot and sunny? Forget about it, and fall in love with these lovely hair styles.
Sombre Waves: Dark Brown Ombre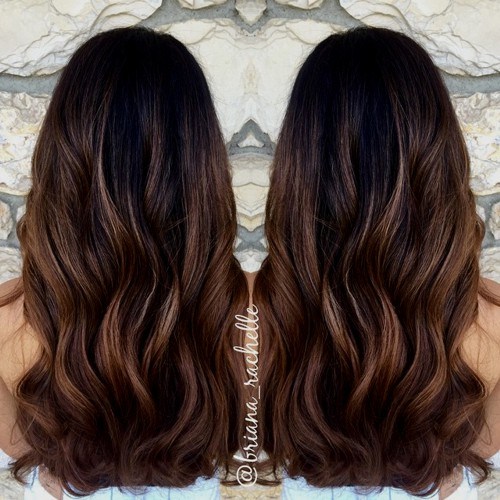 Black hair may be too dark for the summer season, but that doesn't mean you have to get rid of it completely. A sultry sombre featuring a chocolate brown lower half lightens things up a tad, bouncy waves the perfect end to this sexy style.
Warm Chestnut Brown Ringlets: Curly Long Hairstyles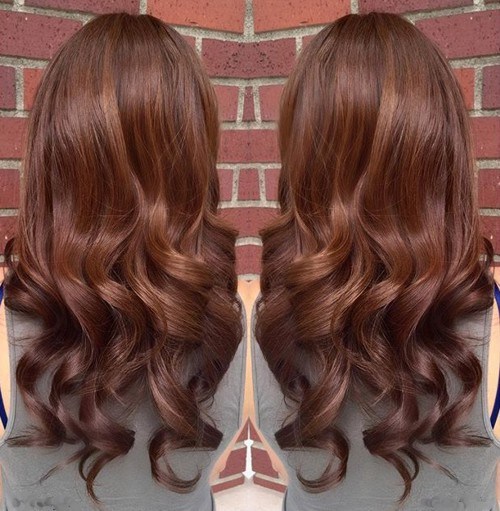 Summer parties are the best aren't they? For those glamorous summer nights when looking elegant is key, try out these stunning ringlets that hold their precision. They look sleek and refined on these warm chestnut tresses, with just enough red undertones to create a very striking finish.
Chestnut Curls: Women Long Hair Color Ideas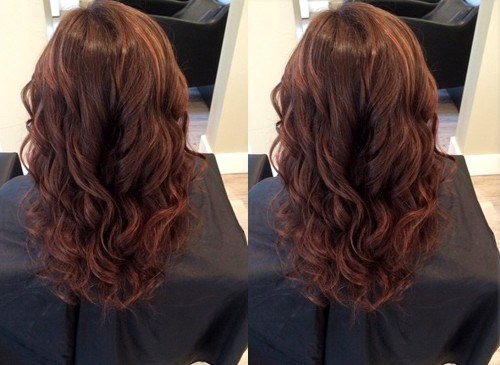 It's clear by now that chestnut brown is a favorite for summertime; why? Just look at those ravishing red undertones! They're sure to dazzle and glisten against the Suns rays, and adding in some bold curls makes this the ideal look for a summer wedding.
Textured Dark Chocolate: Shoulder Length Hairstyles with Curly Hair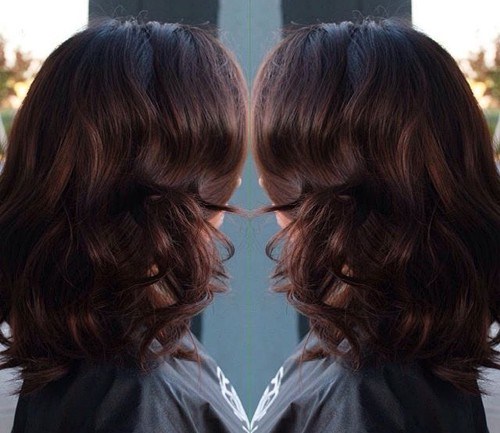 This deep shade of brown was probably your favorite fall and winter style, but to keep it bouncy enough for summer, give it some personality by texturing it up a bit.
Quirky Red Chestnut Curls: Messy Curly Bob Haircut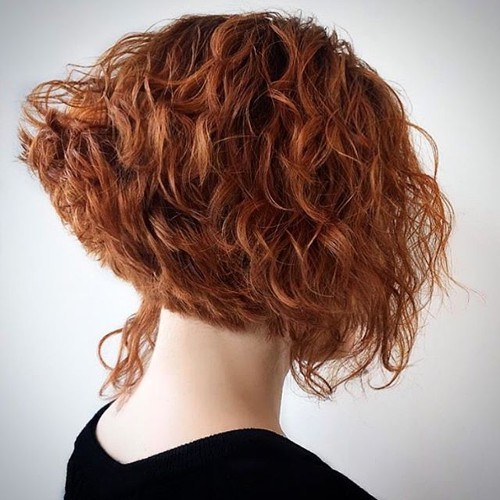 Ladies who love their thick hair and want to pronunicate their voluminous tresses should choose a unique, quirky Bob such as this. Leave your hair untouched, letting your natural waves be the star of the show. To switch things up with a summer feel, ask your stylist for a chestnut brown that's loaded top to bottom with hints of red.
Brunette Blunt Long Bob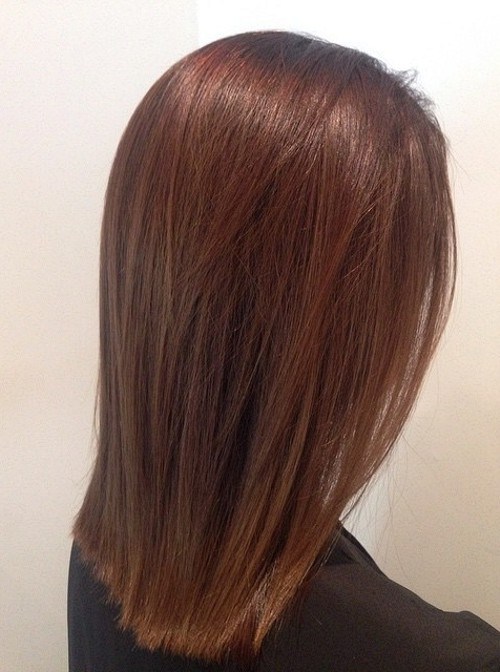 Thin hair can really benefit from a blunt Bob, as a blunt cut like this instantly adds precision and bulk. Leave it stick straight to show off this beautiful brunette shade fabulously, and run a straightener through your mane for that silky, effortless finish.
Chestnut/Sandy Blonde Ombré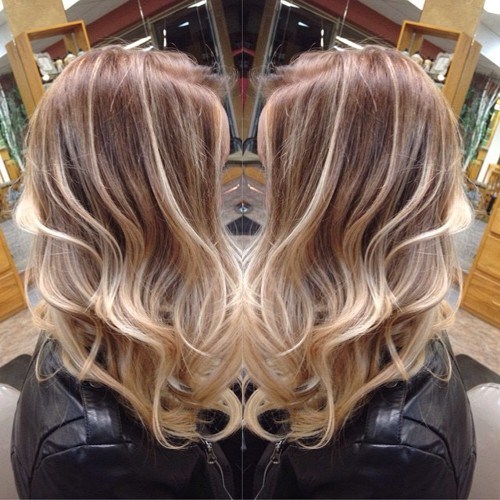 Summertime screams blonde hair and bikinis, but opting for a cool and trendy ombré like this allows you to hold on to your natural brunette roots while welcoming in some light color. Texture up your locks to complete this carefree hairstyle you can wear all summer long.
Red Chestnut Bob: Straight Lob Hairstyles for Thick Hair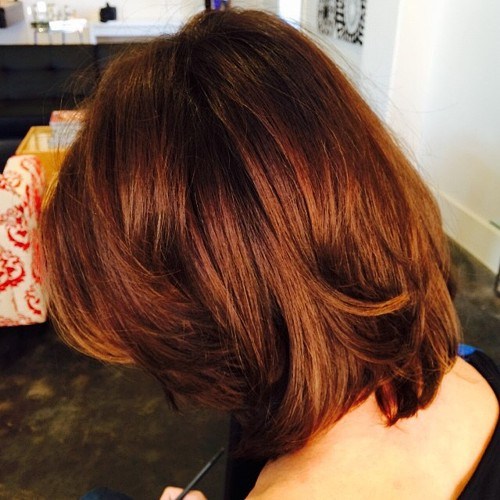 Layers upon layers are cute and bouncy in this Bob, but to take your look from cutesy and fun to sexy and eye-catching, you'll need to throw on some red-hot hues. This light chestnut shade is loaded with bright red undertones, all of which are sure to catch the Suns rays in an instant. How enticing!
Ash Brown Wavy Stacked Bob: Balayage Short Hairstyle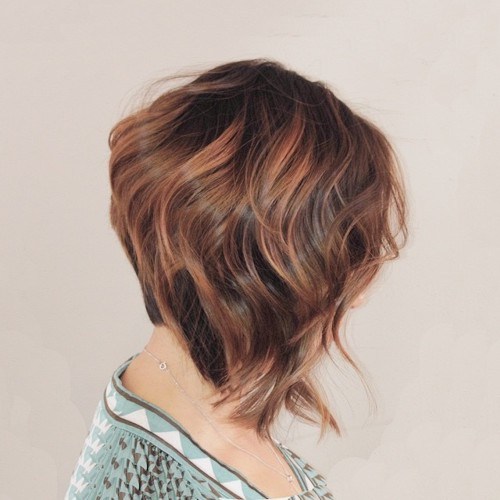 Tired of the heat? Aren't we all! The summer is undoubtedly the best time to take the plunge and hop off your lengthy locks, and a cute stacked Bob like this is an excellent choice. Make sure it's summertime ready by choosing an ash brown color with hints of brown, red, and even dark blonde, and wave it up for that flirty bounce.
Dark Chestnut Pixie: Short Haircuts for Women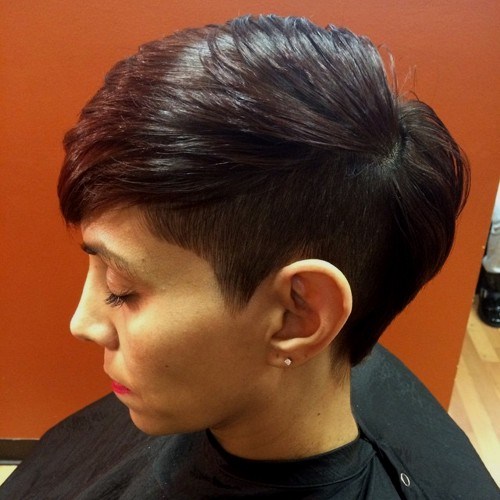 Beat the heat with a pixie cut! The best part about pixies is they're super easy to manage, and keep you cool and carefree during the hottest months. It doesn't matter what color you choose- you'll always look summer-ready in a pixie, even when you opt for a very deep shade of chestnut brown like this.
Red Chestnut Brown Balayage Ringlets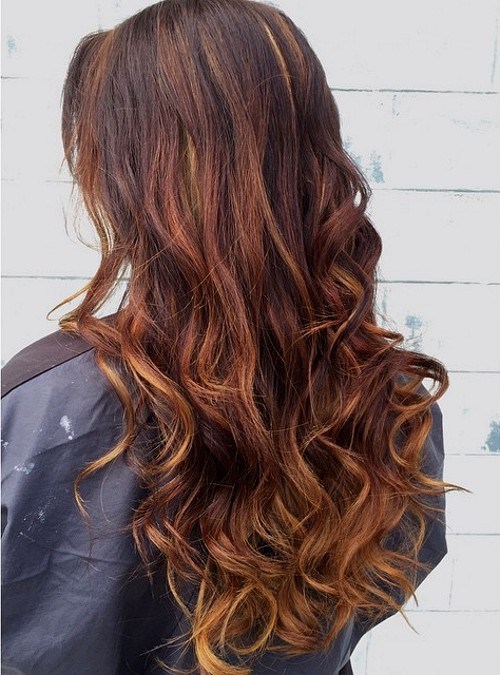 As a dark brunette, you simply can't go wrong by adding in some red chestnut to your mane. The two shades just meddle together so beautiful, a ravishing blend that's sure to intrigue the eyes. These balayaged tresses are flourishing with feminine volume thanks to some loose ringlets, the ideal candidate for summertime weddings and other high-end events.
Highlighted Chestnut Ringlets: Balayage Long Hairstyles for Curly Hair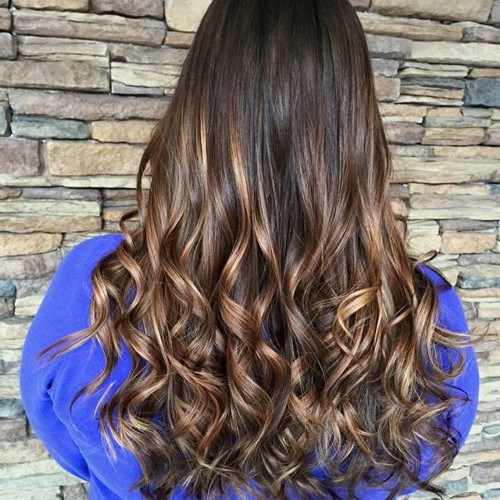 Bouncy and refreshing, this summer-ready brown hairstyle features a glossy blend of chestnut brown with bold dark blonde highlights, blended into some stunning ringlets to suit those late night summer parties.
Brown with Red Undertones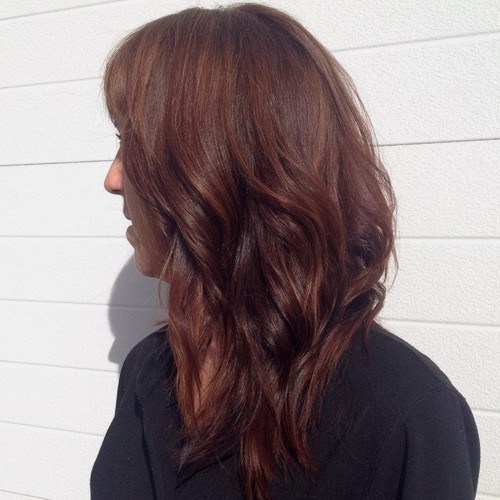 There's something so saucy about a brown-on-red mix that's sure to tantalize during the summer season. The rich color is enhanced with some loose curls that are effortless and chic.
Copper Ombré: Long Hair Color Ideas
With ombré being such a hot trend right now, there's no better time to lighten of those deep brown roots using this color technique. Copper is an undeniably striking shade that's lifted with reds and light Browns, all of which blend beautifully with a super-dark base.
Effortless Chestnut Curls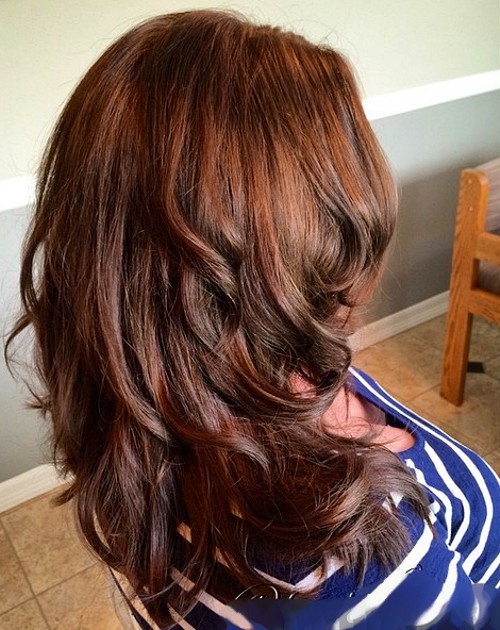 Summer is all about being free and easy, so why not intensify your deep chestnut shade than with some effortless curls? Start off by curling your hair, then run your fingers through the curls to achieve a casual, voluminous style that's nothing short of gorgeous.
Chestnut Ombré Waves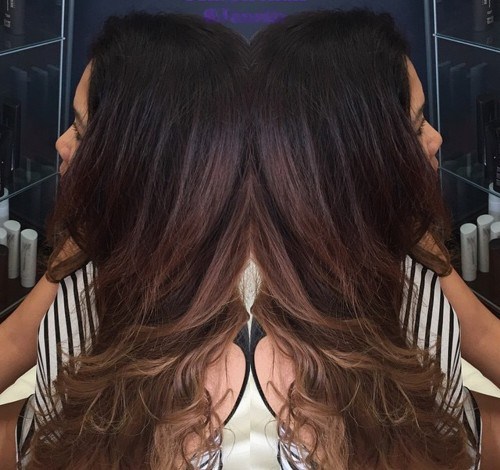 Black hair is oh-so-sexy, but it doesn't quite work during the hot summers. Lighten and rejuvenate your tantalizing locks with a light chestnut brown ombré. The brighter ends revitalize your mane, while loose waves give your hair some remarkably feminine bounce.
Chestnut Highlights: Balayage Hairstyles for Medium Long Hair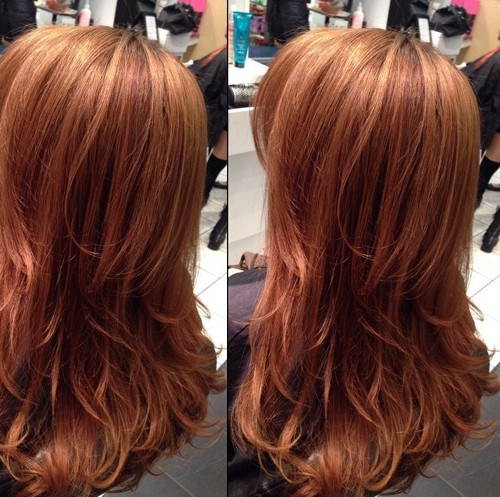 Brown hair is given a ravishing makeover with dashing chestnut highlights. This medium-reddish brown shade is ideal for glistening in the summer sun, while still showing off your sultry brunette base.
Bouncy Carmel Balayage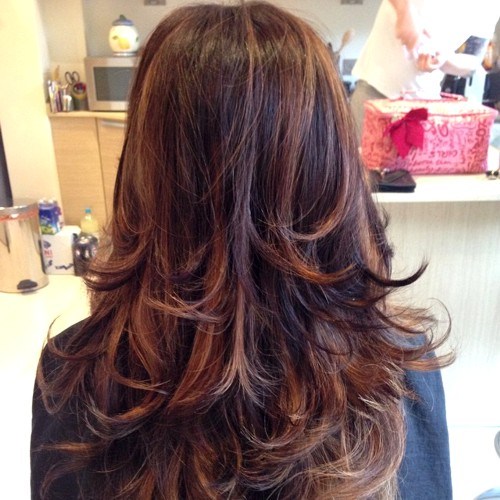 Mmm, caramel highlights on a rich dark chocolate base; does it get any sweeter than that? These dazzling locks are arranged with a multitude of layers of all sizes, and flipping the ends really showcase these layers perfectly with a bouncy finish that's downright ravishing.
Mahogany Brown Volume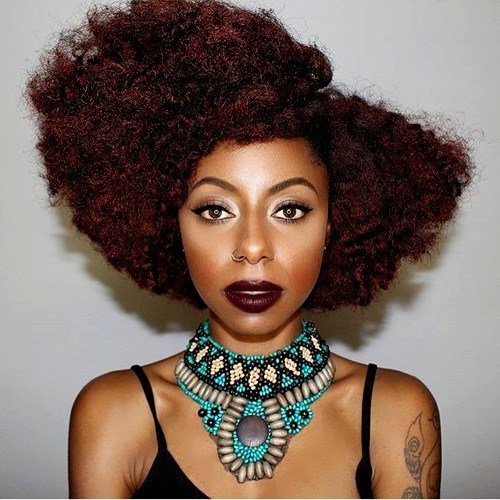 Just because it's summertime it doesn't mean you have to stop looking like a diva. This gorgeous lady is letting her natural beauty shine bright this season, with those voluminous kinky curls adding some serious height to her look. Mahogany brown ensures a rich, enticing look that blends well with her darker skin tone.
Rich Brown with Chestnut Waves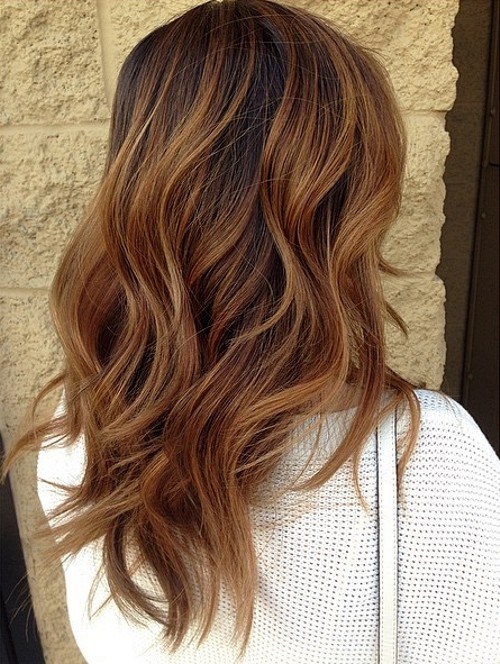 Like the beauty of the waves of the ocean, this wavy and tantalizing style is loaded with sultry dimension thanks to a rich brown base dazzled up by chestnut highlights. It's dimensional, it's stunning, and it's a great look to accompany your fave summertime outfits.