40 Best Short Hairstyles for Fine Hair
Silver Wedged Short Hair Cuts – Hair Color Ideas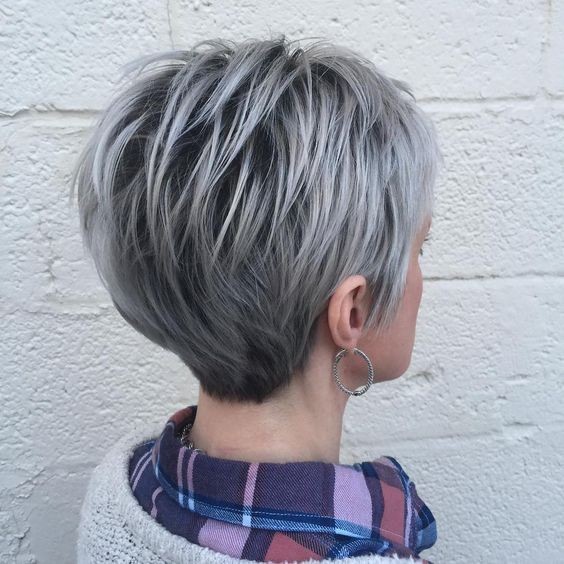 Copying this gorgeous grey bob couldn't be more simple. Start by cutting your hair into a bob, keeping the sections on top longer. Cut the underneath layers so that they're short and close to the head. Leave the top of the hair long towards the front of the face. Gradually cut shorter layers from the top of the head to the back. Finish with a glam grey colour like this lady has opted for!
Brown to Grey Tousled Bob – Ombre Short Hair Cut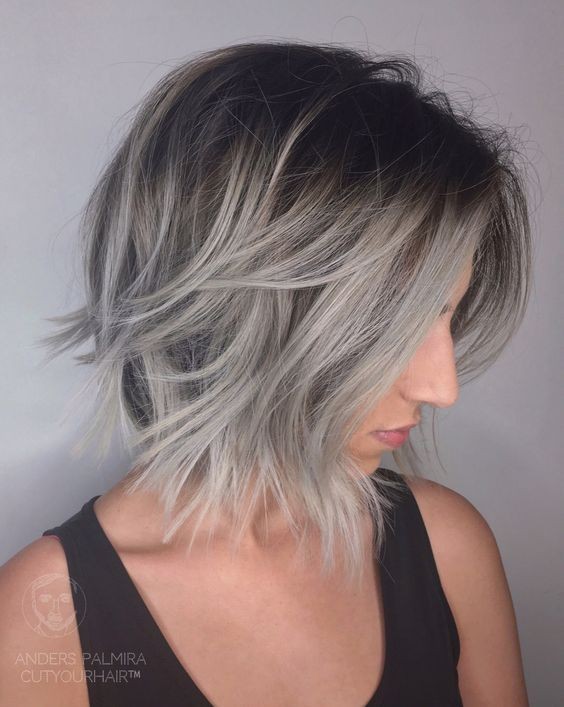 This tousled bob is absolutely perfection – especially thanks to the brown to grey ombre blend at work! Start by chopping your hair to around the jaw level. Leave the hair slightly longer at the front and shorter at the back. Part your hair in the centre and loosely curl the ends. Brush the curls out for a tousled effect et voila!
Caramel and Ash Blonde Swept Pixie Cut – Cute, Short Haircuts for Summer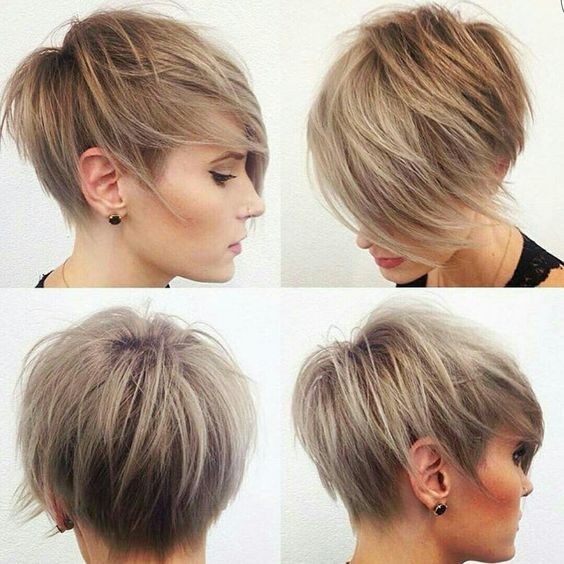 We're absolutely infatuated with the combination of caramel and ash blonde at work in this gorgeous swept pixie cut! Start by keeping the fringe section of hair long, pulling it over your face. Create a stunning sweeping fringe with shorter layers at the top of the head. Keep the rest of the hair relatively short and sweeping for the amazing effect pictured above.
Silver Pixie with Full Fringe – Shaved Short Hair Styles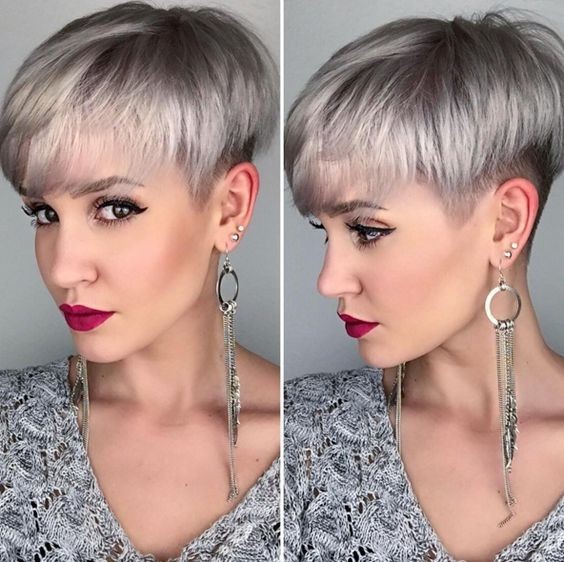 pixie hairstyles are equally gorgeous with full fringes too! Recreate this look by keeping the bottom layer of your head cut incredibly closely to the head. With the top layer, leave to fall softly right around the head, creating this amazing fringe. Keep the hair straight and sleek to show off the cut. Why not opt for a striking shade of silver like this lady?
Bright Blue Pixie Hair Cuts with Blunt Fringe – Pastel Short Hairstyle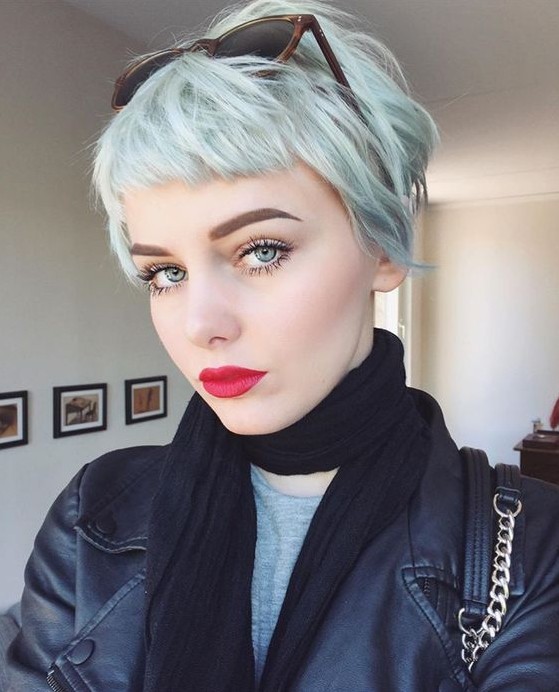 Baby blue never looked so good! Start by dying your hair this wonderful pastel shade of blue. Finish with a pixie hairstyle which falls around the ear level. Add lots of shorter layers to the top and the back of the head. This will create the fantastic textured pixie style effect we love! Finish by working a short, straight fringe across the forehead to frame the face.