20 Lovely Medium Length Haircuts for Your Next Look
#6. Copper Blonde Wavy Lob: Shoulder Length Hairstyle for Thick Hair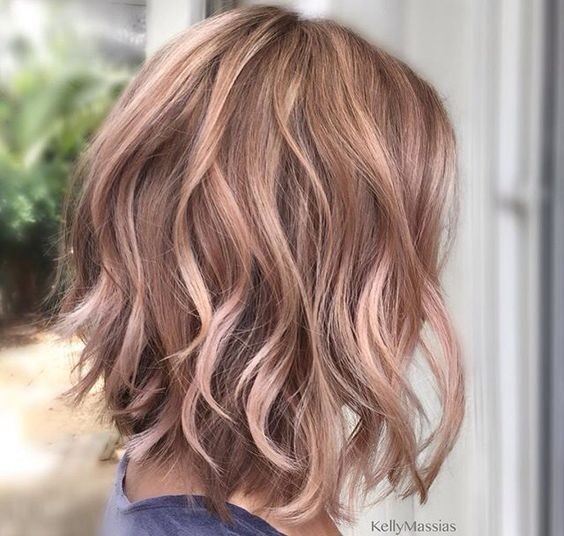 This unique hair color sets itself apart from the crowd with its interesting touch of copper and darker blonde highlights. The shade looks lovely when dazzled up with some loose waves!
#7. Dramatic Curly Balayage: Stylish Wavy Haircut for Women Medium Hair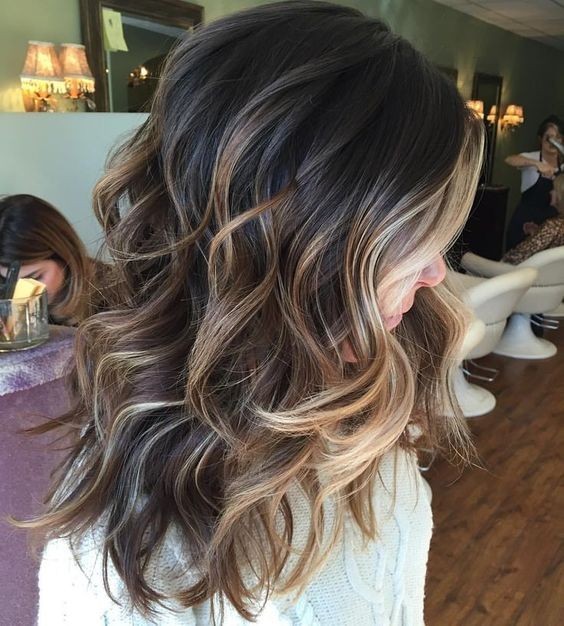 If a dramatic style is to your taste, then let this lovely lady's hair inspire you! She's opted for a deep side parting for her mid-length hair, which leaves her with a lovely long sweeping fringe on one side. Her hair is naturally a dark brown shade, and she's used the balayage technique to add light and lift to her locks with a series of golden brown and blonde colours at the tips. The look is finished with dramatic and voluptuous curls which we cannot get enough of!
#8. Caramel Blonde Shaggy Cut: Balayage Hairstyle with Thick Hair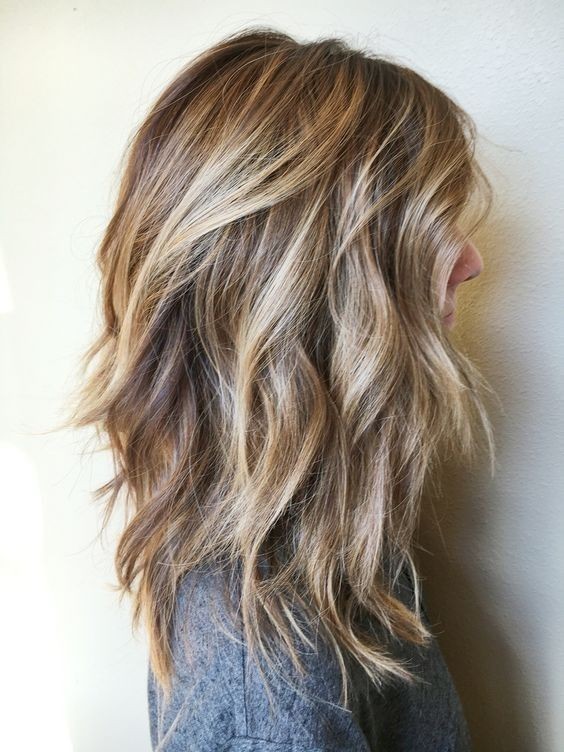 Give your look some of that 70s appeal by tossing in plenty of layers for a shaggy finish. Introducing some caramel into your dark blonde locks ensures there's some definition, bringing those layers to light in a fun and effortless way.
#9. Light Brown A-Line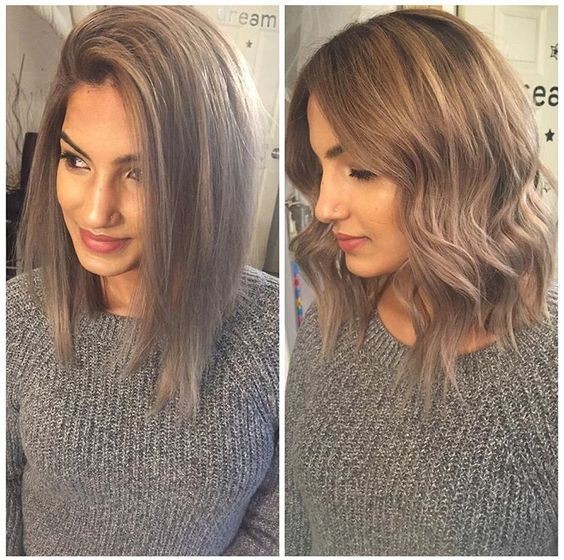 This fall-ready style has plenty of chic inspiration and cool tones to pair up with your sweaters and boots in a flash. Leave it stick straight to intensify that edgy a-line cut, or add in some wave to escape the rigidity and go for something more dainty.
#10. Subtle Blonde Ombre, Balayage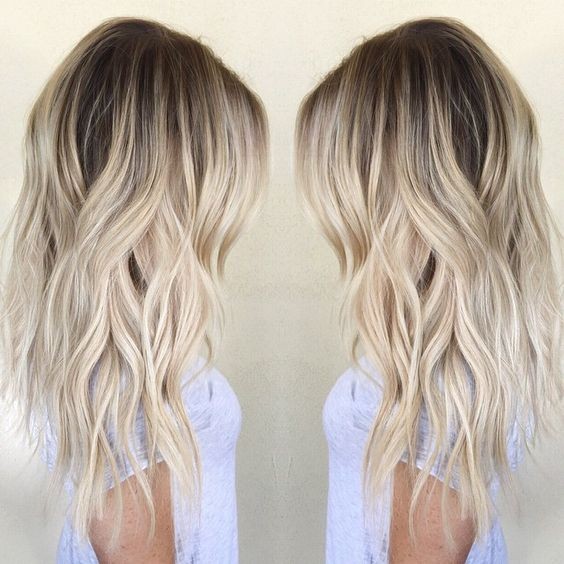 The beauty of the balayage trend is that it allows you to work many different colours into your hair in a completely subtle and natural way, just like this lovely lady has proved! Her medium length hair works from a lovely light brown to a beautiful bright blonde in the most natural blend we ever did see. To complete the style, she's added loose curls from the mid section of hair to the tips for a soft wave effect.